Pro1 General Contractor BV
Your friend in the construction world
Business View Caribbean interviews Jorge Jimenez, Managing Director/Owner of Pro1 General Contractor BV, for our focus on Construction in Curacao
Jorge Jimenez of Pro1 General Contractor BV isn't just your typical contractor. The contracting company's owner and Managing Director goes further than just completing projects for his clients. He becomes a trusted friend.
"I'm heading to Holland to take my son to school there and I'm going to meet two of my former clients in Holland to go out and eat and maintain our relationship," Jimenez says. "I don't have any problems after a project with any of my clients. They call me back for more projects. There was one project that we had some trouble and at the end we were hugging it away."
Offering quality and trusted service to clients is the top priority for the Willemstad, Curacao-based company. Whether they are building private homes or taking on industrial projects, Pro1 General Contractor prides itself on taking care of their clients' needs from start to finish. "One of our biggest things is the wellbeing of our clients. We make sure they are happy, that they are satisfied, and that they feel that they are in good hands," Jimenez exclaims. "That is something that is very important to us. We want them to feel that we are not only there to make them a house, but to give them solutions and bring in the best of the best."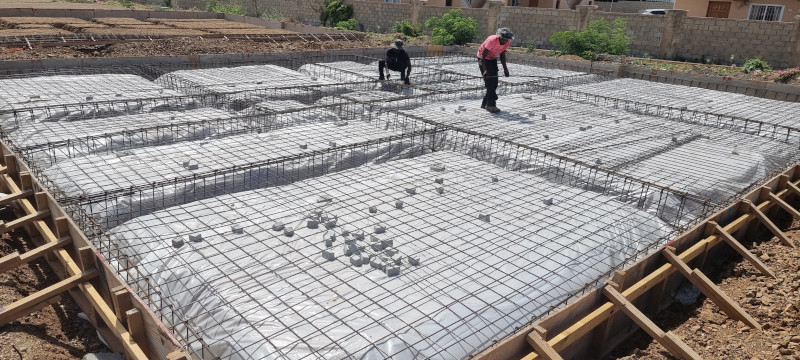 Jimenez founded the family-run business back in 2015 after working as a project developer for several different companies. With a background as a civil engineer and years working in construction on the island, he had the knowledge base and experience to strike out on his own. His father joined the project offering logistics support and his brother came on to help with marketing.
"I started with a small project in 2015 for a family member of mine and then, in a small island, like this connections happen. That's very important because people knowing you gives you the chance to enter the market," Jimenez recalls. "After that, I got another project from a good client of mine who owns several buildings. That's how we started in the renovation, remodel, and restoration area. Then we moved on to the industrial area – cleaning tanks for several big companies, and then we moved to the new project and new construction, which is what we are concentrated on now."
Today, Pro1 offers a range of construction services for everything from commercial to residential properties. Most of their projects are residential, building new-build custom homes as well as renovating older ones. They also offer specialized industrial tank cleaning for facility and infrastructure owners. That includes removal of deposits, sludge and caustics, as well as buildups of corrosion. They also offer industrial blasting, painting, and coating, with the ability to match specific colors to keep facility exteriors consistent. For clients who are looking to purchase their own equipment, Pro1 can help find and ship items using their strong relationships built over time with global merchants and sellers.
"Right now I'm doing construction of a resort," Jimenez reports. "I'm building four houses in Villapark Fontein in Bandabou in the west area of the island. We are building a new house in Villapark Zuurzak, which is quite a big house. And we are building a house in Barber, which is also on the west part of the island. So we are getting bigger and bigger."
Pro1 currently has a staff of 30, but also uses subcontractors to make sure the job gets done efficiently and on time. They contract out plumbing, electrical, and other construction trades when needed, and also work with other engineers and architects to complete designs. The company sources materials from suppliers like Kleeman, Gomez Enterprises, and Heavy Mix. "Because we're getting bigger, you need some help from other companies," Jimenez acknowledges. "So we have a good relationship with other companies."
Not only does Pro1 maintain good relationships with its clients and contractors, it also prioritizes relationships with its own staff. "My workers like our company because we treat them very seriously," Jimenez says. "Everyone likes the work situation we provide and the financial situation we give them. Everyone who works with us gets paid on time and they have their say when they see something we need to do. They feel good, I'll say that."
That doesn't mean Pro1 doesn't face its own challenges, particularly the current staffing challenges that companies are facing around the globe. "We have issues with that every day," Jimenez says regretfully. "It's an ongoing problem. We have our main core of workers that helps us to be here, but it's difficult to find other people."
Another challenge lately has been the increase in costs resulting from pandemic delays. "To be honest, in the beginning it was difficult. Everything was halted, prices went up for materials, and it had a big effect with the contracts we had because you already have a fixed price to build something and then prices for materials go up. So it wasn't nice to deal with that," Jimenez recalls. "But when you have an agreed communication with your project owners you have to stick with that. I have a great relationship with my providers and we try to keep the prices low."
Luckily, despite the rise in prices, construction in Curacao has begun to soar. Many people are looking to invest in the island, building vacation homes or homes they plan to rent on sites like Airbnb. "Construction is a hot item," Jimenez says. "It means more business right now in the construction world, to be honest, after the pandemic. The market is pretty big from the U.S., the Netherlands, Belgium, and Germany."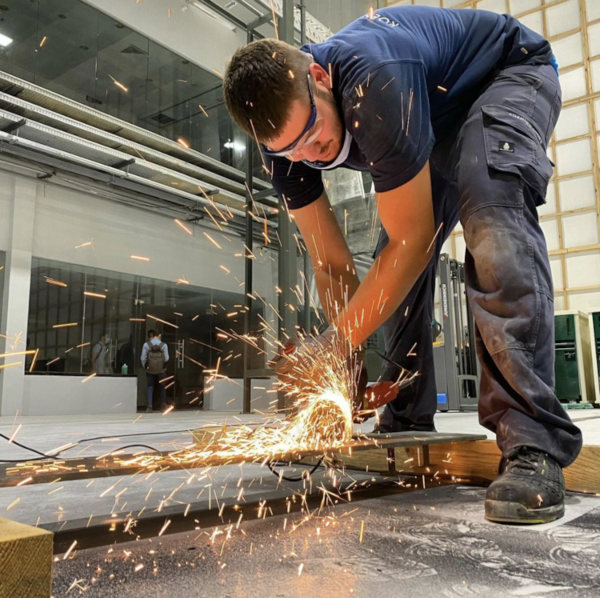 Pro1 is currently working on some of the biggest projects they've ever had, including a 240-square-metre house, complete with a swimming pool. They've also got a commercial project in the works with the University of Dutch Caribbean, building a large office building for the school. The firm takes on projects of all sizes and budgets throughout Curacao and Bonaire, making sure to really listen to the clients' needs. Clients receive video calls, have zoom meetings, and are sent pictures and videos during the process to make sure everything is running smoothly. Through the entire process from start to finish, Pro1 is there for its clients, standing by each project it completes.
"We are known for the good work that we give and for the service that we deliver and the quality we build," Jimenez says. "People see that you're building and your responsibility because start to finish on a project on the island is very important. You don't have many contractors finishing what they started. So we focus on our quality, to finish our projects, and we do it in the budget that is estimated. The satisfaction of the client is most important."
And the strong Pro1 work ethic speaks for itself.
"Number one is the connection we make with clients. This brings us a lot of work because mouth-to-mouth comments from other people is big," Jimenez emphasizes. "If someone says 'you're a good contractor' or 'he did a good job, talk to him,' then they call us and recommend us to other people and so on and so on."
Jimenez hopes his excellent reputation will take him and Pro1 well into the future. He has big plans he wants to achieve by expanding the company's reach outside of Curacao and Bonaire and also moving into the development world. He shares, "I want to keep building and our goal is to do our own projects to become a self-sustainable company as a project developer. That is my main goal at the end. I want to build for myself and have everything in-house – designing, construction, development, and selling at the same time."
AT A GLANCE
Pro1 General Contractor BV
What: General contractor specializing in private and industrial projects
Where: Headquartered in Willemstad, Curacao
Website: www.pro1generalcontractor.com