Ready Mix Limited Barbados
Cementing the Future of Construction
Incorporating new industry standards, technological innovation, and sustainability, Ready Mix 'fills in' where the competition 'levels off'
In an industry with high stakes and the margins often narrow, Ready Mix Limited has carved out a niche as a paragon of quality and reliability. Founded in 1969, this Barbados-based company has been a cornerstone in the building industry in its home country and the broader Caribbean region. With a focus on customer-centric solutions, Ready Mix offers a comprehensive range of services, including concrete delivery, concrete pumping, block delivery, and Omnidec design & installation.
The company's motto, "The mix with no match," encapsulates its commitment to unparalleled quality. Whether it's a towering high-rise or a modest residential project, Ready Mix ensures that the integrity of its products is never compromised. This dedication to quality is backed by a suite of services designed to meet the diverse needs of residential, commercial, industrial, and institutional clients. From pumping concrete into hard-to-reach locations to delivering blocks for small and large jobs, the company covers everything.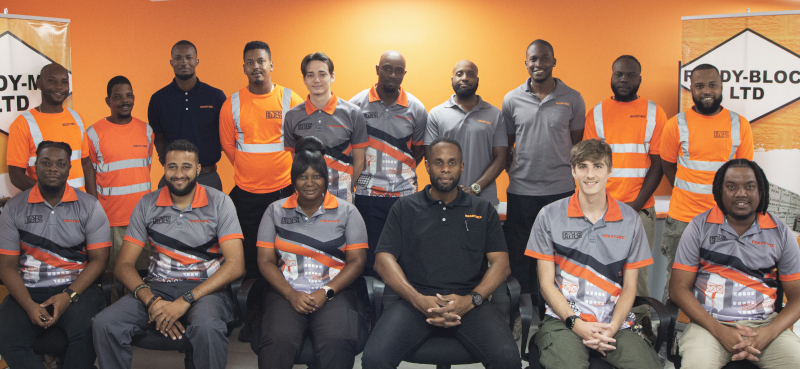 Pioneering Efficiency and Sustainability: A Look Inside Ready Mix Limited's Operations
Building on its nearly five decades of experience, Ready Mix Limited has been at the forefront of modernizing its operations to meet the ever-evolving demands of the construction industry. Ryan Brooker, the General Manager, sheds light on the company's recent initiatives to enhance efficiency and sustainability.
"Last year, we took significant steps to modernize our Ready Mix and Ready Block companies. We introduced new hardware and software systems, including a Columbia machine upgrade for our block plants and the Command Alkon system for batching and delivering concrete," Brooker explains. "This year, our primary focus has been on making the company even more efficient by introducing recycling aspects and new technologies."
One of the most noteworthy advancements is the company's innovative approach to waste management. "We've installed a new facility where waste material from both the block plants and concrete which comes back to the plant in the mixer barrels, is recycled. Concrete trucks return to this facility to be washed out, allowing us to recover all the stone and the cement particles. The water used in this process is then filtered and repurposed for manufacturing blocks," he elaborates. This meticulous process minimizes waste and ensures that the probes inside the concrete trucks remain clean, enhancing the overall efficiency of operations.
Navigating Market Dynamics and Sustainability: The Ready Mix Limited Strategy
The Barbados construction industry, anchored in a high-income economy primarily driven by tourism, the international business sector, and foreign direct investment, is characterized by constant change and fierce competition. To stand out, Ready Mix Limited positions itself not just as another player but as a trendsetter.
Operating in a market that has evolved from a sugar production-dependent economy to a service-driven powerhouse, the company has its finger on the pulse of market trends and demands. Brooker provides an insider's view on the shifting landscape of construction needs in this dynamic Barbadian market and how the company strategically positions itself to thrive.
"Currently, we're observing a significant uptick in commercial and tourist industry projects, particularly in the construction of hotels and purpose-built structures like medical and freezer facilities," he notes. "While residential construction continues, the commercial sector is driving our business, and we anticipate this trend to persist for at least another two years."
The company is not just responding to immediate market demands; it's also aligning itself with broader societal goals. "The government is investing in food sustainability programs, and we're involved in developing sites focused on research and storage in this area," he adds. "This is in addition to a steady stream of high-end and low-income homes being developed on the island."
Sustainability is more than a buzzword for Ready Mix Limited; it's an operational ethos. "The construction market is highly competitive, but there's a growing emphasis on green building practices," Brooker observes. "We're installing one megawatt of solar power and have initiated recycling programs, including reusing wasted block material. Contractors are increasingly adopting a green mindset, especially when it aligns with budget considerations."
Unveiling the Future: Ready Mix Limited's Next-Gen Initiatives
As Ready Mix Limited continues to evolve, the company is making strategic investments in technology and human capital to shape the construction industry's future. Brooker offers an exclusive look into the company's latest advancements and future plans.
"Our third concrete plant is now operational. It's a wet mix plant, a technology new to us but not to the industry," Brooker reveals. "This, coupled with the Benton Wash System—our recycling plant—marks a significant milestone in our journey toward greater efficiency and sustainability."
While technological advancements are crucial, Ready Mix Limited recognizes that its most valuable asset is its people. "We're allocating substantial resources to train our next generation of staff," he says. "This is particularly important as we expand our fleet with new equipment from our supplier, Sany."
The company's focus on nurturing young talent is not just a short-term initiative but a long-term strategy. "All our new plants, trucks, and equipment are up and running. The major push for the remainder of this year is training and integrating our younger generation into the company," he emphasizes.
Cultivating Talent in a Competitive Landscape
Facing an era marked by labor shortages in various sectors, such as construction and manufacturing, Ready Mix Limited takes a proactive approach. The company attracts new talent and prioritizes their seamless integration into its culture and operations. Brooker, the General Manager, elaborates on the company's unique employee retention and development approach.
"We start by selecting individuals who will fit well within our relatively small team of 85 employees," he explains. "New hires are initially paired with seasoned employees nearing retirement. This allows them to gain valuable insights into customer relations and the nuances of our operations."
But the onboarding process doesn't stop there. "We focus on upskilling them in new software and systems. They learn how to extract valuable data to serve our clients better," Brooker adds. "We also expose them to external stakeholders like engineers, architects, and construction companies who may not have previously engaged with us. This gives them a comprehensive view of how we operate and what value we can add."
The company's investment in its young workforce—ranging from 20 to 28 years old—is already paying dividends. "They've caught on exceptionally well, and their success bodes well for the company's future," Brooker notes. "When they see that we're investing in their growth, it fosters a sense of commitment and loyalty toward the company."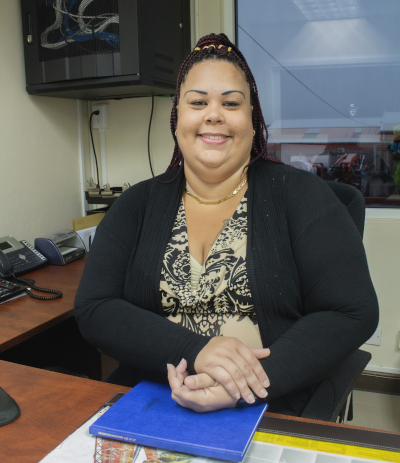 Capitalizing on Tourism and Innovating in Product Delivery
As the tourism sector gains momentum, Ready Mix Limited is strategically positioned to capitalize on this burgeoning market. Brooker discusses the company's involvement in large-scale projects and how it is innovating in product quality and delivery.
"Currently, we're engaged in two major hotel projects, with more large buildings on the horizon. These are ten-story structures to boost the tourism sector," Brooker states. "We're also involved in high-end coastal developments designed for tourists or residents who live here part-time. The tourism industry is undeniably a significant driver of our business."
The company leaves no stone unturned regarding product quality and resilience against inclement weather. "All our cement is stored in weatherproof silos, and our bins are covered with moisture control systems. We can manufacture regardless of the weather conditions," Brooker assures.
Regarding product innovation, Ready Mix Limited has transitioned to a paperless ticketing system that serves as a quality control certificate for customers. "Each ticket shows the exact ingredients that went into their mix, ensuring transparency and quality," he explains. "While we're not looking to expand into new products at the moment, our focus is on perfecting what we already offer—concrete blocks and the Omni Deck system."
The Digital Transformation: Leveraging Technology for Unmatched Product Control
In the construction industry, precision and quality are paramount. To meet this challenge, Ready Mix Limited has harnessed the power of technology to elevate its operations to new heights. "A year and a half ago, we could control the weight and additives that went into the concrete, but now we have continuous monitoring of its properties from the plant directly to the customer," Brooker reveals. This technological leap allows the company to minimize wastage and optimize product quality. "If concrete returns and the technology indicates it's still within spec, we can rebatch it as another type of concrete and send it out," he adds.
The company's technological prowess extends beyond product control. "We've gone completely paperless with our ticketing system, providing customers with a quality control certificate for each load," he notes. This level of transparency and quality assurance is a game-changer in the construction industry, setting Ready Mix Limited apart from its competitors.
Looking Ahead: A Future Built on Innovation and Expansion
As the calendar year draws to a close, Ready Mix Limited has its sights set on ambitious goals. "We'll complete training programs for our new employees and expect to receive new trucks, modernizing our fleet to about 80% new vehicles," Brooker shares. The company is also gearing up its recycling facility to total operational capacity.
But the horizon extends far beyond these immediate plans. "Several big projects are coming online that will take at least two years to complete. I foresee we'll be busy for the remainder of this year and well into 2024," he concludes.
With the continued change and evolution of the Barbadian economy, Ready Mix Limited continues to embrace the ethos of adaptability and foresight. With its strategic investments in technology, human capital, and sustainability, the company is responding to the market's immediate needs while aligning with the construction industry's future.
AT A GLANCE
Ready Mix Limited
What: Barbados' leading supplier of ready-mix concrete, concrete blocks, and Omnidec precast floor systems.
Where: Barbados
Website: www.readymixbarbados.com