Sagoma Construction International
A quality reputation
Business View Magazine interviews representatives from Sagoma Construction Intl., as part of our focus on the construction industry in The Bahamas.
Sagoma Construction International is a premier, client-focused builder of high quality boutique resorts, custom homes, and commercial projects in the Caribbean. The company is led by a team of dynamic professionals with more than one hundred years of combined construction experience in every type of residential and commercial development: Owner Charles Vernet Jean, President Marvin Arrington, and Vice President Philip Tunnicliff. From site selection to design, construction, and long-term maintenance, the company's principals leverage both wide-ranging international expertise and local island perspective. Although based in Nassau, its experience with out-island sites and undeveloped islands also makes Sagoma Construction uniquely skilled in new island development and all its special considerations.
"Charles and I started Sagoma Construction International in 2010 and had our first project in 2012," Arrington recounts. "We all came off of the Chub team and the development of the Chub Cay Club, under another company, Moss & Associates. When we formed Sagoma, a new client came in and bought the project. We went back in 2015 and worked there for two years. We did $150 million worth of work on an island that only had 40 people. We did the marina, the infrastructure, the power plant, the clubhouse, hotel rooms, villas, back-of-house, warehouses, and RO (reverse osmosis) plants. We didn't venture outside of Nassau in the last couple of years, until recently, and now, we're back working in Abaco, doing mostly high-end custom homes, here in The Bahamas and the Turks and Caicos."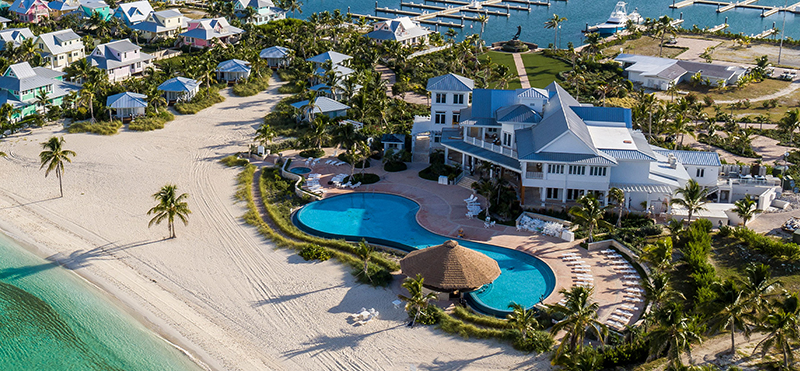 Arrington believes that what differentiates Sagoma in the high-end custom home market is the white-glove treatment that the company extends to its clients. "That high level of service sets us apart from everybody else – the quality of work, the ease of getting things done, the coordination and management of subcontractors, design, etc. are where we excel," he states. "It's rare that we would put a superintendent or project manager on more than one job, just because it requires so much planning and supervision at a very high level to get things done on time and within budget. You've got to be on top of it every day. That's one thing that sets us apart from others."
"One of the biggest things that separates us is transparency," adds Jean. "Building for these ultra-high-end clients, one of the biggest components is the trust factor. Our procedures and the way we document everything are very transparent. We're very clear on how we perform and what we do; we're an open book."
Arrington agrees: "We're up front with what our fee is and what the costs are. There are no tricks or foolery with numbers, or making money off of our subcontractors, or anything like that. We feel strongly, for that reason, that the owners get to see that we're sitting on the same side of the table that they are. We do not want an adversarial role; we manage projects in a different manner, meaning we're a part of the team – there's us, the architect, and the owner. And we're headed toward the same goal – to get the clients what they want."
On the supply end, Sagoma's relationships with its vendors are equally important. "All of our materials come from suppliers either in the U.S. or Canada; a little bit from the Dominican Republic; some of the stones and tiles for counter tops come from the UK and Italy; and we get a little bit of stuff from China, but not much," Arrington explains. "Lumber we get locally. A lot of the hardware stores here are able to buy lumber in such a large bulk and the duty is so low that by the time it comes here, we can get it just as cheaply from the local lumber stores than buying it from a supplier in the states and then shipping it over. And it's easier."
"We also have relationships in the high-end materials, meaning millwork, appliances, electrical fixtures, plumbing, windows, and doors," he adds. "We have a local window supplier and installer and we like to give him most of the work because they do such a good job and they warranty the completed install. It's a company called Storm Frame. And then we have millwork contractors in the U.S. and Canada that we use. There's another supplier that we use called Tropical Logistics that does a lot of our roofing materials, plumbing, metal studs, and things like that. Charles owns a concrete, masonry, and stucco business. And the only times Charles doesn't do our shell work is if he's busy and we have to go to someone else.
While Sagoma Construction has about 50 employees, Arrington shares that almost all of the firm's homesite workers are subcontractors. "We sub out the rough carpentry, the finish carpentry, tile work, mechanical, electrical, plumbing, painting etc. It's a lot less risky and there's less management involved," he explains." That being said, Arrington also admits that finding enough skilled workers within a limited population can be challenging. "When you look at the population that's here, and then you start to carve it up, only a certain percentage are going to be tradesmen," he says. "I can find finish carpenters, I can find tile layers, I can find masons just as good as anywhere else – it's just the limited number. Charles deals with these labor issues a lot. And for him, if there's only two or three masonry contractors here or shell contractors, and if all three are busy at the same time, you can't find the tradesmen you need. And then, when you get outside of Nassau, it becomes even more difficult. You'll find a lot of carpenters on some of the outer islands, but you won't necessarily find a very high-skilled finish carpenter or a cabinet guy, or an electrician, or an HVAC guy; they're almost non-existent on the outer islands. So, it does become a little more difficult in that realm. When the economy is busy and people are working, it's difficult to find skilled labor of any sort. It's difficult for us to find management people, as well – superintendents and project managers. So, it really is dependent on the economy and the location you're working in."
"It's fortunate that we have good people that we can rely on," says Tunnicliff. "Here in Nassau and the islands, there are people who want to work with us that are good at all types of trades. So, we have the first pick on who's going to work." That dynamic came in particularly handy during the COVID-19 pandemic, when the islands were on lock-down, and workers from the U.S were either prohibited from coming to The Bahamas or had to quarantine for two weeks when they got there. "We've been fortunate in that we really do have the local trades for any of our projects without any help from the U.S. And as bad as the pandemic impacted us, it was also something that got us work, especially in Abaco, where people said, 'Do you have people that are there now? Do you have management that can look at my house? Do you have someone that can get started on the job next week?' And the answer for us was 'Yes.' But for a lot of other companies, and especially those out of the U.S., they couldn't travel or get work permits."
Going forward, Arrington says that there are plans to split the company into three separate divisions – high-end custom homes, commercial work, and out-island development. "Because it takes different teams for all of them," he shares. "I can take a commercial guy, and I can put him into high-end custom homes, but he's not really the guy for it; it's just a different caliber of guy that would do commercial work versus high-end custom homes, and it's a different caliber of guy that would go out and work on an outer island. So, as we solidify our foundation with all of our accounting processes and our management and our procedures and our culture, which we spent a lot of time developing over the last two or three years, and we can see the light at the end of the tunnel, we'll expand into those three different divisions. We've also got the company down in the Turks and in the next three or four years, we want to see that set up and operating on its own, as well."
Tunnicliff picks up on the mention of company culture by stating that it is based on the notion of family. "We take care of each other; we take care of our clients; we take care of our subcontractors," he affirms. "We take care of all our partners because they take care of us. It's real important for us to have that reputation here in Nassau and throughout The Bahamas. And we've worked hard to get that reputation and that respect."
AT A GLANCE
Sagoma Construction International
What: A premier builder of resorts, custom homes, and commercial projects
Where: Nassau, Bahamas
Website: www.sagomainternational.com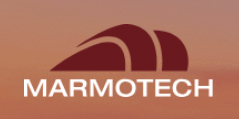 Perpetual Drafting Ltd – perpetualdrafting@gmail.com
Perpetual Drafting is an architecture focused production & reprographics company that has been providing architectural support to various local & foreign AEC firms and specializing in 'as-built' documentation throughout the Bahamian Archipelago.