Caribbean Industrial & Agricultural Chemical Services Limited (CIACS Ltd)
Catalyst Changeout Specialists
Business View Caribbean profiles Caribbean Industrial & Agricultural Chemical Services for our focus on Best Practices in the Energy Sector
Caribbean Industrial & Agricultural Chemical Services Limited (CIACS Ltd) is a 100 percent Trinbagonian owned and operated company based in Claxton Bay, Trinidad. Originally established by Mr. Ewart Ali at his home, the limited liability company was formerly operated under the names EWEES and CONSWOCH (Confined Space Workers & Catalyst Handlers Limited). Today CIACS Ltd is still in good family hands, owned and managed by Mr. Jody Ali, the youngest son of the founder of the company. In addition to Mr. Jody Ali, the Management Team bring to the table many years of collective experience with Mrs. Lana Ali – The Chief Executive Officer; Mr. Ravi Ramlakhan – The Operations Manager; and Mr. Curtis Lee – The Project Manager.
At CIACS Ltd, the main goal is to serve both the Petrochemical and Energy Industry, while at the same time catering to the needs of the residential community, working towards maximum efficiency, minimum downtime and full adherence to all of the safety standards applicable to the job at hand. To maintain their reputation as an outstanding leader in their field, the team at CIACS Ltd follows a robust Mission statement: to provide quality service through experience, innovation and modern technology towards the success of each and every project which we are a part of, whilst engaging in sustainable and safe practices and anticipating the needs of our customers.
CIACS is committed to conducting its business in a way that protects the health, safety and welfare of its employees, contractors, visitors and the general public. It recognizes its responsibility to protect the environment and minimize as far as reasonably practicable, any environmental impact of its activities. Customer satisfaction is a key priority of the company. To achieve this, CIACS has set Quality Policies and Objectives ensuring that projects and activities are properly planned; project execution is effectively monitored and controlled and that projects are completed in a timely manner.
Taking safety to the next level, the CIACS employee orientation introduces each worker to their new environment. This program identifies the personnel, equipment, material resources, and work environment which are associated with the specific field of work. Upon successful completion employees are issued with an orientation card. All employees are equipped with the required tools and training to effectively carry out their responsibilities and projects are performed in a safe manner with considerable regard for the environment. To ensure continuous improvement, feedback mechanisms are implemented to capture customer and employee satisfaction.
Having achieved several awards over the years, including Most Outstanding Service Provider Team, CIACS Ltd aims to maintain and improve their range of services offered without a single lost time injury. The company continues to strive towards the overall advancement of the quality and value of the products and services which they offer.
CIACS is proud to have a client list that includes all the major players in the region and works diligently to meet their needs with innovative solutions. By catering to the Energy Industry, CIACS Ltd offers services such as Catalyst Changeout which includes the Unloading, Loading, Packing and Disposal. Specialty services offered include Industrial Vacuuming, Vibration Screening, Inert Inspection, Pipeline Reinforcement & Repair, Transportation, Storage/Containment & Disposal Services for both Hazardous Chemicals and Lab Waste, Life Support Equipment, Confined Space Rescue Team Services, Civil & Construction Services, Offshore Vessel Vacuuming & Tank Cleaning.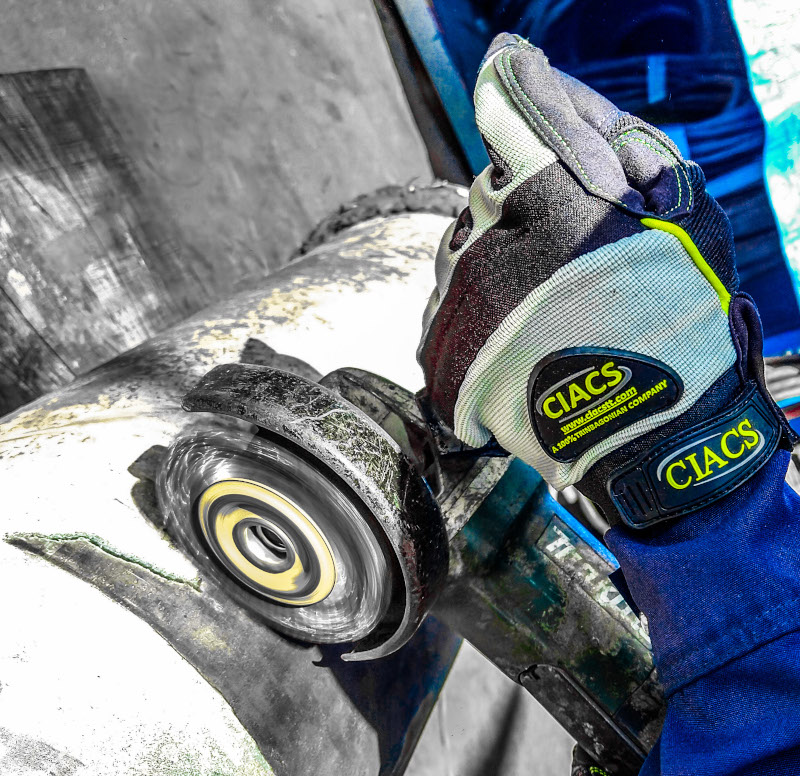 In addition to the broad scope of services mentioned above, CIACS Ltd also offers the Rental and Sale of Retrofitted Shipping Containers, and Equipment Rental which includes trucks, trailers, crane-trucks, forklifts and excavators. The company's Disaster Management Services include storm drain cleaning and the clearing of underground water-ways, Disinfection and Sanitization Services and the Supply of PPE – having authorized dealer status with the key manufacturers and suppliers.
Each of the services offered by CIACS Ltd comes with years of experience and references to attest to their ability of getting the job done on time, within budget and most important, safely. Whilst the company's main clients come from within the Energy Sector, they also provide services to the Regional Corporations, Educational Facilities and Health Sector within Trinidad & Tobago. In times of emergency, CIACS Disaster Management Services are also highly utilized by the citizens of the country with the aim to prevent flooding and, where required, vacuuming of flood waters within a short space of time.
Being a 100 percent Trinbagonian owned & operated company, CIACS Ltd sees the need to support fence line suppliers and contractors, whilst also providing various types of voluntary services to the local communities in need. For that they are widely respected as a valuable community partner.
Within recent years, the series of large offshore oil discoveries by integrated global energy major ExxonMobil has catapulted Guyana into the spotlight. With 18 oil discoveries thus far (as at September 2020), CIACS Ltd sees the need to provide its specialty support services to Guyana and its affiliates, and will be working towards the provision of these services within a timely manner.
With the aim of constant growth and providing the services offered to the Caribbean at large, CIACS Ltd is focused on frequent training and certification, keeping up to date with all industry and safety standards applicable to the work at hand and researching innovative ways to improve the quality and efficiency of services offered.
Summing up what drives CIACS Ltd to thrive and excel, they share:  "Our clients' goals are our goals and we intend to achieve each and every goal, every time."
AT A GLANCE
Caribbean Industrial & Agricultural Chemical Services Limited (CIACS Ltd)
What: Specialty service provider of industrial solutions
Where: Claxton Bay, Trinidad
Website: www.ciacstt.com