Civilectric Solutions Limited
A passion for a clean, green Jamaica
Business View Caribbean interviews David Pijuan, Managing Director of Civilectric Solutions Limited, for our focus on Solar & Renewable Energy in Jamaica
Since 2014, Civilectric Solutions Limited have been creating products and services to satisfy people and enterprises that wish for a better, cleaner, healthier, and greener world. This well-regarded Jamaican firm offers commercial and industrial turnkey solutions to power enterprises with solar, wind, and geothermal because they believe that is the best and most cost-effective way to preserve the environment.
Construction of Solar Commercial plants is Civilectric's passion and their focus in the Caribbean market. David Pijuan, Managing Director of Civilectric Solutions Limited, reports, "The company was initially created to offer mechanical and electrical installation services in the Kingston area. During the first years of life, we got an opportunity to start working with a solar PV company from Spain called Sofos. We soon became their first installer and we built the largest solar PV projects in Jamaica for them."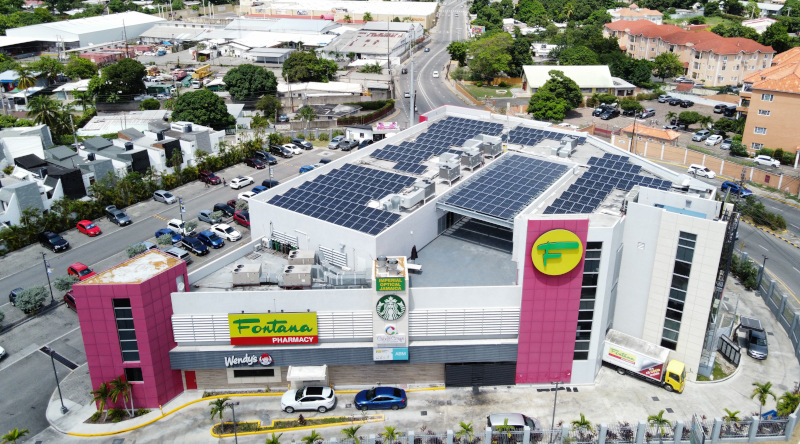 Pijuan was the Director of Sofos at that time. He acknowledges, "That gave us the opportunity to get deeper into our passion for renewable energy projects and we got highly specialized in commercial, industrial and utility scale solar PV projects." Since then, Civilectric have developed industrial solar rooftops, ground mounted systems, and have developed and designed solar PV carports for enterprises that didn't have enough rooftop space for solar. These unique solutions were tailormade especially for high-speed winds, high salinity, and other Caribbean weather conditions.
"Our passion for solar PV and renewable energy is in our genes," Pijuan explains, "and we believe that all the opportunities came from this natural desire to change our environment to a cleaner, nicer, and sustainable world. Our vision has a wide spectrum of possibilities and solutions that combined should help Jamaica and the Caribbean to achieve this cleaner and healthier transition to a more sustainable world, using natural clean resources like sun, wind, hydro, waves, biomass, and geothermal solutions."
In terms of green buildings, the Civilectric team looks at possible solutions they can offer for powering the structures. This holds true for electric vehicle charging, as well. Because the company was designing and constructing solar carports, it was a natural evolution to also get involved with EV chargers. According to Pijuan, "We have already done a couple of projects with EV charging stations. We just finalized a project for the European Commission building here in Kingston, where we installed electric vehicle chargers below the solar carport. We installed two solar carports, a rooftop solar installation, and then we put in two docks – smart chargers – for EVs. As a company, we started with more focus on solar, but now our intention is to diversify into other related sectors for the following years."
Working on a small island with variable size projects means that Civilectric needs to be a very flexible organization that is capable enough to adapt in any given situation. "That means that our human resources need to be very elastic and in the function of each project we need to increase or decrease our team," Pijuan notes. The company employs a basic team of around 10 people and depending on the project, they might increase the work force to up to 250 workers or more, as required. To reach these numbers, Civilectric needs to train and subcontract teams internally. "We focus on micro-teams doing specific aspects of the job," Pijuan says. "After they have been trained and worked on a variety of projects, they are then highly qualified to do many of the jobs required. Most of these teams have been working with us in multiple renewable energy (RE) projects for several years."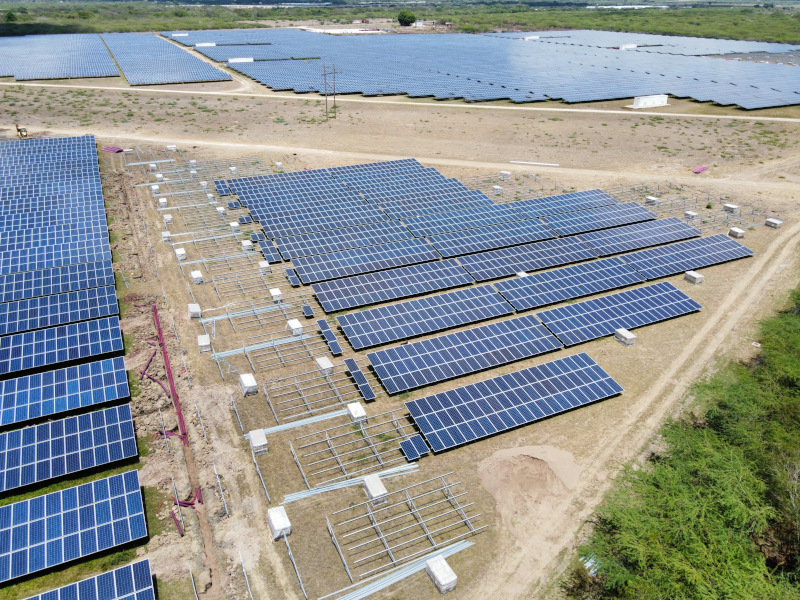 Civilectric has been officially based in the Kingston Business District since 2014, but they recently set up another office and warehouse in Downtown Kingston at Orange Street. The company also has two other warehouses in Kingston and Montego Bay. While they are mainly covering Jamaica, the company is also targeting the broader Caribbean region and Central America. "Our installations are designed for high winds and tropical weather conditions, so any country with these conditions it is a good target for us," Pijuan says. "We would like at some point to get into Florida, Bahamas, Turks & Caicos, and all the little islands that sometimes don't have the specialized types of systems that we, being in close proximity, could provide them. But all in good time. The important thing now is to continue to build our reputation in Jamaica."
Civilectric clients are big energy consumers that mainly have large kWh consumption during sun hours. These types of clients can range from small supermarkets, banks, warehousing with freezers, etc. to large hotels, factories, big supermarkets, or utility scale projects. The Civilectric team looks after engineering, procurement, and construction (EPC) of all projects – turnkey solutions that eliminate worries for the customer.
Speaking to the aftermarket service, Pijuan acknowledges, "Once the plant is in operation, we offer O&M (operation and maintenance) services for life so the clients can have the confidence that the system is going to work properly during the whole life span. All our O&M plants are monitored 365 days a year. Our main services are EPC and O&M and they are our main revenue sources at the moment. We are also going to start some distribution and sale of RE and electrical vehicle products next year, too."
Civilectric is reliant on many valuable supplier partnerships for their continued success. One of those companies, S5, Pijuan regards as the "most specialized clamp supplier in the world for standing seam solutions. They are the leaders and have been investing a lot in product development. We have a lot of standing seam roofs here in Jamaica, and we require a clamp that can be safely installed to the roof to properly attach the panels. After doing a lot of research, we started working with S5 on a project in Montego Bay and have done several with them since. They have a really good product."
Competition is growing as the solar sector in Jamaica becomes stronger, but Civilectric doesn't let that sidetrack their vision. Pijuan emphasizes, "Our goal is to keep progressing and to keep offering high quality installations adapted to the region and environmental conditions. We believe in functional, reliable, and robust high-quality installations that can give a long lifespan cycle and keep our clients satisfied in the long term, ensuring they can get as much production as possible. We are seeing more and more low quality installations that are going to be a big problem in the short run, and we are offering the opposite – even though we might need to be more expensive than our competitors."
The management group at Civilectric follows the trends and technological advancements in the solar industry, but they tend to target manufacturers with smaller, stronger, efficient products when they're designing solutions for clients.
Looking ahead, the entire Civilectric team is excited to share that they will be rebranding in the near future as Jampower – a reflection on the clean, green focus of this innovative company. Emphasizing his own positive, passionate outlook, Pijuan shares, "Jamaica by nature is a blessed green, naturally beautiful island that inspires this concept and we need to preserve it and protect it for many future generations to come."
AT A GLANCE
Civilectric Solutions Limited
What: A leader in commercial and industrial turnkey solar solutions
Where: Kingston, Jamaica
Website: www.civilectric.com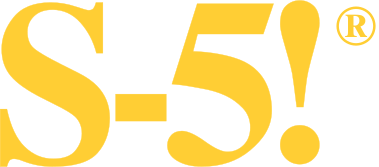 S-5! Metal Roof Attachments – www.s-5.com
When it comes to attaching solar modules to metal rooftops, conventional rails have been the traditional method. But, familiar concepts don't necessarily deliver the best outcomes, and the advantages of rail-less, solar module mounting solutions are moving the industry in a new direction.
Rail-less solutions leverage a roof's existing construction. The metal roof's ribs or seams act as inherent (and cost-free) "rails" for mounting PV via tested and engineered mechanical attachments.
Made in the U.S.A., S-5! offers a variety of solar solutions for residential and commercial metal roofing, most notably its PVKIT direct-attach™ solar mounting solution. The PVKIT's pre-assembled components provide a simple, secure and economical method for attaching solar panels and enables installers to "lay & play" modules.
Warranted for the life of the roof, the PVKIT offers impressive savings across transport and handling metrics for PV mounting systems―reducing labor costs by 30-50%, hard goods up to 40% and weight (collateral load) by 85%. Because every clamping point on a PV module attaches directly to the roof, rail-less mounting results in 25% better load distribution to the roof and preserves the integrity of the roof. Plus, it is simple and easy to install. To learn more, visit www.s-5.com.