Coastal Dynamics is in the business of using science.
Coastal Dynamics Ltd. is the largest environmental consulting firm operating in Trinidad & Tobago. Since its founding in 1996, the company has delivered innovative environmental solutions to clients in its twin-island home, as well as others in South America and across the wider Caribbean region.
Its prime placement in the south Caribbean Sea enables a full menu of functions for both land and marine-based projects that include industrial plants, marine oil and gas activities, marine seismic services, port development, onshore oil and gas activities and environmental research.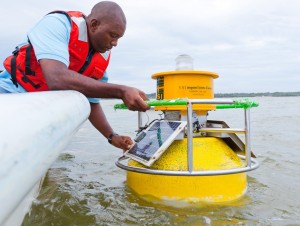 It specializes in conducting environmental impact assessments for Certificate of Environmental Clearance approvals from the Environmental Management Authority in Trinidad and Tobago, though it also conducts data collection surveys – including regulatory monitoring – to manage the environmental impact of client activities.
Additionally, several supplemental services (including oceanographic modeling and air emissions modeling) are provided that comprise the full continuum from project design, data collection and analysis through reporting.
In fact, co-founders Frank Teelucksingh and Nazeer Gopaul were colleagues at Trinidad & Tobago's Institute of Marine Affairs when they identified a need for environmental input alongside increased marine construction activities and oil and gas activities in the country's burgeoning energy sector.
No local expertise existed at the time, which necessitated the import of appropriate services and knowledge via international sources, most typically from England and the United States.
"We saw this niche and we were local," Teelucksingh said. "We started the office with myself and Nazeer in my apartment, and we grew from there until now, when we have more than 30 employees and are a full-fledged environmental impact assessment firm."
The growth, however, wasn't quite as rapid as a single sentence makes it seem.
"It took a while," he said. "For the first few months we couldn't find any work, because people don't hire two young consultants without some sort of formal experience. We were well-known for our scientific work, but we weren't known for our consultancy and people really didn't know, or trust, that there was a local expert in our field."
The game-changing opportunity came about four months after the start of the business, when Teelucksingh and Gopaul were commissioned by a local oil company to design an artificial offshore reef. It was completed within a few months, and, once the desired clientele became aware of the quality and timeliness of the work performed, more energy-centric tasks soon followed.
About 80 percent of the company's work now comes from oil and gas clients.
The 30-person multi-disciplinary staff includes six field unit personnel, a host of administrative workers and a remaining complement of scientists with bachelor's degrees, master's degrees or doctoral degrees in their specific fields of study. Teelucksingh said the company provides a "complete one-stop shop" for environmental work in Trinidad & Tobago, with all capabilities for pertinent air and oceanographic modeling activities.
"We try to approach our projects from a scientific perspective," he said.
"And I think people trust us in that sense, because we were originally scientists and they see that we are basically solving problems through science. That is what we try to do. We're not business people, but problem-solvers who use our scientific knowledge."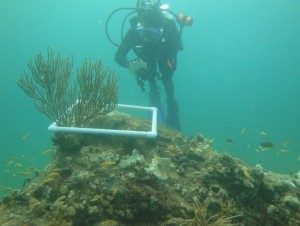 Roughly 80 percent of the company's activities are in and around Trinidad, though some recent business has taken it to Suriname to perform environmental assessments for newly-constructed gas stations. Other off-island work has been in Barbados, Montserrat, Saint Vincent and Saint Lucia, much of it on coastal protection projects, while the bulk of the Trinidadian work remains in oil and gas.
Teelucksingh said the first major oil company to enlist Coastal Dynamics' help was BP, and subsequent relationships have been developed with every major energy company active in the country, thanks to its familiarity with the unique environmental obstacles encountered while doing on-island business.
As other islands in the region – Barbados and Jamaica, for example – as well as emerging countries like Suriname get more involved in the energy sector, more offshore business is anticipated.
"Once we had one client and it was a respected project we did," he said, "people started to come to us saying 'OK, we'll give you a chance.' We are marketing ourselves to those up-and-coming markets."
Other priorities going forward include a continuing lean on cutting-edge technology.
The use of numerical modeling to help assess the environment is a significant project planned for 2015, in which the company will unveil a three-dimensional hydrodynamic model that stretches from Trinidad & Tobago about 275 miles north to the island of Martinique. The model, Teelucksingh said, predicts currents throughout the surrounding water column for up to seven days, which will allow Coastal Dynamics to aid clients with logistical offshore issues, and track movement of any spills.
"We will use these numerical models and other high technology to give these instant answers and qualified answers," he said. "They're not just guesses, they actually are predictions based on science. If you actually collected these data in a spot, it would compare very good to our data as well, so the companies are sure that when they're given a prediction on the path of oil, it'll be correct."
Solar and wind power are also potential means for new projects in the long term, Teelucksingh said, as Trinidad & Tobago begins to steer away from a heavy dependence on oil for its domestic energy needs. Tidal power is also being looking into as an energy source, but it's unlikely to become a significant player because of the lack of powerful currents around the islands.
"There are a lot of possibilities for us," he said. "There are a lot of things we're looking at. We have wind models that allow for feasibility studies and we're starting a program enabling solar installations. It's all very amenable to what we do."
_______________________
AT A GLANCE
WHO: Coastal Dynamics Ltd.
WHAT: Environmental consulting firm that works with clients in Trinidad and Tobago, South America and the wider Caribbean region
WHERE: Port of Spain, Trinidad & Tobago
WEBSITE: www.CoastalDynamics.com