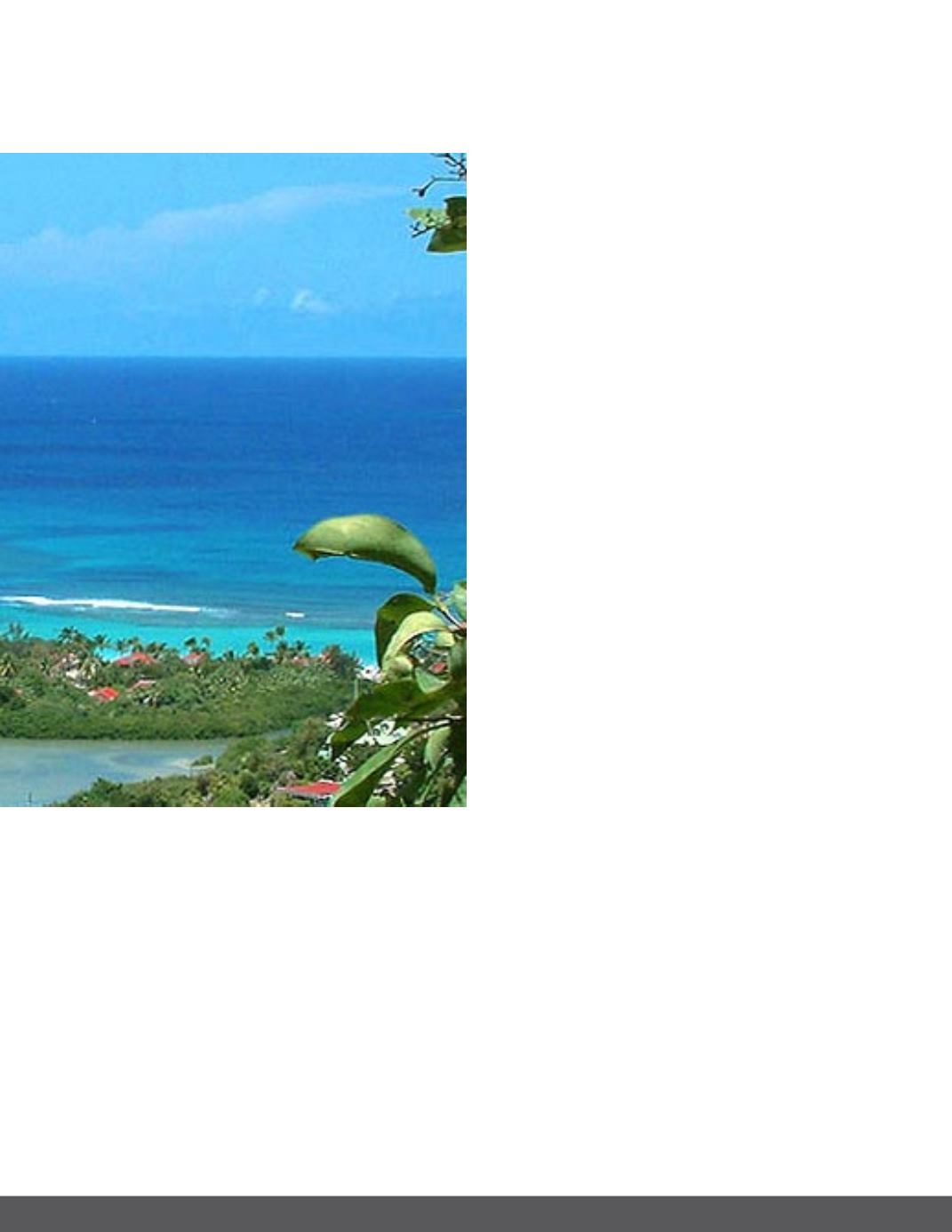 Business View Caribbean - February 2016 19
age overnight rate of $285. Another former French
colony, Saint Martin, takes the third slot in the sur-
vey with an average cost of $261 per night, while
Providenciales (Turks and Caicos Islands) comes in
fourth with a price of $247 per night.
At the other end of the scale, the cheapest Carib-
bean destination for accommodation this February
is Santo Domingo, the capital of the Dominican Re-
public, which averages just $43 for a nightly stay.
Joining it in the affordability stakes are Punta Cana,
St. Vincent, and Curacao, with all three destinations
averaging substantially under $100 per night this
The table below compares 30 destinations in the Ca-
ribbean based on the average rate for the cheapest
available double room (minimum 3-star hotel) during
the time period 1 - 29 February 2016.
4. Providenciales (Turks and Caicos Islands) $247
5. Grand Cayman (Cayman Islands) $212
6. Nevis (St Kitts and Nevis) $203
7. Le Gosier (Guadeloupe) $192
9. Antigua (Antigua and Barbuda) $184
9. Georgetown (Bahamas) $184
11. St Thomas (US Virgin Islands) $176
14. Tortola (British Virgin Islands) $153
15. Port of Spain, Trinidad (Trinidad and Tobago) $146
18. Ocho Rios (Jamaica) $137
19. San Juan (Puerto Rico) $131
21. Fort-de-France (Martinique) $127
23. St. Lucia (Gros Islet) $126
24. Tobago (Trinidad and Tobago) $117
25. Montego Bay (Jamaica) $107
27. Punta Cana (Dominican Republic) $87
28. St. Vincent (St. Vincent and the Grenadines) $84
29. Willemstad (Curacao) $72
30. Santo Domingo (Dominican Republic) $43
The above rates are based on research conduct-
ed across various leading hotel booking websites
across the period 13 – 15 January 2016,