Exhale Enterprises
Experience the joy of wellbeing
Business View Magazine interviews Julia Sutton, President of Exhale Enterprises, for our focus on Innovation in the U.S. Health & Fitness Industry
When all is well within you, you're empowered to take on whatever life sends your way. But these days, that's easier said than done. So just how do you put yourself first? You make one simple choice: Exhale.
A unique blend of fitness and spa, Exhale is the total wellbeing experience you can escape to any time to center your body and mind. Whether you need to slip into an hour of calm or challenge yourself in a full-body sweat session, Exhale offers the perfect menu to get you recentered, rejuvenated, and reconnected. Exhale was established in 2001, with a vision to build wellbeing facilities where guests could come to transform, under the guidance of expert teachers and spa therapists.
Julia Sutton, President of Exhale Enterprises, is a passionate champion of the company and its wellbeing initiatives. She shares, "We loved the idea of the destination spa experience and incorporating that into the daily life of our guests. Exhale provides both state-of-the-art exercise class and fitness programming and cutting-edge spa therapies."
Exhale Enterprises is headquartered in Miami, Florida and currently has 16 facilities throughout the continental U.S. and Bermuda. The firm has a dedicated team of 700 employees with many part-timers, including teachers, massage therapists, and guest experience associates. Not only does Exhale offer boutique fitness, spa, and retail all under one roof, they also provide members with digital wellbeing services.
Speaking to the 20th anniversary of the company in 2021, Sutton recalls, "As one of the founders, I have to be honest, it went very fast. What's cool is that the overall mission and values have remained the same. Our goal from the beginning was to transform lives by providing both spa and fitness services and wellbeing. That's never changed. We were able to expand the footprint over those 20 years and COVID expanded the digital footprint, for us, even more. So the vision and mission were able to live on."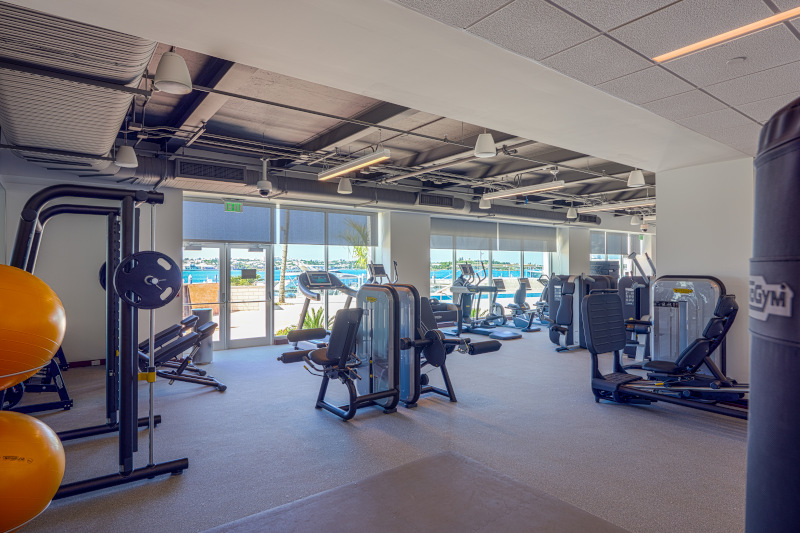 When it comes to recruiting, Exhale has always attracted good talent, in part because people really trust the brand from a consumer perspective and an associate perspective. "We have a pretty good track record with the culture of Exhale," says Sutton, "treating everybody equally, no matter what role you have. And a lot of our associates are working on their own wellbeing journey while at Exhale, since classes for them are complimentary."
When COVID came on the scene, there were lessons learned and technologies incorporated that will improve the way Exhale moves forward. While the company facilities were shut down for a couple of weeks, the team focused hard on creating safety protocols for both guests and team members. Fortunately, the company had created a digital platform that was put in place prior to the pandemic. Sutton reports, "We were very happy to keep our guest base engaged through digital programming. It grew 400 percent in March and April of 2020 and it's become more steady. Now that all of our locations are reopened, we've found that people like the hybrid model – they like coming into the facility and experiencing the digital."
It's true, people have increasingly made wellbeing a priority and, according to Sutton, "With so many working remote they have more time to squeeze it in – whether it's a meditation session, or a yoga session, or even one of our barre classes. I think that without having to commute, our guest base has been able to carve that time in there. The pandemic has brought us a lot of awareness that we all are responsible for our own health. And it matters – for ourselves and our loved ones. Hopefully, that's a bit of a silver lining coming out of the pandemic. People joke about putting on 19 pounds during COVID, but hopefully having the digital aspect available helps people if they aren't able to leave their home."
Many of Exhale's innovative programs are based on the science of movement and two of Exhale's founders were responsible for that. Sutton acknowledges, "Fred Devito and Elisabeth Halfpapp really developed the whole movement programs; they both have exercise physiology backgrounds and have stayed up on that." Exhale also has a teacher training team with innovation sessions, so the instructors are involved with program development, as well.
The company is very grateful to their partners at American Express – Exhale provides spa services in several of their Centurion lounges. "We also love working with all our hotel partners," says Sutton. "Our hospitality partners love the Exhale brand as we both drive head in beds for their hotels, as well as bring in the community. Unlike a lot of spas that are in hotels just to serve the hotel guests. We continue to look for opportunities in the hospitality sector to expand the Exhale brand. A great example: we are in the Fairmont Princess in Bermuda and the facilities are absolutely beautiful. We cannot believe the large membership we have there. You'd think it would be mostly hotel guests, but that resort is a true hybrid. There are hotel guests, but we also attract a large portion of the Bermuda community. They come in to take our exercise classes and enjoy our spa services – we have a large number of spa members and fitness members at that location."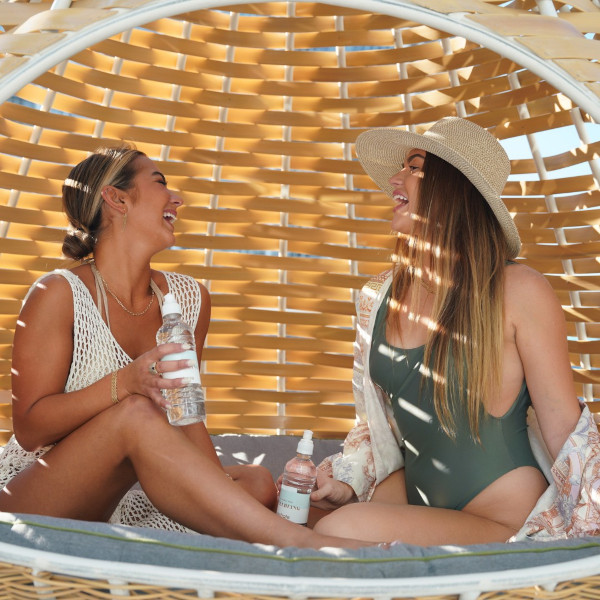 At the present time, half of the Exhale portfolio is in hospitality venues, the other half is freestanding. Sutton adds, "The hoteliers love that we bring in people from the local community because it creates a really special energy in the hotel. Our Exhale members will finish up a class and then enjoy having lunch together in the restaurant. It's a nice atmosphere. We see that in our freestanding locations, too. When you're experiencing wellbeing it makes it a little bit easier because some days you don't want to get out of bed, but then you think about meeting up with friends at Exhale and you look forward to it."
One firm that Exhale has enjoyed a long-lasting relationship with is ReadyCare; Annbeth Eschbach and Julia Sutton used to work with them even before Exhale was founded. Today, ReadyCare provides all the locker room consumables for the entire group of Exhale's facilities. Sutton notes, "What's nice about ReadyCare is that they specialize in private label, as well. We developed a white tea product brand with them and they produce all those locker room consumables for us."
With the demand rising in the wellbeing sector, Exhale has a lot of opportunities in the pipeline, where developers really want Exhale at their location. Some are private clubs, some are hotels, and the company is currently in discussions about expanding the footprint of Exhale. The virtual component is growing steadily and that hybrid model is expected to continue for the foreseeable future. Even hotels are requesting digital programming in the rooms because many of their guests are planning to stay in their room to do their wellbeing, as opposed to in the past where they would go down to the fitness center. Sutton explains, "Of course, some are still doing that, but there is a select group of guests who really value having the programming in their hotel room. So our focus going forward will be on both aspects of the hybrid model."
Looking ahead three to five years, Exhale is focused on growing as a leader in the wellbeing sector – innovating both on the spa and fitness spa aspects. "This will allow us to continue to live out the mission and vision of providing transformational experiences to our guests," says Sutton. "The main focus going forward is… how can we transform as many lives as possible? In some ways that is continuing to drive the digital business, as well as expanding the physical footprint, so we can deliver wellbeing services to as many people as possible."
AT A GLANCE
Exhale Enterprises
What: A full-service spa & fitness wellbeing company
Where: Headquarters in Miami, Florida
Website: www.exhalespa.com

ReadyCare Industries – www.readycare.com
ReadyCare is a leading provider of personal care amenities, supplies & private label solutions to world-class hotels, spas, health clubs & golf clubs. For over 25 years, Denver-based ReadyCare has helped thousands of properties deliver great experiences by ensuring their personal care offering aligns with their brand & their customers.