Jolly Harbour Marina and Boatyard
meeting the needs of boaters while providing a beautiful backdrop
With amenities that are unrivaled in Antigua, Jolly Harbour and Marina Boatyard attracts boating enthusiasts while providing top-tier amenities once docked
Jolly Harbour Marina and Boatyard is nestled in the heart of the Jolly Harbour community on the breathtaking west coast of Antigua in the Caribbean. Visitors arrive by air and sea year-round to enjoy the natural surroundings, slow pace of life and tropical climate. A first-class marina is essential for those coming by boat looking for sheltered dockage and storage. Jolly Harbour Marina and Boatyard provides this and so much more.
This large, picturesque Marina, set within the established residential community of Jolly Harbour, has significantly raised the standard for safe and reliable dockage, with extended amenities for its visitors to enjoy. The Marina and Boatyard accommodates over 350 boats across it's range of services and is a popular destination for yachting enthusiasts. The residential community includes a mix of waterfront villas, beautiful beach-front houses and apartments.  As such, the destination attracts tourists from around the globe as well as long term residents.
Jolly Harbour Marina has 155 berths that suit boats up to 75ft, 13 mooring balls and they can accommodate up to 200 vessels on their docks. Key services include: hauling boats to seventy-five feet/seventy-five tons, for short and long term storage and maintenance that can be provided by the on-site marine trades who offer an array of specialist services to boat owners.
With easy access to a waterside fuel station, an international, well stocked supermarket, shopping center, restaurants and bars, hair salons, ATM's, as well as a wide range of recreational activities, such as swimming, tennis, golf, fitness and of course some of the best sailing you can find.  Many charter businesses have made Jolly Harbour Marina their home pick-up point; offering a range of tours from fishing and snorkelling to day sailing and sunset cruises.
This ideal location provides a gateway to cruising the waters of Antigua with its numerous bays and unspoiled anchorages as well as those looking for blue water sailing, a perfect starting point for exploring other Caribbean islands including Barbuda, Montserrat, St. Kitts and Nevis.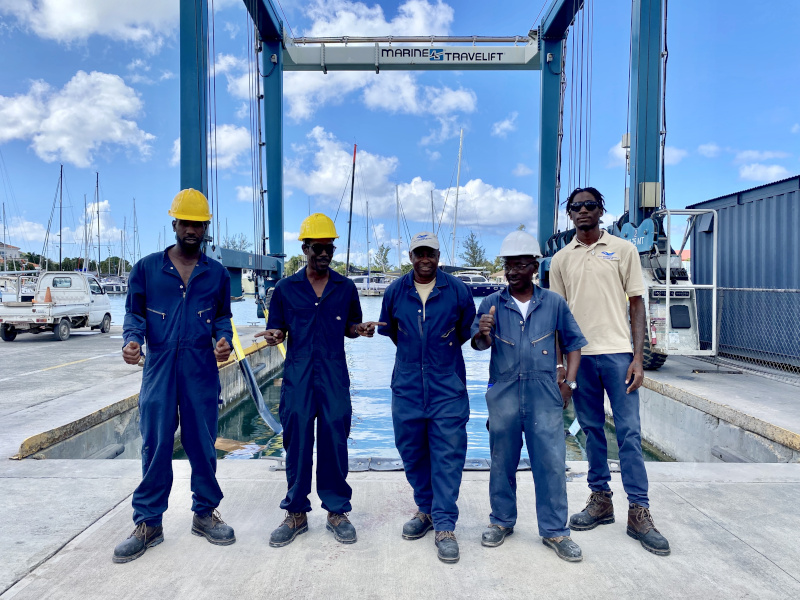 The Marina is managed by Ms. Jo Lucas, an experienced General Manager who has steered this 'ship' since 2015.  No stranger to the Marina, she has held various positions within Jolly Harbour since 1996.
Under her direct management style, she is proud to say that they consistently provide a top-notch service with a smile; delivered through their professional and knowledgeable team. Their reviews and social media comments deem them to be "the best choice for dockage and storage, not only in Antigua, but in the entire region".
Jo shared a brief history on the property.
"Jolly Harbour Marina and Boatyard was the dream of a Swiss entrepreneur called Dr. Albert Earhart," she says. "For many years he regularly visited Antigua and stayed at the Jolly Beach Hotel close by.  He had a vision of an incredible development although it was a swamp at the time. He set the ball rolling in the late 1980's and by 1992 had realized his dream by building Jolly Harbour – a self-contained community, complete with a marina and boatyard".
"Jolly Harbour Marina and Boatyard is an extremely popular option for hurricane storage during the summer months," Ms. Lucas explains. "Locals, as well as sailors from across the globe choose to haul with us during the summer based on our excellent reputation.  Our safety measures during hurricane season are mandatory and considered by insurance companies to be some of the best they have seen."
"We were a family-owned and operated business for twelve years, a father-son partnership, which provided a genuine family feeling. Although recently sold and now owned by a corporation, the transition has been exceptionally smooth, and we have continued with business as usual".
Part of this smooth transition included weathering the COVID pandemic.   "We have been very fortunate that COVID has not negatively affected our business" she says.
"Our employees are dedicated and take pride in their work.   They are treated with respect which results in their commitment to going the extra mile, setting us apart from our competitors. Some of our staff have been with us for many years, which lends to building trusting relationships with our customers, who return repeatedly to experience a home-from-home atmosphere and a unique level of service," she adds.
This mix of long-term employees and a high level of service serves the Marina's clientele well.
A significant attraction to Jolly Harbour Marina and Boatyard is its layout, safe and sheltered location and of course the readily accessible amenities.
"The marina attracts a mix of visitors; from yacht "cruisers", some living onboard permanently and others just enjoying a well-earned break from wherever they call home, to Superyacht Captains with their large crews".
"Many visitors arrive as part of a larger rally; either sailing south from the US or across the Atlantic from the UK and Europe. They are able to avoid their chilly winters and enjoy cruising the Caribbean, long-term, until such time that they either sail back or ship their vessel back home".
"It's a very welcoming and easy Marina entrance. As you come through the Jolly Harbour channel, the first thing you see is the mooring buoys," Ms. Lucas explains.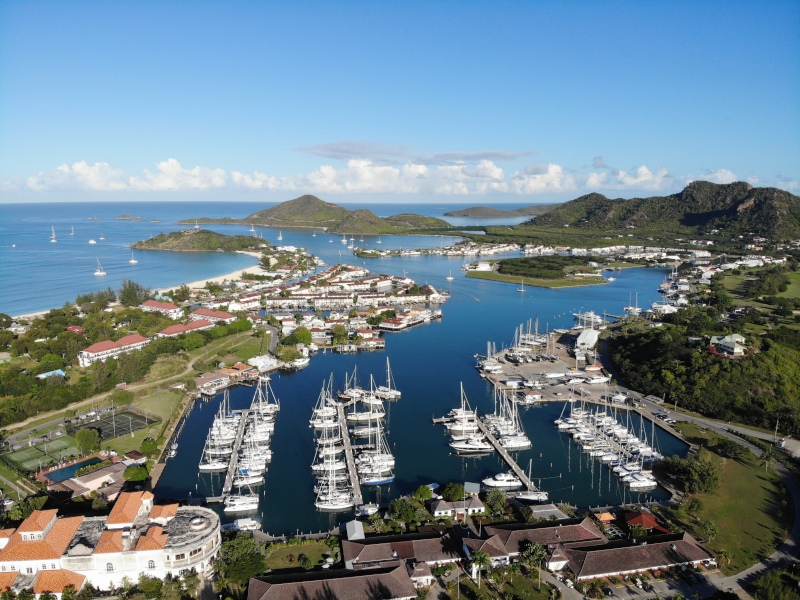 "Just beyond that, you'll see the canary yellow building housing the Antigua government entities for Port of Entry.  Visitors can make us their first port of call, clear into the country, and continue into the marina making it very convenient – especially after a long passage!"
"Following on from the Port of Entry, you can cruise down into the marina that boasts 4 fully serviced concrete docks. Each one offers slightly different options regarding the vessel's length and whether you're facing into the wind.  Our dock team is on hand to guide you to your assigned berth and assist with dockage, if required."
"We have a limited amount of 'alongside' slips that are typically in high demand, so they need to be booked ahead of time to ensure availability. We accommodate monohulls, catamarans and power boats in the main marina."
"The marina has a private superyacht dock that comfortably accommodates boats up to two hundred feet. There are 4 alongside slips that are ideal for those wanting to relax and enjoy some peace and quiet out of the hustle and bustle of the mainstream."
"Keeping our facilities secure is a high priority which includes upwards of twenty security cameras positioned throughout the property, which are monitored 24/7 by on-site security personnel.  We also have a team of security that patrol the premises day and night".
Another unique aspect of the marina is its well established emergency plan and prioritization of preventative measures during the hurricane season – both critical prerequisites for any property in the Caribbean.
"We have very strict safety protocols regarding storms and hurricanes," Jo Lucas stated. "Which is why we always recommend boats to haul out by the end of July until mid to late November. We see higher storm activity during August – October.  Boats are not permitted to stay on our docks if there is any threat of a hurricane".
"From June to November, it is mandatory for every boat to be tied down with heavy cargo straps to well seated ground anchors.  Additionally, the stands they are on must be welded under the boat and, preferably, each stand welded and linked together in what we call a lateral weld. This technique reduces the risk of the stands from shifting no matter how high the winds get.  You cannot be in our yard and elect not to have these safety measures in place".
The marina also provides cradle storage, allowing boat owners to have their "pride and joy" comfortably seated in a one-piece cradle throughout the hurricane season.
As the global economy recovers from the pandemic, Jolly Harbour Marina and Boatyard remains an extremely attractive destination for boat enthusiasts. Jo Lucas is optimistic about the future growth of the property overall, especially with the new owners at the helm.
"Jolly Harbour is a self-sufficient community," she adds. "It is a one-stop shop. Everything is within 2 to 3-minute walking distance from when you come off your boat, a key factor why Jolly Harbour Marina and Boatyard is appealing to so many," Ms. Lucas concludes.
AT A GLANCE
Jolly Harbour Marina & Boatyard
What: Full-service Marina and Boatyard community for everyone to enjoy
Where: Jolly Harbour, Antigua
Website: jhmarina.com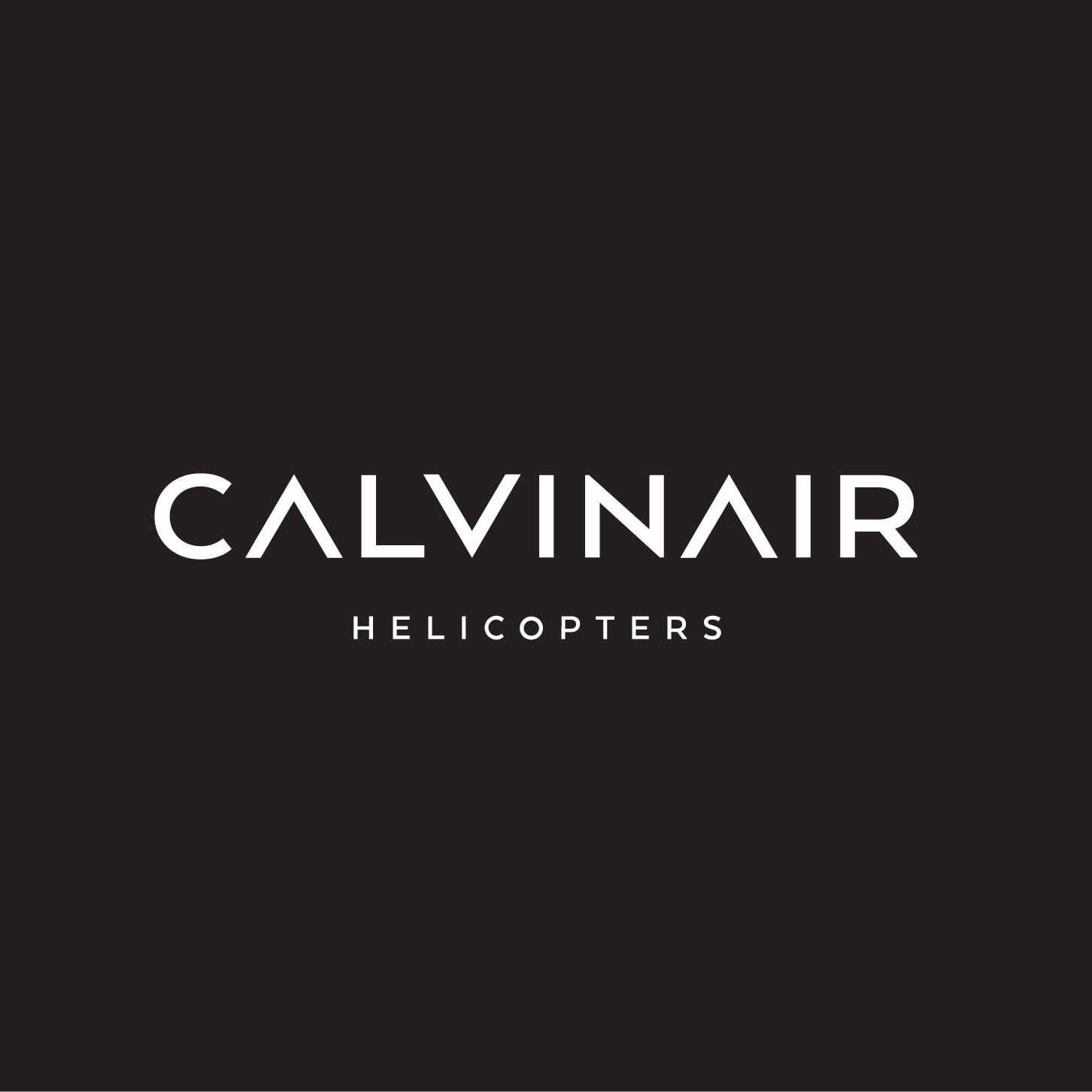 CalvinAir Helicopters – www.calvinair.com
Based in beautiful Antigua & Barbuda, CalvinAir Helicopters is poised for success as it aims to help satisfy the needs of the region's ever-growing demands for luxury air travel.
With a vision to offer five-star aerial tour and charter services, CalvinAir became the region's first to commercially operate state-of-the-art Airbus EC130 helicopters. With spacious cabins, and raised, theatre-style seating, the EC130 is often referred to as the gold standard in aerial touring machines. Additional customized upgrades including glass cockpits, onboard cameras, plush leather seats and cutting-edge sound systems, place CalvinAir's fleet among some of the best in the world.
On top of offering tours around Antigua, and to nearby Montserrat for a flight around its still active volcano, CalvinAir Helicopters caters to the growing demand for custom charters. Popular requests include day trips to shop in trendy St. Barts or hops over to pink-sanded Barbuda to dine at one of its highly acclaimed restaurants such as Nobu.
CalvinAir Helicopters is headquartered at the V.C. Bird International Airport and boasts two heliports; one near the capital of St. John's, and the other on the southwest side of the island. With a highly experienced team and a fleet of luxury helicopters, the operation continues to grow, servicing not only its islands, but also the entire region.
More information and a full list of services can be found at www.calvinair.com.