Aruba Trade & Industry Association
Making the connections
Business View Caribbean interviews Herrick Henriquez, Director of the Aruba Trade & Industry Association, for our focus on Economic Development in Aruba
The Aruba Trade and Industry Association (ATIA) is the leading advocacy organization representing the interests of the Aruban businesses. ATIA's membership represents directly and indirectly through other advocacy organizations, such as AHATA and WAB, more than 80% of the private sector employment on Aruba.
The main goal of the Aruba Trade & Industry Association is to provide relevant services to its members – to champion, promote, and protect the members' interests and the business community in general. As the voice of Aruban businesses, ATIA is involved in several government advisory and consultative committees and is also on the board of numerous public entities and enterprises.
Business View Caribbean had an enlightening conversation with Herrick Henriquez, Director of the Aruba Trade & Industry Association, where he shared valuable insights about business development in Aruba and how ATIA continues to be a strong voice for its members.
BVC: Could you start by sharing some background history of ATIA?
Henriquez: "The Aruba Trade & Industry Association is an employers' organization that was formed 77 years ago, on June 17, 1945, by several business people who came together as more of a lobbying group. It started, basically, as a voice for business in Aruba at a time when not everybody had access to the government. Throughout the years, ATIA also started partnering with other organizations in the Caribbean.
"Today, ATIA is the longest standing employers' organization in Aruba and the only employers' organization on the island that is officially recognized by the ILO (International Labour Association) and the IOE (International Organization of Employers). We're also part of the Caribbean Employers' Confederation (CEC) based in Trinidad and Tobago.
"In 2020, ATIA's Director at the time, decided to pursue a new career. I was working at the Central Bank of Aruba when this opportunity came up, and I felt that I could help the economy better in this position than at the Central Bank. So I took that leap of faith, came here in March of 2021, and never looked back. It was a good fit for me. I like to be at the forefront of change, and ATIA was at the point where the Board also wanted a change. They wanted to make an impact again, to shock the community, so I told them they should choose me, as I was already well known in the community, and I had a big network."
BVM: How has the business climate evolved in Aruba through the COVID-19 pandemic?
Henriquez: "Friday, March 13, 2020 was a very dark day for the island because we got our first positive COVID case. By March 17th all our borders were closed. Aruba is 80 to 85 percent dependent on tourism. So imagine in the span of a few days, going from an island in the middle of its busiest season to zero tourists. In a couple of studies by the IMF (International Monetary Fund), Aruba was the most impacted economy in the entire world by COVID because we lost so much business.
"Fast forward a couple of months, Aruba had survived wave one and in July we opened our borders back up for tourism and we never closed them again. During that time, a lot of updated health and safety codes were created on the island, which also helped spearhead a new and different tourism industry. People wanted to still go on vacations, but be safe, and they felt very safe in Aruba because of all these new mandates and regulations. For the remainder of 2020 and into 2021, the island really showed its resilience.
"Most businesses that could afford to do so went to a hybrid model or remote work. A lot of companies also invested in digitization. Supermarkets started having online orders and deliveries… the digital platforms really helped the island move forward. Some wholesale companies, for example, who depend on the hotel and tourism sector, weren't supplying the hotels because they were empty. So by changing their business model and going direct to consumer, those companies didn't make as much money but they were able to survive."
BVC: How is the supply chain moving now after so much disruption?
Henriquez: "There was a big impact but we're lucky that Aruba has a steady stream of products coming in. Our importers did a great job in the management of the supply chain of their own inventory systems. Aruba is not as dependent as the U.S. or other places with just in time delivery. We have companies with larger inventories which helped the island.
"ATIA actually went out in public and on the news and said, "There is no shortage of food. Maybe the brand you like is not there but there is always an alternative." So, we never had an issue with a food shortage on the island. However, the freight charges increased our prices a lot because of the supply chain disruption and the issue at the Suez Canal. An example: containers from China that used to be $4,000 per container were going for about $20,000 to get here. That raises the prices a lot for products on the island."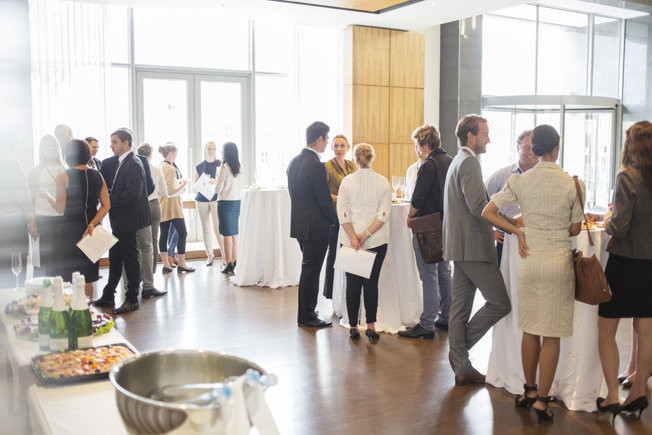 BVC: What issues are you lobbying the government for currently?
Henriquez: "As a lobbying organization, we brought forward to government that the only way they can lower prices a bit is by changing the calculation methods of the import for the time being. As long as freight is high and the economy is recuperating, don't charge import duties on the freight charges. We kept on fighting for that and we're seeing the fruits, but they're bringing whole new legislation in for those areas, so we're doing the best we can.
"Because the economy was closed for a long time, Aruba got financial support from The Netherlands. During those times they subsidized the companies here on the island to help us. For this subsidy, they requested the island to make a reform package, together with The Netherlands, where reforms on basically all areas and sectors of the island should have to be implemented. What ATIA has to look at from a business standpoint are the areas of tax reform, labor reform, and the elimination of red tape. There is also social reform where they're looking into an unemployment package. Education, the hospital, government spending are also being looked at over the next two years.
"It will make our economy more robust, even more resilient, and also more modern. We have a lot of outdated laws and change is not fun but we have to do it to become more competitive in the region. ATIA has really been advocating for many of these points over the years and continues to be a strong voice of support for change in the government."
BVC: What type of education programs and networking events do you offer?
Henriquez: "Every year we do programs on labor law. We do training through our official Customs Declarations portal, where companies can participate to train their staff. That is a big one. Also, people management, HR programs. When I came on board, we added a financial education line with a CPE-certified company in The Netherlands, where we do specific financial training for companies that are under the supervision of the Central Bank. That was a real success last year.
"We also organized an in-person business mixer for networking at the end of September and that was sold out. The new Minister for Economic Development was our guest and I had a 'fireside chat' with him on the stage, where we got to ask him the questions most relevant to businesses – but on a social level. Then in November, we had our main fundraiser, a corporate event with a panel of four local businesses (big companies) sharing how they had to pivot to survive COVID and thrive.
"This year we're rebranding the leadership conference to focus on 'purpose'. The world is changing to a more purposeful economy – the new generations need a purpose to work somewhere. And we feel that the economy in Aruba is ready for that now. People are quitting their jobs to do something with more of an impact. So we have big plans to talk about purpose and culture at our conference."
BVC: Looking ahead, how will ATIA continue to be a viable voice for the Aruba business community?
Henriquez: "I'm looking forward to the future. We're here to push people a little outside of their comfort zone but also I think ATIA should be a bridge – a place that connects businesses with other islands, other countries, it's about stimulating the economy. And because the economy is becoming more global, I think we're a good place that people can come to find those connections they need because we have them already. The Aruba Trade & Industry Association should become that bridge to Aruba and from Aruba to the outside world. All this, and continue to advocate for the local companies and stimulate reforms to become a more resilient economy."
AT A GLANCE
Aruba Trade & Industry Association (ATIA)
What: The leading advocacy organization representing Aruban businesses
Where: Base in Oranjestad, Aruba
Website: http://atiaruba.org/