Kaizen Environmental Services (Trinidad) Limited
Excellence in waste management
Business View Caribbean profiles Kaizen Environmental Services (Trinidad) Limited (KESTL) for our focus on Innovation for Environmental Solutions
Kaizen Environmental Services (Trinidad) Limited (KESTL) was established in 1997 following a joint venture relationship that started in 1994, when it was awarded the largest environmental reclamation project at that time in the region at the Brighton Oilfield in southwestern Trinidad. Established by current CEO Mr. Douglas de Freitas, KESTL is a registered environmental and oilfield consulting firm that has grown to become a full environmental services operator with one of the most accredited environmental and analytical laboratories in the region.
The KESTL head office in Freeport is the centre of company operations, as well as the analytical laboratory. As it grew, KESTL acquired an additional 10,000 square foot of covered warehousing property. Today, the Waste Services Division operates a comprehensive industrial and oilfield waste treatment facility at the LABIDCO estate in La Brea. Marine logistics operations take place from a satellite office in Chaguaramas.
The company's core business is to provide effective solutions to environmental problems across all industries – not only to meet compliance, OSHA, and environmental regulations but to ensure that organizations meet their environmental management goals and responsibility to protecting and preserving the environment. This is accomplished through KESTL's four operating divisions: Analytical Services, Project Services, Waste Services, and Enviro Products, and its subsidiary company, Wasteco.
Kaizen Analytical Services offers state-of-the-art analytics. KaizenLab is a well-established Environmental testing laboratory with extended expertise in organic, inorganic, and microbiological analysis. With a strong team of professionals as the cornerstone of the company, KaizenLab Trinidad with the support of parent lab KaizenLab Calgary is now taking on the challenge of working within the international market.
Kaizen Project Services Division (PSD) provides solution-based projects to assess, mitigate, and treat contamination in air quality, oil spills, and chemical spills with environmental assessments, site remediation, and reclamation meeting clients' environmental performance targets. PSD is divided into sections:  Measurements, Spill Response, Assessment and Remediation.
The Measurements Section provides a full range of monitoring services such as, indoor air quality monitoring, ambient air quality monitoring, stack emission testing, noise monitoring, radiation testing, – NORM screening, vibration monitoring, heat stress monitoring, industrial hygiene monitoring, gas testing and light surveys.
For the Spill Response Section, PSD maintains a 24/7 Emergency Response Team. Every response or emergency situation is led by one or more of the Hazwoper trained technicians, providing on land and near shore spill response, offshore marine spill response, spill response training, spill equipment management, and basic seamanship training.
In light of the recent COVID-19 pandemic, PSD's Assessment and Remediation Section has provided sanitization services to multiple companies in Trinidad and Tobago. Other services include, Environmental Impact Assessments, Phase I and II Assessments, site remediation, groundwater monitoring and remediation, groundwater well installation, contamination excavation and removal, soil sampling, bio-remediation, mold remediation, asbestos abatement, and hazardous waste removal and disposal.
Kaizen Waste Services delivers a full-service turnkey solution for clients' entire waste management needs including waste oil, biohazard removal, bioremediation, destruction, incineration and disposal – full "cradle to grave" approach to Waste Management. Collection and transportation of waste is done by personnel trained in handling waste and spill response. This forms the strengthening arm of KESTL's Custody Management Process and Custody Liability Transfer of waste at the point of collection from clients.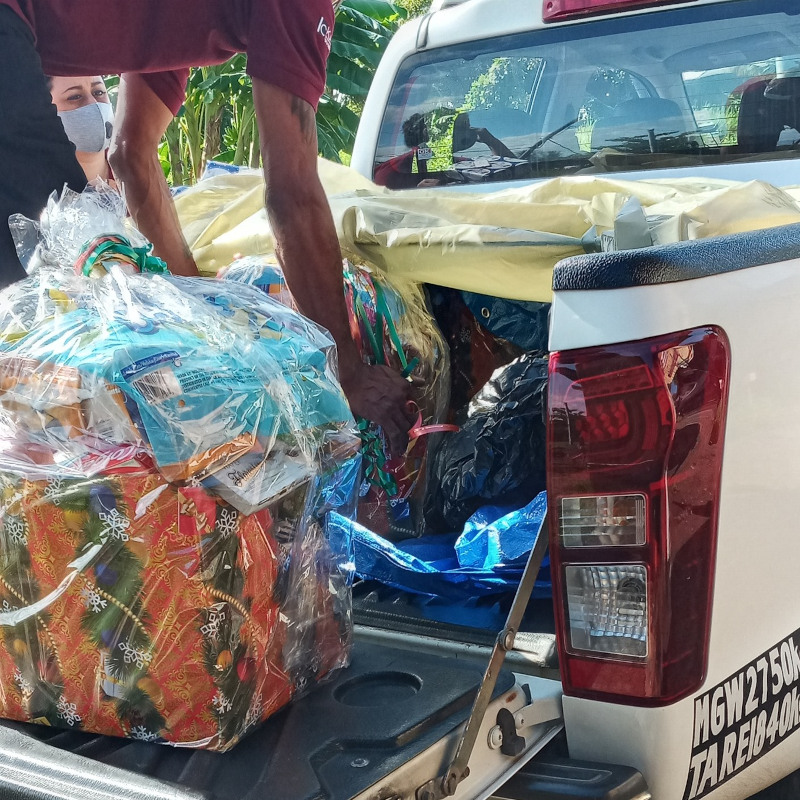 Kaizen Enviro Products provides sales, rental, and service of gas detection and monitoring systems, noise monitoring, soil hydrocarbon test kits, spill response equipment and consumables, and healthy building solutions. In-house technicians provide Electrical and Instrumentation as well as Technical support to the other Divisions of KESTL resulting in quick service with less break down time.
Wasteco (Caribbean) Limited is a fully independent subsidiary of Kaizen Environmental Services (Trinidad) Limited.  Wasteco works in conjunction with Kaizen's Waste Services Division and has an extensive fleet of well-equipped vehicles that aid in providing timely waste collection services in accordance with the needs of clients.
Wasteco transports hazardous and non-hazardous waste, medical waste, and recycled waste through its fleet of vacuum tankers, tractor trucks, dump trucks, crane trucks, flatbed trucks, trailers, and panel vans. The vacuum services fleet of 65 barrel tankers, 90 barrel tankers, 130 barrel tankers, and 150 barrel tankers can pump out liquid (waste water), sludge, and solid waste and ensure safe transport and disposal. Wasteco personnel are well trained to fabricate tanks, bins, and specialty equipment according to clients' needs and specifications. They also modify and repair tanks and disintegrate/discard obsolete tanks. Rental of open top bins, cutting boxes, waste bins, and warehouse space is also available.
Managed by KESTL, the LABIDCO Waste Treatment Facility provides the most comprehensive industrial and oilfield waste disposal services in Trinidad & Tobago. The facility is engineered to take advantage of the naturally occurring bituminous layer and gradient of the site which optimizes drainage. The core principles and design of the waste treatment facility was adapted from the Alberta Guidelines.
The application of technology in today's laboratory is required to achieve timely progress and remain competitive. KaizenLab Calgary has made steps to toward a further automated system with the setup of the SKYLAR BLU-Vision discrete analyser, creating faster turnaround of highly accurate and dependable results for its clients. Additionally, Kaizenlab Calgary has recently expanded capabilities to include Hydrocarbon Finger printing and Basic Forensic. This method is useful in determination of the age of a spill, answering the question of whether it is a fresh or historical spill, and ascertaining who has the liability for a particular spill.
The Enviroproducts Division is a proud distributor of numerous testing and clean up products. KESTL is the sole distributor of the AQM 65 and the Odorox Hydroxyl Generator, supplied by Aeroqual HQ in New Zealand and the Pyure Company in South Florida.
The AQM 65 is a fully integrated air monitoring station that delivers 'near reference 'levels of performance. The size of a large suitcase, it can measure up to 20 different gaseous and particulate pollutants and environmental parameters simultaneously. It also has WIFI capabilities where results can be reached from jobsite to office instantly. The unique Odorox Line produces Hydroxyls – the most important cleansing agent in our environment. These commercial air purifiers safely sanitize indoor air and surfaces, delivering pathogen protection, VOC and mold removal, and general improved air quality. This technology brings the cleansing power of the sun indoors.
In 2018 Kaizen Environmental Services (Trinidad) Limited was the recipient of the Trinidad and Tobago Manufacturing Association TTMA Innovator of the Year Award (Small – Medium Category) in recognition for the Liquid Waste Incinerator re-engineered to incorporate green technology improving efficiency. The Kaizen Liquid Incinerator was assembled in-house in 2016 for the purpose of liquid waste disposal inclusive of water, oily water, amines and other organics. This was recognized as a major accomplishment with potential to expand in regional and global markets.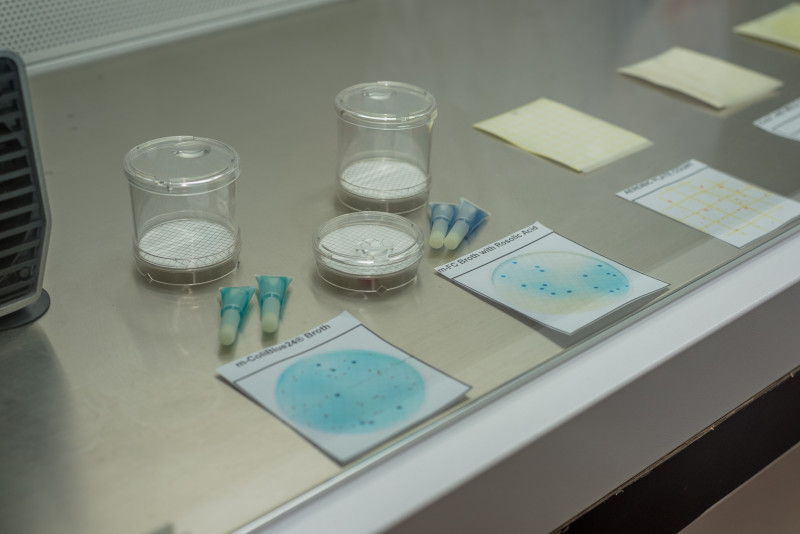 KESTL's waste treatment facility operates the largest Bioremediation facility in the region; comprised of 17 Bioremediation cells with a collective capacity of approximately 2,500 m3. Bioremediation is the most cost effective of all disposal methods and relies on microorganisms for the disposal of waste material. The microorganisms utilize the hazardous waste streams as their food source and convert or degrade it into nonhazardous forms. The degradation process is monitored using analytical profiling.
As part of a green initiative within the company, the Project Services Division was tasked in recycling and utilizing waste products at the La Brea Waste Treatment Facility to develop retaining structures to stabilize slopes within the compound. In this project, solidified resin, recycled IBC Totes and backfill material obtained from bio-remediation was used to develop a "Gabion Basket" type retaining structure.
At present KESTL operates two liquid incinerators and one solid incinerator. KESTL has invested significant resources into understanding the hierarchy of Waste Management; understanding the waste streams and the chemistry of the material has resulted in significant changes in the approach to waste disposal for the incinerators. The concept of using waste to dispose of waste provided the backbone for KESTL developing an alternative fuel blend for powering its incinerators. For the past eight years, KESTL incinerators have been operating on waste as the fuel source. This allowed for faster processing of incoming waste, reduced footprint required for storage prior to disposal, and elimination of diesel as the fuel source.
This led to discussions on harnessing the wasted heat energy exhausted from the incinerators. The team subsequently developed and implemented a heat exchanger system to recover heat energy from the solid incinerator. The recovered heat energy is being utilize to provide hot water for various applications at the Waste Treatment Facility.
KESTL supports its major international manufacturing clients with its global position on "Zero Waste to Landfill" – leading by example with a solutions-driven approach to environmental management, a commitment to innovation and new ideas, and the challenge to pursue the cutting edge of environmental technology.
The philosophy of 'Continuous Improvement Towards Total Quality' has helped make Kaizen Environmental Services a leader in providing cost effective environmentally reliable solutions and promises a bright future for this innovative company.
AT A GLANCE
Kaizen Environmental Services (Trinidad) Limited (KESTL)
What: Full environmental services operator and consultant firm
Where: Headquarters in Freeport, Trinidad
Website: www.kaizen-tt.com