Pennywise Cosmetics Ltd
A pleasure to serve you
Business View Caribbean interviews Dr. Shivum Paladee, Director of Pennywise Cosmetics Ltd, for our focus on Best Practices in Caribbean Health Care
Great things often come from humble beginnings and the story behind Pennywise Cosmetics Ltd is proof positive. The journey to success began with the late Mr Lall Paladee – by all accounts, a happy man who cared deeply for his family. To make a living, every day he would walk door to door selling pins and clips, while his lovely wife would help by earning money as a seamstress. In a lucky draw, Lall won a bicycle in a raffle which allowed him to extend his route. He could now ride many miles daily, selling buttons and other haberdasheries door to door. On weekends, he helped a friend sell items at the Chaguanas market, and one day, his friend decided to move on and offered the market stall to Mr Paladee.
Dr. Shivum Paladee, Director of Pennywise Cosmetics Ltd, takes up the story, "I'm the third generation in the business. My Grandfather, Lall Paladee, had five sons and each of them would help him at the market after school selling simple haberdasheries – just small items like creams and perfumes that he would buy to resell. My father was studying at the University of the West Indies to become a pharmacist but at some point he thought that if he stopped going to school he would accomplish more than he would as a pharmacist. So he and three of his brothers dropped out and went into the business full time. The other brother went on to become an accountant."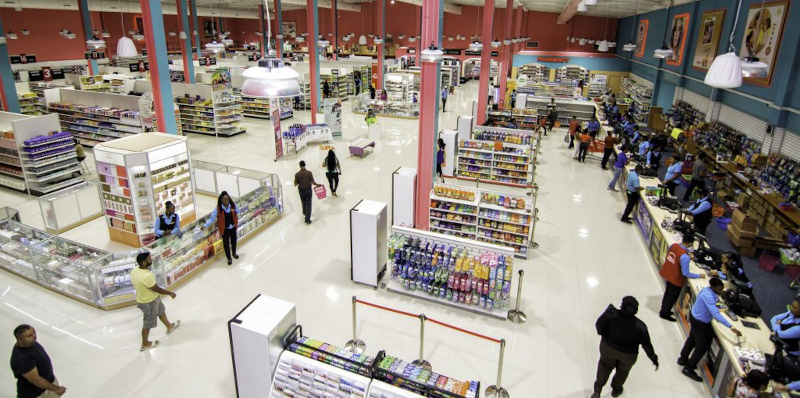 The family scrimped and saved and opened another location at the Tunapuna market, gradually expanding their offerings as the business grew. Finally, in 1984, they opened their first Pennywise retail store in a small, 1200 square ft space in Arima. Building on a strong family foundation of hard work and dedication, the business has grown into one of the largest retail chains in the Caribbean in the field of health and beauty supplies. Now, in its 37th year, Pennywise Cosmetics carry thousands of SKUs and offer all the best brands at the lowest prices. They have also opened pharmacies at several locations with the intention to reduce the cost of healthcare in Trinidad.
What would grandfather Lall think today? Shivum muses, "Maybe he did think it would be something big by now, but the scope of Pennywise even from what I remember when I was younger (I'm 30 years old now) compared to Pennywise today is vastly different. It's a huge expansion we've been having over the past few years. My Grandfather passed away in 2010 and at that time we had seven stores. Now we have ten stores, including flagship locations in two Pennywise malls that opened in 2017 and 2019. My father has been the Managing Director, heading operations and purchasing, etc. since inception, and he is still running the business. I graduated in 2013 and immediately joined the business. My two brothers are also part of the business. One studied Business Leadership & Management and he began in 2014 and my last brother joined at the end of 2020 as a pharmacist. Eventually, we will take over, so my dad can get more free time because he is the last remaining second generation brother that is still in the business."
With over 1500 employees on staff and a stellar reputation throughout Trinidad, it's not surprising that anywhere you ask, people know the name Pennywise. Shivum emphasizes, "We try to supply whatever the customer wants, while also trying to help local businesses get a foot in the retail market. We import major name brand products from companies like P&G, Unilever, Johnson & Johnson, and high-end fragrances are now a huge part of our business. So we buy directly from distributors for Versace and Burberry, as well as a lot of local brands from Trinidad. The biggest is Sacha Cosmetics, we've been working with them a long time, but we also give new start-up companies that are manufacturing products in Trinidad a chance. As long as we see they have potential, we'll keep their product on the shelves."
At the beginning of the COVID-19 pandemic, the government of Trinidad & Tobago closed all businesses that were not selling essential supplies. But items such as hand sanitizers, liquid soaps, and disinfectant sprays, baby diapers, and baby milk were always part of the offerings at Pennywise – that plus the fact that they had pharmacies inside eight of their ten locations meant they could open throughout the lockdown. While business did slow down a bit, the ability to sell essential goods kept them going. In 2020, Pennywise actually had some growth over the year before but it's obvious that people are watching their spending, not just buying freely like they were.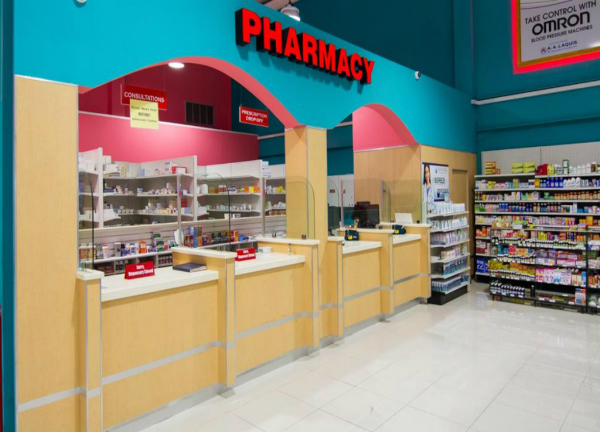 When it comes to technology, Pennywise is ready to embrace change. As Shivum explains, "In terms of the rate of growth over the past 30 years – starting from literally nothing – I think the generation before me (my father and his brothers) were running it more like a small family business. We still have those values and we try to impart them to the staff but at the same time we realize that we need to upgrade and update, too. Simple things, such as the checkout system. Computerized barcode scanning was only implemented in 2013. Before that they had old-time cash registers where you had to type in the price of every item. Since then, we've been gradually improving systems and processes. In the pharmacies, all the stock is managed by computers and we are hoping to expand into ecommerce as well, because we see that the future of shopping is online. That's not the case in Trinidad yet, but we don't want to wait until it happens to implement that aspect. So it's something we have planned for the near future."
As for more expansion, it is always up for discussion but they are being cautious not to overstep in that regard. Shivum acknowledges, "Guyana is a huge market in the Caribbean right now, so we're obviously thinking about it but my dad always says the reason they got this far is because they took their time when they were investing. To make sure there is no leakage because "one little hole can sink a ship." So right now we're still stabilizing to have the Trinidad market where we want it. We're still renting in certain malls, which we don't want to do anymore. So we're looking for places to buy where we could relocate. Also we have two small stores without pharmacies and customers that use those as their home store are complaining that they have to go to another branch. Because they know Pennywise pharmacies always give the lowest prices in Trinidad for quality products and medication. That's why we are so successful. So finding a place to expand those branches and build pharmacies for the customers is something we're looking at."
Pennywise is proud of its culture as a value-based company that likes to share its good fortune with others. As members of the Sri Sathya Sai Baba Organisation of Trinidad and Tobago, the Pennywise team do a lot of service-based activities for people who need help throughout the country and the whole Caribbean. Company staff is encouraged to participate in different types of activities, as well, and it's very rewarding for all involved. Pennywise has also become a good corporate citizen from an environmental standpoint by implementing large recycle bins at their two plazas. Through a government initiative called "iCare", the company requested three bins – one for each of the plazas that could be used as a collection point for recyclables from the community and the third was for the company warehouse. The recyclables will be picked up at the plazas and brought back to the warehouse to be processed.
Strong supplier relationships are at the heart of the Pennywise success story. According to Shivum, "Our suppliers always have a lot of offers and giveaways that are exclusive to Pennywise. For the past six years, every Christmas, Proctor & Gamble would give away a car to one of our customers, simply because we do so much business with them. We are their biggest partner in the Caribbean. In addition to the big international companies, local distributors like Bryden Pi, Anthony P. Scott, Hand Arnold, and local manufacturers such as V&S Pharmaceuticals and Langston Roach International have been with us all along and they help us out with special promotions – we are very grateful to work with them. Our customers know that when they come to Pennywise they always have a chance to win something throughout the year. Our suppliers give us the best prices and we are able to pass that along, which means our customers are always the happiest customers – Pennywise is a fun place to work and to shop!"
AT A GLANCE
Pennywise Cosmetics Ltd
What: Successful, family-owned chain of health & beauty supply stores and pharmacies
Where: Macoya, Trinidad
Website: www.pennywisecosmetics.com
Carasol Limited – info@CarasolLimited.com
Originally set up as a small cosmetic and personal care contract filler for well established international cosmetic companies, Carasol soon began to develop its own lines. Within a few years of its existence the company grew into a major manufacturer and distributor of colour cosmetics, personal care products, and aerosol household products in Trinidad and Tobago.  The core business has remained the same over the years and the company has continued to invest in technology to offer a more extensive and complete range of its products to meet the needs of its customers.

Unilever – www.unilever.tt
We are Unilever.
We are over 400 brand names in over 190 countries. We are a global company with a global purpose. We are making sustainable living commonplace. We meet everyday needs for nutrition, home and personal care with brands that help people feel good, look good and get more out of life.

Steel Framed Engineered Solutions Ltd – A subsidiary of Ap Scott Trinidad ltd. – www.steel-framed.com