Port St. Maarten Group of Companies
Planning for the future
Business View Caribbean interviews Lela Simmonds, Business Development Manager of Port St. Maarten Group of Companies
In the mid-1950s, Mr. A. C. (Claude) Wathey had a vision to transform the idyllic island of St. Maarten into a welcoming mecca for tourists. Other influential public and private leaders recognized the enormous economic possibilities of such a venture and joined with Wathey to make it become a reality. Today, in 2020, Port St. Maarten Group of Companies is leading the way in maintaining a steady course of economic growth, and showing its resilience in dealing with the current challenges of the coronavirus pandemic, while still rebuilding from the devastation left behind after the passing of Hurricane Irma in 2017. With an innovative approach and willingness to sail into new opportunities, the Port St. Maarten Group of Companies shares its positive outlook for the future with the St. Maarten island community.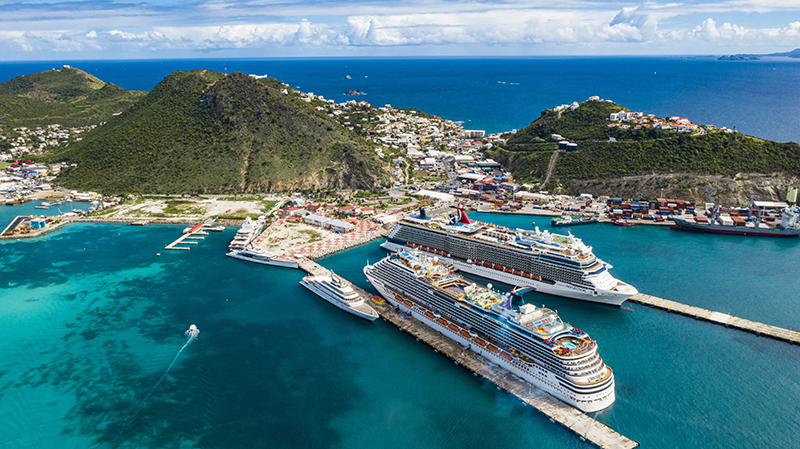 The sole shareholder in the Port St. Maarten Group of Companies is the country of St. Maarten, represented by the Ministry of Tourism, Economic Affairs, Transport and Telecommunication (TEATT). As a company, Port St. Maarten operates under four pillars: Cruise, Cargo, Yachting, and Real Estate. Lela Simmonds, Business Development & Marketing Manager for Port St. Maarten, reports, "In 2014, we received two million passengers, which was quite the milestone. In 2017, we were struck by hurricane Irma, which caused a drop in our passenger count to 1.2 million. We were still recovering up until 2020, where we received 1.63 million passengers in 2019 and were due to receive about 1.3 million passengers this year (2020). We also received a commitment of additional calls in the first quarter which would increase the originally projected amount, however this was impacted by the COVID-19 global pandemic which prompted the U.S. Center for Disease Control and Prevention (CDC's) No Sail Order in March."
The Cruise suspension severely impacted the Port, and the future planning of operations. As Simmonds explains, "We had begun working on our Strategic Plan prior to the pandemic, and this unforeseen global incident required us to reassess our planning and adjust accordingly. The new landscape presented new requirements and demands that we must factor into our planning for the future of Cruise and considerations to be taken for the safety of our guests and local population."
With the cruise sector not commercially sailing at the moment, cargo is helping to sustain the overall organization. The cargo port at Port St. Maarten's Captain David Cargo Quay located at the Dr. A.C. Wathey Cruise & Cargo Facility, operates as a landlord port. The cargo operations are performed by two stevedoring companies that provide terminal stevedoring, trucking, and other related cargo services, including stevedoring activities, heavy duty equipment, breakbulk, and trucking. Crane operations achieve rates of up to a max. of 23 moves/hour, (5 moves/hour more than average). The cargo section at Port St. Maarten handles, on average, between 100,000 and 110,000 TEU per year. The impact of COVID-19 on the cargo revenues in St. Maarten is estimated to be significant. A total decline of over 25% is forecasted.
According to Simmonds, "Cargo serves as a transhipment hub within the region, serving other destinations such as Anguilla, Saba, Sint Eustatius, Antigua, Saint Kitts & Nevis. Due to our geographic location and limited import duties, this collectively drives our transhipment business. The local demand is partly influenced by large construction projects and the demand of the local population."
Another one of Port St. Maarten Group's 13 companies is the Simpson Bay Lagoon Authority (SLAC). SLAC has a management agreement with the Government of St. Maarten and is responsible for the operation and management of the Simpson Bay Bridge and Simpson Bay Lagoon area. Through SLAC, Port St. Maarten oversees the operations and maintenance of the bridges which enable ships and yachts to enter the Simpson Bay Lagoon. This is where most of the yachts visiting St. Maarten moor and dock.
"Our yachting season runs from October to the end of March," says Simmonds, "so as far as the timeline of the pandemic, the off season allowed for preparation and establishing of protocols in time for season resumption in October. The yachting industry has quite high established standards with regards to on board protocols, and the scaled down passenger volume per vessel in comparison with cruise should allow for a positive return to the destination. We are starting to see the yachts return for our season, which gives hope for the destinations Economic recovery, though, will take time for us to recover from the complete loss of tourism that was experienced this year."
As for technological enhancements, the Port has been fully automated since 2009, thanks to the implementation of GLS software developed by IT Partner. GLS is used for port management, container, general cargo, and ro-ro operations, dock master/berth planning, cruise, and ultra-yacht services, as well as billing and invoicing. In addition to GLS, the Port Community System (PCS) was rolled out in 2019 and operates as an extension to the Ports Terminal Operating System (TOS).
The software is a secure cloud-based solution with several web-based and app-based applications. Various parties besides the Port, such as agencies, shipping companies, ministries and customs utilize the software. The Port has since been welcomed to the International Port Community Systems Association (IPCSA) as its first Caribbean region member. "We pride ourselves on being at the forefront of digitalization and optimization of our systems," says Simmonds. "Our goal is sustainable business development within the Port ecosystem and with such advancements we are able to achieve this objective."
Simmonds also acknowledges the very close working relationship between Port St. Maarten and the St. Maarten Tourism Office, as well as the Ministry (TEATT), which go hand in hand with each other. She notes, "There has been a lot of collaboration over the course of the pandemic as we strive to ensure the country's readiness for Cruise resumption. Ensuring we're all aligned and engaging with the relevant stakeholders, regarding awareness, preparation and established protocols for the return of Cruise."
Port St. Maarten has established strict protocols for Cruise resumption by means of:
· Sterile Port protocol
· SMPA Emergency plan for combating infectious diseases
· Port cleaning protocol
· Cruise resumption plan, outlining various key areas such as, but not limited to tenants, tour operators, water taxi & taxi protocols & guidelines.
Simmonds emphasizes, "Our plans are being revised based on the latest conditions indicated by CDC and will be aligned with the standards and requirements of the Cruise lines to ensure a safe experience for all involved. The safety of passengers, crew and local population is of paramount importance as we work towards resumption during these challenging times."
The Port St. Maarten Group of Companies has a vision to lead the Caribbean through quality service and operational excellence, while providing a safe and secure environment for their clients and the people of St. Maarten. The Port serves to fulfill a vital function for the country of St. Maarten and its citizens and looks forward to a bright, although different than expected future ahead.
AT A GLANCE
Port St. Maarten Group of Companies
What: Services the cruise and cargo industries at Port St. Maarten
Where: Phillipsburg, St. Maarten
Email: www.portstmaarten.com

IT Partner – www.itpartner.nl | info@itpartner.nl
For more than a decade the IT Partner Group has been working in the Caribbean and South America providing ports, terminals and other players in the logistics industry the software solutions that they need.
The product owners and consultants working at the IT Partner Group all have a background in Logistics, they know how to bring the best of IT into the world of moving cargo.
As a vendor we operate in a partnership with our customers, always improving their operational excellence and adding value by sharing our knowledge and expertise. Our customers experience on average a 30% increase of revenue just by using our products of the CENTER SUITE.
Our CENTER SUITE exists of separate modules which can be used independently. You only pay for the functionality that you require.
By giving customers the choice whether they want to purchase the products or want to use a monthly subscription means that our pricing model fits anybody's budget.
Take advantage of on-premise or cloud based systems using modern technologies and development methods. New features and functionalities are constantly added to our products, taking away the need of large updates so you can benefit from having zero downtime.
Visit our website www.itpartner.nl today to increase your productivity and to stay ahead of the competition.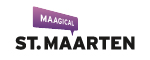 St Maarten Tourist Bureau – www.vacationstmaarten.com
Why daydream when you can live your dream? Beautiful St. Maarten welcomes you back to the safe, vibrant, relaxing and memorable destination that you love. Every moment feels new, exciting, and unforgettable. The warm Caribbean breeze is comforting, the turquoise water is rejuvenating, and the aromatic spices are tantalizing.
St. Maarten is a tropical paradise as diverse as any cosmopolitan city, yet as welcoming and familiar as your home town. Where laidback island energy transforms into vibrant rhythms and scrumptious dining; where European Culture blends effortlessly with Caribbean Flair.
Enjoy the trip of a lifetime by taking part in the countless events happening on the Island. Whether it's the sailing adventures of the St. Maarten Heineken Regatta, or the vibrant colors and endless cuisine options of the annual Music & Food Festival, Carnival. Track the events on our Facebook Page and make sure you mark down your calendars to find the perfect time to come and visit.
Measures have been put in place for your safety and the safety of our residents. So you can experience the magic, worry-free. Good times and adventures on the horizon… whether arriving by air or by sea, your St. Maarten dream awaits!