Trinidad Offshore Fabricators brings long-time qualities into second 10 years.
Trinidad Offshore Fabricators (TOFCO) has been in business in Trinidad since 2004, and its customer base consists of the various energy companies that operate there.
It spent the better part of the last decade developing greenfield projects, and the company's primary focus since its inception was initially on construction of offshore platforms. That's changed some in recent years, though, with an absence of new platform construction since 2009. The transition prompted TOFCO to turn its attention to brownfield work and maintenance, which meant performing upgrades and related services for its customer base on existing platforms. It's continued to place a pronounced emphasis on brownfield work, while trying to maintain a careful equilibrium on work done in greenfield and brownfield markets.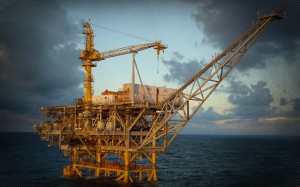 "New fabrication building and addition of electrical and instrumentation capabilities will be a major part of allowing it to do that," said Glenn A. Earles, TOFCO's general manager. "That will allow us, even while the new project is going on, to be able to expand our capacity and the services we offer on the brownfield side."
The employee headcount has been quite low for several years, Earles said, but TOFCO recently started work building its first new platform in nearly five years, and looks forward to completing the project in 2016. With the advantages it brings to the marketplace and its expansion into new service areas, the company is confident that it can continue to be a market leader in the Caribbean as the platform construction market returns.
"West Africa is a possibility in exporting technology in the future, but not presently," Earles said. "We are performing well domestically, so why not expand internationally? It does have to be the right opportunity at the right time.
TOFCO does fabrication, welding, rigging and performs heavy lifts in house, along with blasting and painting and scaffolding. The initial concept for the company was to deal with the fabrication of offshore platforms and it has successfully completed eight decks and six jackets for major oil and gas companies, including five for BP Trinidad and Tobago (Cannonball, Cashima, Mango, Savonette, Serrette), two for EOG Resources Trinidad Limited (Toucan, Oilbird) and one for BG Trinidad and Tobago (Poinsettia).
TOFCO is the only contractor based in Trinidad capable of building large offshore platforms, so it has become a go-to source for related services for the Trinidad petroleum industry.
The Trinidadian government encourages the use of locally based contractors working on Trinidadian projects, which makes TOFCO a valued partner. Prior to the company's existence, platforms had to be constructed in the United States and then shipped to Trinidad on barges. TOFCO's capabilities allowed companies operating in Trinidad to have platforms constructed by a local contractor for the first time.
"The company's strong capabilities in building new offshore platforms means TOFCO stands out in the Trinidad marketplace, but it also means that the company is ideally positioned to cope with many of the major changes that come with working in the Caribbean," Earles said. "The biggest challenge for us is the changing criteria for design, and we're seeing that in the platform contract we just won."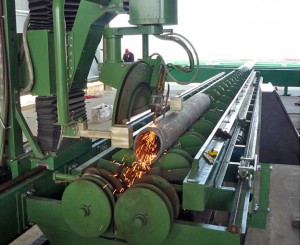 Because Trinidad is in an active seismic area, platforms have to be built to specifications different from the Gulf of Mexico or many other regions. The personnel, experience, and capabilities TOFCO has in place make it more than capable of constructing platforms under these challenging and changing standards.
"The result of this is the platform has heavier members of higher-grade steel than has been seen in any of the platforms in the past," Earles said. "We are in the process of building a new fabrication shop, something that we did not have for the first eight platforms built. This will be commissioned and completed for March 2015. It will be around 30 meters long by 45 meters wide, which is covered for fabrication and warehousing.
"The pre-fabricated structural components of the building are on-site as well as two overhead cranes that are 15 tons each, a plate-cutting machine, jib cranes, welding machines, rollout machine and covered climate control warehousing within the facility, positioning us well as a contractor within the country."
The fabrication shop was designed in two phases to accommodate its financing in 2014 and 2015. Phase one was approved and started construction in 2014, with a plan to have the phase finished by the beginning of the second quarter of 2015. That phase will include piping and prefabrication.
The last eight platforms had pipe and prefabrication done off-site. The construction of the fabrication shop will allow direct supervision, eliminating any schedule constraints. A training center was completed in November, and, because TOFCO has the mechanical welding equipment available, increased the number of welding stations from four to 17.
"The expansion TOFCO is experiencing right now is a good sign and is the result of an upturn in new platform construction in the oil and gas market in Trinidad," Earles said. "There are more discoveries being announced all the time, and those discoveries will eventually lead to the construction of new offshore platforms. On the other side of the business, TOFCO is also expanding its capabilities and services in the brownfield arena, and the company's new fabrication building and addition of electrical and instrumentation capabilities will be a major part of allowing it to do that."
______________________________________
AT A GLANCE
WHO: Trinidad Offshore Fabricators
WHAT: International provider of fabrication, construction and offshore services for the oil and gas industry, with headquarters in the Caribbean
WHERE: La Brea, Trinidad & Tobago
WEBSITE: www.TOFCOtt.com
Continent Foods
Tropical Laundries Inc.