Virgin Islands Water and Power Authority
Empowering the Virgin Islands: VIWAPA's Vision for a Resilient and Innovative Future
Forging a path of innovation, community engagement, and resilience, The Virgin Islands Water and Power Authority builds storm resistant infrastructure that sets the stage for a thriving future.
The U.S. Virgin Islands Water and Power Authority (VIWAPA) stands as a shining testament to innovation and adaptability in the utility sector. As an autonomous agency of the U.S. Virgin Islands government, VIWAPA has, over the last 59 years, grown to encompass a myriad of services that are essential to the region's thriving communities.
Beginning its journey with the core task of producing and distributing electricity, VIWAPA has since expanded its responsibilities to include drinking water and maintenance of streetlights. In recent years, the Virgin Islands Water and Power Authority has taken on a new role, shouldering the responsibility of producing and distributing potable water.
Andrew Smith, Chief Executive Officer, and Executive Director, describes this fresh undertaking with a sense of optimism, remarking, "We have reverse osmosis facilities on both Saint Thomas and Saint Croix, operated by a third-party provider named Seven Seas Water that produces drinking water in the territory."
These reverse osmosis facilities not only symbolize VIWAPA's commitment to technological advancement but also exemplify the Authority's unflagging dedication to meeting the needs of both residential and commercial customers in the Virgin Islands.
Scheduled Power Outages: A Complex Yet Necessary Undertaking
In the dynamic world of utility management, few challenges are more complex and delicate than the orchestration of scheduled power outages. For VIWAPA, these periodic interruptions are a vital, though often inconvenient, aspect of ensuring a robust and resilient power grid.
These planned outages, though meticulously scheduled, do come with challenges. Balancing the immediate needs of nearly 2,000 customers against the long-term integrity of the entire system is a demanding task. Yet, the Authority remains committed to its approach, recognizing the essential nature of these interventions.
Smith elaborates on the delicate considerations at play: "We try to avoid the disruption not only to our electric customers but our water customers when we have to do maintenance and repairs and upgrades to our system. But unfortunately, sometimes that's just not possible because of the way the system can be configured. The other reason is for the safety of our employees, depending on the work that they're doing, it may not be safe for our employees to work while the system is actually functioning."
While acknowledging the inconvenience caused by the power outages, the transparency and forethought of the Authority in notifying customers well in advance reflects a conscientious approach.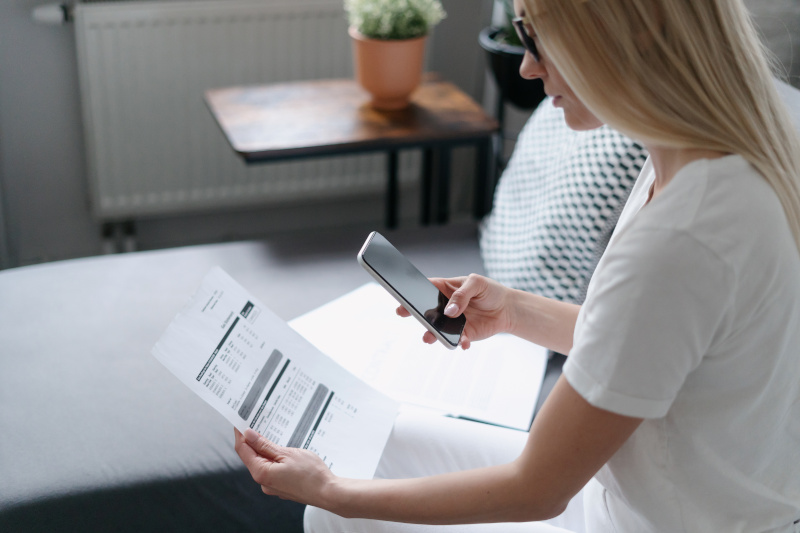 Navigating the Energy Landscape: Propane, Diesel, and the Future of Power in the Virgin Islands
Electricity rates can serve as a barometer of economic vitality, reflecting the complex interplay of supply chains, regulatory landscapes, and technological advances. Within the Caribbean, and particularly in the Virgin Islands, the challenge of managing energy costs takes on unique contours.
"The nature of the systems that we operate in the Caribbean will never be as cost-effective as a mainland system," Smith pointedly observes. This geographical reality shapes an energy landscape where VIWAPA has found itself grappling with some of the highest electricity rates in the world.
At the heart of this energy challenge is the delicate balancing act between propane and diesel. Smith explains: "About 80% of that is from burning propane. About 20% of that is from burning diesel. Diesel is very expensive relative to propane. It's currently about double the cost of propane."
Recent challenges with the propane supplier led to a situation where the Authority had to operate almost entirely on diesel for six weeks. This phase, characterized by significantly higher costs, catalyzed a critical acquisition. "We were successful in negotiating the acquisition of that propane supply infrastructure from the owner," Smith remarks. This move towards control over propane infrastructure reflects a significant stride in the Authority's quest to bring down energy costs.
The new generation of generators from manufacturer Wartsila represents another piece of the energy puzzle. "When those generators are in service, we will be burning essentially 100% propane," Smith adds, shedding light on an ambitious plan that aims to reduce costs and increase efficiency.
Despite VIWAPA being previously the most expensive utility provider in the Caribbean Basin, this strategic alignment with the government has yielded tangible benefits. "The average rate increase in the Caribbean is 50%, VIWAPA is unchanged," Smith notes, highlighting that now they stand around the Caribbean average.
Energy Consumption and Cost: A Household Perspective in the Virgin Islands
The economics of energy is a story often told through industrial metrics and global trends. Yet, it's in the homes of everyday people that the impact of energy costs truly resonates. In the Virgin Islands, this story reveals surprising nuances. The rate for power is $0.41 a kilowatt hour for a residential customer. "Our average customer bill on Saint Thomas is $179 a month and about $165 a month on Saint Croix" Smith reveals.
The story of energy consumption in the Virgin Islands is not merely a tale of rates and kilowatt-hours, however. It's a narrative of adaptation, response, and the innate human desire to optimize. Smith elucidates how residents have implemented creative measures such as putting timers on water heaters and air conditioning or avoiding the use of air conditioning altogether in locations blessed with a cooling easterly sea breeze. Smith adds that the lower absolute dollar value of the bill is in part a response to what is "intrinsically, a relatively high cost per kilowatt hour of electricity."
In the Virgin Islands, the energy story is woven into the very fabric of daily life, reflecting a complex blend of economic constraints and creative resilience. Whether it's a timer on a water heater or the embrace of a sea breeze, these everyday decisions paint a vivid picture of life on an island territory, where energy isn't just a matter of economics – it's a way of life.
The Green Revolution and Infrastructure Overhaul: Charting VIWAPA's Sustainable Future
VIWAPA's ambitious pursuit of green technology and its efforts to address the long-standing issue of water loss paints a picture of an organization striving for sustainability and efficiency.
On the electric side, the commitment to a greener future is crystal clear. "We recently signed power purchase agreements, which are long-term contracts to buy power for both solar and wind," Smith states. The importance of these agreements lies not only in their support of renewable energy but in the stability that they bring to the pricing structure. "They're fixed price contracts that run for 25 years and they're relatively low price versus our generation with propane or fossil fuel," Smith elaborates.
This is part of a broader strategy to counter the volatility of commodity prices in fuels such as propane, diesel, gasoline, and natural gas. Smith articulates this vision passionately, emphasizing the advantage of having a fixed price contract for electricity: "There's no volatility in that. We know what the number is. The wind and solar projects that we signed contracts for will generate approximately 25% of the Territory's electricity once they're fully incurred."
But the green revolution within VIWAPA is only part of the narrative. The aging water infrastructure presents a pressing challenge, particularly in Saint Croix. Noel Hodge, the acting Executive Director, shares the stark reality: "We're seeing an average between 40-to-50%-line loss. We've inherited a system where we have pipes that were installed back in the 1950s and 60s, even some that were installed in the 1940s."
This critical situation led to the awarding of a federal grant, described by Hodge as a "prudent replacement," which will replace over 90% of all corroded water pipes on the island of Saint Croix. This immense task isn't merely about repair but a complete overhaul. VIWAPA is also deploying automated metering infrastructure, introducing smart meters to improve efficiency and accountability.
Nurturing Local Talent: VIWAPA's Collaboration with the University of the Virgin Islands
VIWAPA is not just focused on providing essential utilities; it's committed to fostering talent and supporting the community at its roots. A shining example of this dedication is the Authority's vibrant collaboration with the University of the Virgin Islands (UVI).
Hodge reveals a special initiative that underscores VIWAPA's vision: "We also have a scholarship program which was started several years ago where the authority thought it would be best to make an investment in the local graduating seniors to send them off to accredited universities, to study fields of engineering and other technical fields." But this isn't merely about sending students off to universities; there's a circle of growth involved. Those who benefit from this scholarship are expected to "come back and use their skills once they've graduated to work with VIWAPA and help our island."
The Authority's connection with UVI extends beyond the scholarship program. It actively participates in job fairs and consistently engages with students to guide them toward fulfilling careers within the technical disciplines; a strategy that's yielding promising results for the community and VIWAPA itself.
Building a Resilient Future: VIWAPA's Vision for the Virgin Islands
VIWAPA's commitment to the community goes beyond immediate utility services; it resonates with a broader vision of resilience, growth, and nurturing young talent. Whether it's about invigorating the Virgin Islands with renewable energy or directly engaging with local students to promote STEM careers, its strategy is as comprehensive as it is compassionate.
Its investment in technology and infrastructure is equally remarkable. Reflecting on its improvement in reliability and system hardening, Smith states, "After the storms of 2017, FEMA has been engaged with us ever since in a number of projects." An example is the installing of composite poles and undergrounding transmission and distribution lines, aimed at ensuring the most robust, storm-resistant infrastructure possible.
Moreover, the Authority's water initiatives are set to revolutionize the system in Saint Croix with a FEMA funded project that will "completely modernize that system and get it to best-in-class in terms of what it needs to be," according to Smith.
This intricate web of projects, guided by thoughtful prioritization and backed by federal partners, symbolizes VIWAPA's steadfast dedication to its mission. It's a vision that not only fortifies the Virgin Islands against physical challenges but also nurtures a generation of young professionals equipped to lead the territory into a bright, resilient future.
AT A GLANCE
Virgin Islands Water and Power Authority
What: Authority focusing on renewable energy initiatives, water system upgrades, community collaboration, and infrastructure hardening.
Where: U.S. Virgin Islands
Website: www.viwapa.vi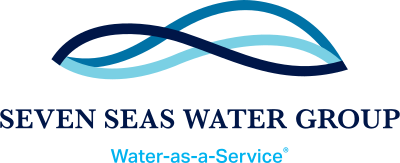 Seven Seas Water Group – www.sevenseaswater.com
Established in 1996 in the US Virgin Islands, Seven Seas Water Group annually delivers 18 billion gallons of treated water and wastewater through its Water-as-a-Service® approach. Seven Seas forms long-lasting partnerships with clients in the governmental, municipal, industrial, and hospitality industries, to tackle the complexities of water resource and management challenges. Offering engineering experience, operational excellence, and financial resources, Seven Seas will design, build, acquire, refurbish, and operate plants to perform at maximum efficiency, guaranteeing price, superior water quality, and ample water quantity.