Caribbean Hotel & Tourism Association
Tourism is everyone's business
Business View Caribbean interviews Frank Comito, CEO and Director General of the Caribbean Hotel & Tourism Association, for our focus on Caribbean Tourism.
Frank Comito is a seasoned tourism professional with years of industry experience throughout the Caribbean region; experience that serves him well as CEO and Director General of the Caribbean Hotel & Tourism Association (CHTA). Business View Caribbean recently spoke with Comito about post-hurricane challenges and how CHTA is showcasing the Caribbean as a tourism brand. The following is an edited transcript of that conversation.
BVC: Can you give us a current overview of the Caribbean Hotel & Tourism Association?
Comito: "We are a private sector, non-profit organization formed in 1962, and continue today as a federation of national hotel and tourism associations throughout the Caribbean basin. This year, we were pleased to welcome our 33rd member, the Cartagena Hotel and Tourism Association, into the federation. They are up and coming as a destination and have a rich tradition of trade and historical ties in the Caribbean, so it made sense to have them in the mix. We have individual members, as well, along with many of the airlines, tour operators, and folks that do business with our industry.
"We've worked aggressively to mitigate the impact of the two very significant hurricanes in 2017 by providing developmental assistance to the affected destinations and helping their efforts to recover as quickly as possible. This is a very important point – over 70 percent of the Caribbean was NOT impacted by those storms and continued to be open to tourism, as normal. The public perception is that the entire Caribbean was affected and we had to do a lot of work to counter that. Now, 18 months later, most of those countries and destinations that were affected are back in business and on the road to recovery.
"As a result, we've seen some upgraded, and improved, and expanded product. In the past several years, we've seen the addition of about 20,000 new hotel rooms in the Caribbean and we expect another 10-12 thousand added this year, plus there are quite a few on the books. We've also seen a steady annual increase in upgrades to existing hotels; a lot of investment in capital expenditures, refurbishments, and expansions. In 2019, we're having one of our best years in terms of additional airlift growth into the region, so we're in a good place right now."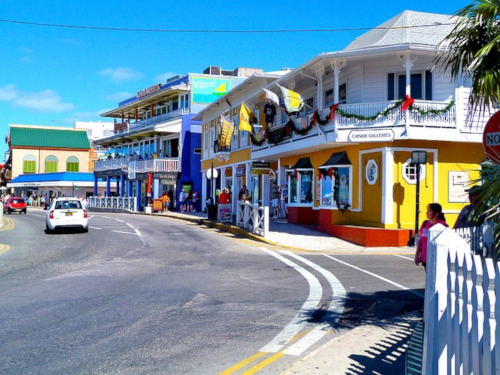 BVC: How are you encouraging hurricane-wary tourists to come to the Caribbean?
Comito: "We, as others, embarked on a lot of education and awareness. With a number of the destinations, and some major players in the industry, we did a digital and social media marketing and public relations campaign last year. All of that has helped educate the traveling public about the geography and diversity of experiences in the Caribbean. I like to use a geographic example for understanding the expanse of our region. Basically, the distance from northern Bahamas to Trinidad is the same distance as Boston to Miami Beach. In winter, you can be lying on the beach in Miami, while a blizzard is hitting Boston. The same applies here. When you look at the damage in the hurricanes, Antigua and Barbuda was affected in a large way, while its sister island was open for business almost immediately after the storms.
"The lack of understanding about the geography of the Caribbean is important and we had a challenge to get that word out. But we did. There is a saying in our industry: "tourism is everyone's business" and that's even more relevant in the Caribbean because of the extent to which it affects our economies and the lives and livelihood of our people. It's all about protecting and enhancing our beauty, the rich diversity of cultures, heritage, music, cuisine – all that is such a strength. CHTA touches on many parts of what's important to the success of the Caribbean as a destination. We like to work, closely, with governments in the region, as well as all the various sub-sectors of our industry, to improve the attractiveness of the region and the profitability of it for the tourism industry."
BVC: Tell us about your post-hurricane recovery fund?
Comito: "That's something we set up immediately after the hurricanes. Many of our members were involved in relief efforts, but our focus was to put together a recovery fund. We partnered with an international group called Tourism Cares, and with the general support of many people and friends in our industry, we raised monies for a variety of initiatives. One, early on, was to establish the Caribbean Job Bank to find temporary employment elsewhere in the Caribbean and the U.S. for folks who were affected by the storms. Within a couple of months after the hurricanes, we had it up and running. It resonated well and we continue to post vacancies and open it up to applicants.
"Some other neat things we've done with the recovery fund: We realized that some of the national hotel and tourism associations in the region were seriously affected with their facilities and equipment and we did capacity support for them. Some destinations had coral reef damage, so we've done training for coral reef restoration, and facilitated projects to improve parks and areas where people would conduct tours. We're working, now, to fund upgrades and improvements to the Kalinago Indian reservation in Dominica, as well. So we've spread the funds around and tried to have constructive impact.
"We're really heartened by how people in our industry in the Caribbean are so responsive to helping one another. There was some great leadership by our then president, Karolin Troubetzkoy, from St. Lucia and our current president, Patricia Affonso-Dass, from Barbados. By the way, they are the first two consecutive female presidents we've had in the history of our organization, so, we're pleased about that. What we do depends on the support of the industry and the receptivity of governments. Some governments really understand the socio-economic value of our industry and work hard in partnership, and others could learn some lessons from them."
BVC: Are expanding technology and environmental sustainability addressed by your association?
Comito: "We do some of our own primary data collection but most of the data we gather is secondary. The Caribbean Tourism Organization (CTO) collects a lot of data on visitor arrivals to the region, so we draw on that. One of our strategic partners is STR (Smith Travel Research) and they are the top global company on measuring hotel performance and hotel developments throughout the world. We encourage our members to participate in the STR reporting programs and offer incentives for them to do that. We also do our own annual economic performance and outlook study in January. That gives us a reading on where the industry is at, what are the challenges, how it performed in terms of employment, capital expenditure spending, sales, and other barometers.
"On the environmental sustainability front, we just offered a webinar for our members on use of plastics and the alternatives, and best practices on how some people are approaching it. It is in our knowledge center on our website for people to review. We'll also be weaving in a component on that at our Caribbean Hospitality Industry Exchange Forum (CHIEF)."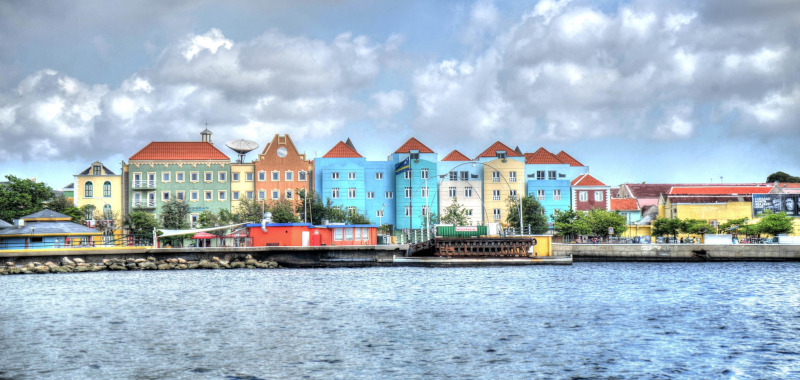 BVC: How will Caribbean Hotel & Tourism Association continue to be a viable voice in the future?
Comito: "The industry continues to be challenged, as to how high we can raise our rates before we start having an impact on arrivals and profitability. But we are in a good period. It's a reflection of the global economy but also a desire as more people discover the diversity of the Caribbean, the foods, the culture, and the incredible natural environment, and want to experience more of it. We play into that with our Tastes of the Caribbean event and our recently-added Caribbean 305 event. It's a celebration of our incredible culinary and libation offerings in the region, set up as a party in a village environment where people can come and taste over 50 Caribbean tapas items and a variety of drinks and enjoy the music. This year, it's hosted at the Mana Wynwood Convention Center in Miami. We also host CHIEF at that time – three great activities going on in South Florida in the 3rd week of June.
"We also hold a B2B event every January called Caribbean Travel Marketplace that attracts buyers from around the world – over 1000 attendees, this year. It's a great opportunity to showcase destinations and hotels and attractions throughout the region. Next January, it will be held in the Bahamas at the Baha Mar Resort.
"There's never really been a concerted sustained effort to market the Caribbean as a brand, so working with governments in the region and our public sector partner, the Caribbean Tourism Organization, we've been trying to see how we can market our product sustainably, together, to attract international tourists. We've had some great success, but in the first couple months following the hurricanes there was a contagion effect, and our arrivals data went down five percent throughout the entire region and that continued for about three months and had lingering impact into 2018. What that told us was that, in the minds of the travelling public, the Caribbean is a brand; that the hurricanes affected the entire Caribbean. So, in late 2018, we launched a digital/social marketing campaign: The Caribbean: The Rhythm Never Stops. And we're going through an exercise now to see if we can sustain that in a long-term way.
"There is dedicated and committed business leadership guiding our policy and directives as an association to showcase to the world the diversity and incredible beauty of the Caribbean, and  putting in financial resources through memberships and other initiatives to make that happen. It's the passion and commitment of the business leadership in this region, and some incredibly dedicated people on the public sector side, that makes it so special and exciting to be a part of CHTA."
AT A GLANCE
Who: Caribbean Hotel & Tourism Association (CHTA)
What: A federation of national hotel and tourism associations throughout the Caribbean basin
Where: HQ in Coral Gables, Florida
Website: www.caribbeanhotelandtourism.com