Karl H. Menzies Company Ltd.
Innovating to benefit Belize
Business View Caribbean interviews representatives of Karl H. Menzies Company Limited, for our focus on Best Practices in Belize Businesses
Karl H. Menzies Company Ltd., the lead provider of Beverages and Surface Solutions in Belize, has developed a long history of innovation since its founding in 1969 by Karl & Dorothy Menzies. This distinguished firm prides itself on carrying a diverse line of top-quality products and is now stretching out into the ever-evolving ecommerce territory.
Karl H. Menzies' former Beverage Division, recently revamped as 'Vivant', carries over 400 types of wines and spirits – supplying restaurants, bars, and hotels, as well as private connoisseurs across Belize. The second division, Surface Solutions, holds a portfolio ranging from House Paints to Industrial and Automotive Paints that are matched to true color. The extensive product catalog includes car care products, as well as abrasives and lubricants to make sure any surface is kept in top shape.
To continue its growth and diversification, Karl H. Menzies partnered with Socias Ltd to create BelizeON, the third division of the company. BelizeON is an online marketplace ecosystem, where vendors countrywide can list their products and services virtually to reach a wider Belizean audience.
Business View Caribbean spoke with Socias Ltd. representatives – Yanik Flowers, Marketing Manager and Sonia Ceballos, Co-Founder and Managing Socia – about the exciting partnership between Socias and Karl H. Menzies, and the enormous benefits that BelizeON offers for the Belizean people.
BVC: How would you describe what makes Karl H. Menzies so successful?
Ceballos: "Karl H. Menzies has reinvented several times in its 52 years, and although it is still a family company, it has been moving into selling different products and seen constant disruption and innovation there. I don't think they've had a challenge as big as COVID-19 before but the reason it is still so strong 52 years later is the dynamism and willingness to change. Where they are open to change and to bringing young people into the company. Seeing all the transformation that has happened is amazing, especially among family companies that are more traditional."
Flowers: "Karl H. Menzies distributes throughout the country of Belize from the same location it has been at since the beginning. Walking into the building is like getting a history lesson, in itself. Both our Surface Solutions and our Beverage division are located in the same building. Our corporate offices are above and we also have a warehouse where all the distribution and dispatching happens. That's where the really hard work gets done.
"Our onsite showrooms are available for all our products. The company is very retail-oriented, so consumers are able to walk in, view products, and purchase. We handle our deliveries and fleet management, ourselves. We have a delivery team, a dispatch team, and we've used that innovation during COVID to really move into this new age."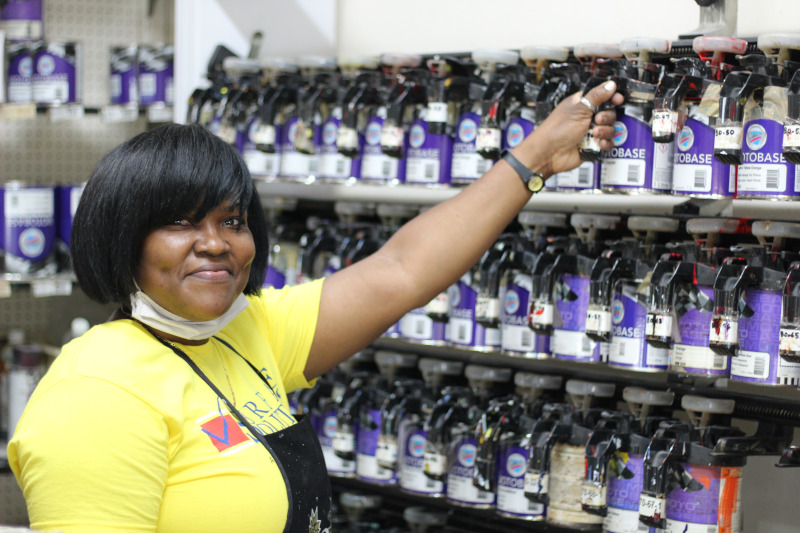 BVC: When did the concept of going digital come about?
Flowers: "Before the pandemic started, Karl H. Menzies were really focusing on finding ways to innovate their operations and get their products in a digital platform. That was the dream and the plan, to have a way to let consumers experience our products, and these brands that we're so proud of, in a digital arena.
"We sit here with all the expertise earned over the past five decades and understanding logistics, our warehouse, our retail, our showroom. Then, we partnered with Socias Ltd. that represents expertise in digital transformation. Together, we were able to create this digital platform, this digital ecosystem, called BelizeON, where now Belizians can have access to anything, anytime, anywhere. That's the BelizeON motto. Now we find ourselves, two years later, helping a vast majority of vendors innovate their products from remote villages in each corner of Belize, where people might not have even had access to take a picture of their products and put it online, before. We're creating this space for these vendors to position themselves properly online.
"BelizeON has really been this opportunity that was born out of a challenge and soared beyond anything we could have imagined. We just celebrated our 5,000th order in October. When we started BelizeON, we had about five steadfast vendors and today we're treading strong with over 100 local vendors selling hundreds of products."
BVC: Can you elaborate on what makes BelizeON such a game-changer?
Flowers: "BelizeON is an ecommerce site that's core mission is focused on bringing Belizean businesses together. I can attest that the journey has been a learning lesson, being the first in the business, especially in Belize where the culture is sometimes a little more traditional. It's been a process of introducing and teaching consumers about online shopping done locally.
"We want to build this ecosystem that started with ecommerce and has transitioned into doing a door-to-door, drop-box service. We also created instant top-up where consumers can go online and top up their phone credit. We're moving into exciting different spaces like a food delivery app and even venturing off into how we can become digital players in the tourism space as well. The ecosystem is very busy and that definitely keeps all of us busy."
Ceballos: "It's a fantastic combination of an experienced company like Karl H. Menzies with all the background in logistics and distribution and knowing Belize as a country, and then combining that with a  new entrepreneurial company called Socias that specializes in technology. The two together resulted in the creation of a new online channel to become a complete ecosystem. BelizeON is a social responsibility and a way for us to help Belize and also – because the country is so small – it tries to optimize the resources and the services that we can do for more people. If you have to send transportation to the south part of the country where access is difficult and more expensive, then we can combine products from different people in one shipment and it becomes cheaper and more efficient. This ecosystem is focused on being a connector so everyone can benefit."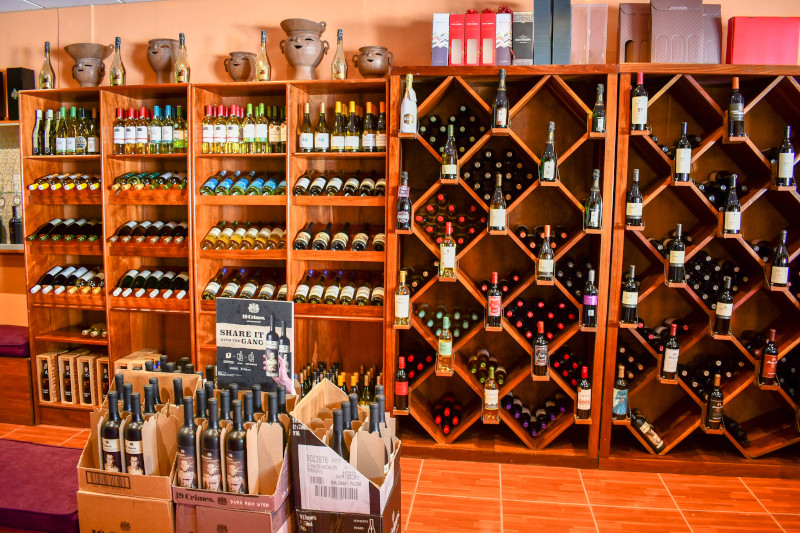 BVC: What other possibilities are you envisioning in the digital space?
Flowers: "We see what it can do for young entrepreneurs wanting to just find a way to start. That's what's important to us. It really represents this movement in our Belizean society, where sometimes we're playing catch up to the rest of the world. We wanted to position ourselves to innovate for Belize and set the stage as an example for other Caribbean markets. So we're very excited."
Ceballos: "BelizeON  has around 13 members from Karl H. Menzies for logistics and then Socias put in a group of five internal resources, such as account managers, and we have the seven-member technical development team in Salvador in the development of different applications on the digital side. We're also working right now in trying to do a similar ecosystem for restaurants. Not necessarily for delivery, but rather a digital management system for ordering. So they can focus on the cooking and leave all the other headaches to us."
Flowers: "Hotels and resorts have always been a big channel of ours, so when tourism picks up that will be a positive impact on our growth. We are hoping to use BelizeON to be fully prepared to tackle that as well."
Ceballos: "With regard to the hospitality industry, that's one of the good things that the ecommerce platform is bringing in now. Because we also carry cleaning products and COVID-19 protective supplies. So customers can place combined orders with Karl H. Menzies and other vendors. We even have a wholesale model in the platform, where every vendor can decide if they want a specific discount, credit to their account, all that is available on the system."
BVC: What do you foresee for the future of the business?
Ceballos: "Karl H. Menzies has also been evolving from a branding perspective, keeping the same themes but they did a lot of changes into what type of brands they represent. We import the majority of products, so the main challenge during the pandemic, which continues, is delays with the supply chain. We still struggle with that, not only with availability but with pricing and shipping costs. With the tourism recovery, the company has positioned alternative brands, as well as the regular ones, that are all part of the new portfolio. It is in our scope to bring these Belizean products and producers into the Caribbean and U.S. export markets."
Flowers: "Three years from now, we'll want to be in a position on the Karl H. Menzies side and the Beverage division and the Paints side that we're able to offer even more popular brands for the leisure market. That has always been the core, to offer these brands that Belizeans want. With our partnership with Socias and BelizeON, it's possible to bring these brands to a new level using the platform, and building the ecosystem so we can grow across the board."
AT A GLANCE
Karl H. Menzies Company Limited
What: An innovative distributor of wines and spirits, paints, and coatings
Where: Belize City, Belize
Website: www.karlmenzies.com