30 minutes with the director of the Cayman Islands Department of Tourism.
BUSINESS VIEW: What was the reason that this position was one that you wanted to go after and what is your day-to-day role?
ROSA HARRIS: I spent the last 14 years of full-time employment in tourism, mainly hotels and the Department of Tourism. The first seven years were with Hyatt hotels, and the last eight have been with the Cayman Islands Department of Tourism. The lion's share of my time in the department was spent in marketing and promotions, and the latter part, prior to my appointment as director of tourism, I spent leading the product development unit. That included national training, tourism scholarships and education, tourism enhancements through our hotel licensing, and also our product development initiative, so, new projects coming online. My history in tourism is quite diverse and it's been quite an exciting career so far. When the position of director of the department of tourism opened, it seemed like a natural fit for me to apply for the post.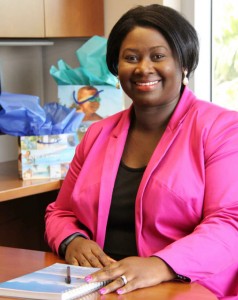 BV: How much different is your role now than to what it had been in previous points during those eight years? Are you overseeing drastically more different things now or is it kind of a bit of a natural evolution?
HARRIS: I've just got out of a finance meeting with my team and what is certainly very clear to me is that my overall experience with the department very much prepared me for the leadership role. I have a very good understanding of the overall aims and objectives of the department and how to support and guide the management team, as well as the deliverable carried out in the field. I would say that being very much involved in marketing and product has helped me to get a bird's eye view in leading the strategic initiatives and cultivating partnerships with our industry, as well as media and the travel trade, to benefit the Cayman Islands' economy through tourism.
BV: So it wasn't a gigantic leap or learning curve when you got started, you pretty much had familiarity with all of the various elements of the operation?
HARRIS: In terms of the global team, I have an excellent understanding of all of the markets that serve the destination. I've also had very close working relationships with our country managers who report into our head office here in Grand Cayman. It wasn't a quantum leap – and it certainly has been a smooth transition. What is very exciting about being the director of tourism today is that we have two major re-development projects on the horizon. The Department of Tourism is in a support role for a cruise-berthing initiative, in re-developing our port. We also have a project called the George Town Revitalization Project that ties in with the cruise-berthing project to enhance commerce in the capital city. Our airports in Grand Cayman and Cayman Brac will go under construction this year to expand the capacity, and that certainly will support our industry in welcoming more guests. We ended 2014 almost 11 percent up over 2013, and the Cayman Islands has experienced significant growth overall in cruise and air arrivals.
BV: What do you attribute that to? Were you expecting that kind of number and what do you think led to such a nice spike?
HARRIS: The Cayman Islands as a vacation destination certainly had been trending very strongly all year in terms of visitor arrival statistics. At one point, we were up 12 percent consistently and I would say very strong creative marketing initiatives were behind the increase. Our global team was challenged to host in-market activations that were creative, engaging and memorable. I would say we remained top of mind with our target audience, which led to the success. In addition, very good partnerships with the hoteliers and accommodations properties in the Cayman Islands led to the success with very attractive travel packages. Our visitation in support of tourism traffic has a very high return visitor rate; people just fall in love with the Cayman Islands once they have visited. This is attributed to having a very positive and pleasant service while on vacation and truly experiencing Caymankind.
BV: You mentioned staying in front of the target audience in those markets – where is the bulk of your visitors coming from? Is the UK your biggest market? Is the U.S.? Is it somewhere else?
HARRIS: Due to our close proximity to the United States, the majority of our airlift originates in the U.S. and it accounts for 80 percent of our visitation. Canada is second to that, followed by UK/Europe. And certainly what plays a role in that is how easy it is to get to the destination. But we've found that there's certainly interest from Latin America. We're exploring opportunities in Brazil and Argentina, and other areas of Latin America. And we're also looking at our legislation as it relates to Europeans and Asian travelers to ensure that we're able to diversify our visitor profile.
BV: Is there a typical visitor? Are you getting a lot of families? Are you getting a lot of high affluent couples? What are you normally seeing?
HARRIS: It's seasonal. In high season, you'll see very affluent couples traveling. In the summer, it's traditionally families and that's when we give the best deals in terms of vacation packages. In the fall, again, it's skewed back to couples traveling, so dual income, no kids; you'll see a lot of travel there. We also see groups also traveling together – friends – we call this travel behavior "togethering." They may not necessarily be family, but they're traveling as a group. It's definitely very distinctly seasonal. We embrace the family market because of the variety of activities available in the Cayman Islands. Our waters are beautiful and crystal clear. A lot of the locations offer very shallow water, so it's very safe for kids to play on the water's edge, while parents are also sunbathing and enjoying the beach. Really and truly there's a mix, but again distinct seasons for our visitor profiles, in terms of household income or the dynamic of travel, whether that be multi-generational family, or couples.
L: Talk about your biggest challenges. You mentioned the upgrades/development projects that you all are involved in, or an audience to. What are some of the main needs of the islands – what do the Cayman Islands need to maintain their spot and even boost traffic moving forward?
HARRIS: In the short term, our main concern is the visitor experience. We are at capacity and quite frankly, we've exceeded the capacity of Owen Roberts International Airport in Grand Cayman. At every touch point we have to be very much over-communicative to our visitor to ensure they know where they're going in terms of queues and entry-exit processing. This means the Cayman Islands must continue to focus on customer service to ensure that lines are managed, staffing is adequate at various touch points like customs and immigration, porters, taxi dispatchers and even the supply of public transportation vehicles to ensure that we are able to fully handle the visitor arrival traffic. I'm the chairman of the Public Transportation Board and a very major decision that was made last year was to open the supply. The supply had been frozen since 2006, where we were experiencing an over-supply, and 2006 was one of the highest recorded years for cruise visitors. Since then, 2014 positioned itself as a great opportunity to increase employment and entrepreneurship in the form of tour operators and taxi drivers. The Public Transportation Board was able to open the supply to feed the demand at the airport, the cruise port and overall for visitors getting around the island, enjoying entertainment at night. Certainly the visitation was felt in all sectors of tourism and we've been assessing the visitor cycle to deliver on a positive experience.
BV: Obviously, the customers that you're dealing with have many options available to them for vacationing, how much competition is there between the Caymans and other destinations in the Caribbean and elsewhere? What's it like? Is it a friendly competition? Is it an intense competition? How would you describe it?
HARRIS: I think it depends on what the visitor is looking for. We like to say that in the Cayman Islands, you can create your own experience. If you want a quiet vacation, you can have that. We have three islands. There's Cayman Brac and Little Cayman, where you may opt for a quiet vacation or a dive vacation. There's fantastic diving in the sister islands and other ways to have a very activity driven vacation. The Cayman Islands plays on our strengths. We are able to convey what you can do in the Cayman Islands. We understand that our neighbors offer the same warm weather and beautiful beaches, but we like to be able to say that this is how we do it in the Cayman Islands, and we do it with the charm, warmth and the friendliness of our people.
BV: Do the traffic numbers indicate that has resonated to the extent that you wanted it to? Has it been a good message to drive in?
HARRIS: Certainly we've had a few accolades. We were voted in 2012 as the world's friendliest nation by Forbes magazine. Last year, we were voted best Caribbean destination by Caribbean Journal. We have a number of awards for our exceptional scuba diving, several media outlets called Seven Mile Beach the best beach. I think, overall, when you think of Cayman Islands, you think of quality, you think of the many things to do and you think of a welcoming community that you can be a part of.
BV: Talk about the future. You've got a good thing going. You've got numbers in your favor. What sorts of objectives do you have over the next couple of years?
HARRIS: The Cayman Islands aim to be an engaging destination, a leader in marketing. We know that we have a quality product. We are one of the few destinations that actually monitor our hotel accommodations. We have a licensing structure, where all of our accommodations are inspected yearly, and I think that is a competitive edge. We are able to monitor, manage and know that there is a standard of quality that is presented to our visitors. We will also continue to garner the feedback from our visitors. Whatever they love about the Cayman Islands, we want to hear that. But we also want to know about the things we need to work on. That feedback loop is extremely important to deliver the right product, the right experience for our visitors. And, in terms of the future, I believe that the two major infrastructure projects with the airport and cruise berthing will certainly position the Cayman Islands for greatness. In the interim, with all projects, we have to be sensitive to the impact of those initiatives, and that is certainly our short and medium-term goals. We have a lot of interest from developers and we gauge getting the right product mix. When the Cayman Islands hosts investors that approach and express an interest to develop here in the Cayman Islands, we want to be at the table to direct the conversation, so that it benefits the type of destination that we are. As a destination we want to be involved and support all of our partners and to deliver on the best Cayman Islands experience a visitor can have.