Trowel Plastics Barbados Limited
Committed to excellence
Business View Caribbean interviews Waldo Clarke, Managing Director of Trowel Plastics Barbados, for our focus on Best Practices in Construction
Trowel Plastics Barbados Limited (TPBL) takes great pride in its long legacy of adorning thousands of walls of residential and commercial properties across the island of Barbados with its signature coatings. The growth of the organization has seen the emergence of a host of decorative textured products and finishes, specially formulated to beautify and protect walls of all specifications. The renowned Trowel Plastic quality and standard of excellence is unsurpassed in the industry. Sourcing the very best raw materials and constituents, combined with a robust research and development capability, ensures continuous improvement and innovation of the Trowel Plastics manufacturing processes and products.
Trowel Plastics Barbados Limited (TPBL) is the pioneer and leading producer of textured architectural coatings in the Caribbean. The company was established in 1966, and has continued to serve Barbados and the wider Caribbean, South & North America in the residential and commercial sectors. Over five decades, Trowel Plastics has completely modernized its operations though state-of-the-art automated tinting machines, large capacity dispensing, and automated filling systems to keep pace with increasing demand for its products. The company has continued to expand through the region, forming mutually beneficial relationships with its Caribbean partners. Today, TPBL products are distributed in Antigua, Grenada, Guyana, St. Lucia, St. Maarten, St. Vincent, Suriname, and Trinidad & Tobago.
The principal activities of Trowel Plastics Barbados Limited include: manufacturing of textured wall coatings, emulsion paints, roofing compounds, floor paints, glaze, water sealants, and related services for residential and commercial property maintenance. At the helm of the firm is Mr. H. Waldo Clarke, the Managing Director and Chairman of the Board.
He recounts, "The company was incorporated back in 1966 and went into full operations in 1967. Like most businesses, it has gone through peaks and valleys. They had a small complement of about 10 staff at the time of inception, inclusive of admin and production and sales. And that number grew substantially through the decades and we have now reverted to a complement of about 26. At our facility in Bagatelle, St. James parish, we do manufacturing and retail of the product SKUs. We also have a second independent location in St. George which does retail only. That was brought on about 18 months ago and is doing very well."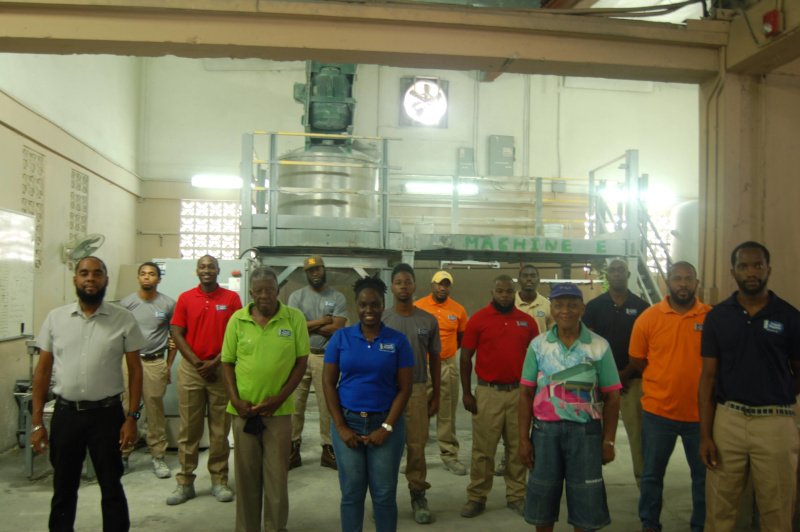 TPBL predominately produces textured architectural coatings, which come in five grade options. Starting with the finest, they are extra fine; smooth flex; 1 millimeter; 1.5 millimeter; and 3 millimeter. And they have another texture-based product called a roll-on. All these products have been used domestically as well as regionally. The company's distribution links are tiered between over-the-counter – people who come in to shop at the independent stores; distributors – all the major and minor hardware stores; and two mobile distributors. Clarke explains, "They are actually like a mobile store. So they come into the office, collect the goods, and do what's necessary without having a warehouse. Their warehouse is transient; it is their vehicle."
Over the years, the company has done business in about 95 percent of the English-speaking Caribbean. As far north as Jamaica, as far south as Guyana, and has trade relations going on with the countries between. "Our direction looking ahead is to flog that aspect of the business more," says Clarke, "so that exports give the thrust forward. The local market is going through a transition because the crippling of the tourism industry due to COVID makes things challenging. It needs more effort, more focus, diligence and discipline."
The company mission is to be internationally recognized for quality solutions in residential and commercial architectural finishes, and its vision is just as bold – for Trowel Plastics Barbados Limited to be a leader in quality innovative architectural finishes for residential and commercial markets in Barbados, the region, and the world. According to Clarke, "Innovation is one of the ticket items where we try to deploy resources, whether through mechanical means or just simply human creativity and ingenuity that we embrace. We have some employees that are very savvy mechanically and they are able to put their talents into masterminding processes in the plant. And streamlining the admin office."
TPBL is blessed to have a complement of multi-faceted staff, which speaks volumes for the personable approach that is inherent in the company culture. "We believe that serving the people by giving them what they want builds brand loyalty and appreciation," says Clarke. "Our forte is really manufacturing and I'm a firm believer in not compromising on spending the dollars. My father always said, "Do not compromise on your quality. Don't skimp on your raw materials and the constituents that make you." That is etched in my whole scope of management."
The company sources raw materials from a myriad of countries. The indigenous limestone comes from Barbados. That's the core product which is very strong and rich. Other materials arrive from the U.S., the U.K., and parts of South America. But they are all checked out by TPBL lab personnel to ensure they conform to the firm's high standards. At TPBL, they believe that in being a pioneer of a product, one has to stand by the reputation of supreme quality.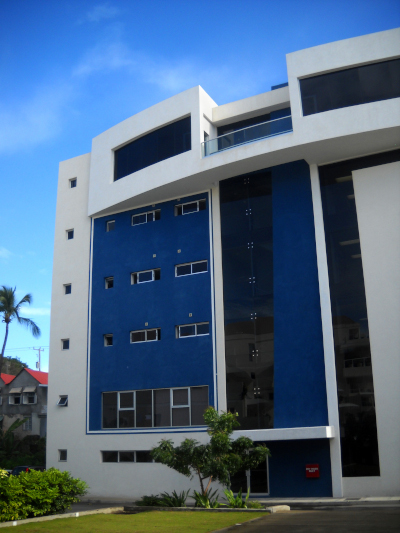 The process at the plant is actually not very complicated. The machinery is semi-automated because there is a human element required. The products, themselves, are all environmentally friendly, focused on water-based technology – solvent-based goods are not a part of the repertoire. It is the texture that makes up about 75 percent of the saleable products and the other 25 percent represents miscellaneous latex or emulsion based products, such as roofing compounds, floor paints, exterior and interior wall paints.
In America they only use a 'popcorn' texture on the ceilings and other texture on external walls but in the Caribbean, especially in Barbados, that texture is also used on the inside walls of the building. Speed of application is achieved with outstanding durability and occupancy within 24 hours. The great benefit of texture is that is covers masonry defects by camouflaging the presentation of flaws. Clarke explains, "It can be rolled on or sprayed on, but conventionally we use a trowel and a float. So the application usually requires two personnel – one to apply and the other to float. Floating achieves the design, which is a pattern of sorts; depending on the grade you use, it will be smoother or deeper in texture. The products are environmentally safe with close to zero VOCs."
Credit for the company's long-term success goes to a great many persons and Clarke wants to acknowledge them all. He shares, "I want to thank our distributors and all our loyal and faithful customers over the years. From the residential market, there is a whole slew of those persons. And the Barbadian community at large, which continues to give us good patronage. We answer to their call and we provide value for money. And we are friendly. Persons can call and hear a pleasant voice. You can still come in and have a good tour, a good feeling, a good interaction a good experience."
He also praises the firm's past employees, especially those who paved the way for the new set of staff they have. Clarke notes, "Although people come and go, they leave lasting impressions and a solid foundation for the existing staff to continue on. And our overseas distributors are also to be thanked for their service and continued patronage. We all are going through challenges, but we still are able to see some business coming from them. And we're delighted with that."
Looking to the future, the goal is to take the company to the next level where it becomes more energy self-sufficient. Many of the environmental and social protocols are already in place for TPBL to be a good stakeholder for all parties – from the employees, to the government, to the shareholders, to the patrons.
"I would like to see us spread our wings even more throughout the Caribbean and Africa and the U.S.," says Clarke. "To show the markets that we are an indigenous little company who's offering a unique product which is long-lasting and has been tried and tested. And the warranty is really testimony to our existence. I would like to have alliances with complementary, as well as vertically and horizontally integrated companies, but I really just want to heighten the awareness that we are small and quaint and we can deliver. At TPBL, we always stand by our quality policy: Get it right the first time, every time, and strive for continuous improvement."
AT A GLANCE
Trowel Plastics Barbados Limited (TPBL)
What: Pioneer and leading producer of textured architectural coatings in the Caribbean
Where: Headquarters in Bagatelle, St. James, Barbados
Website: www.trowelplastics.com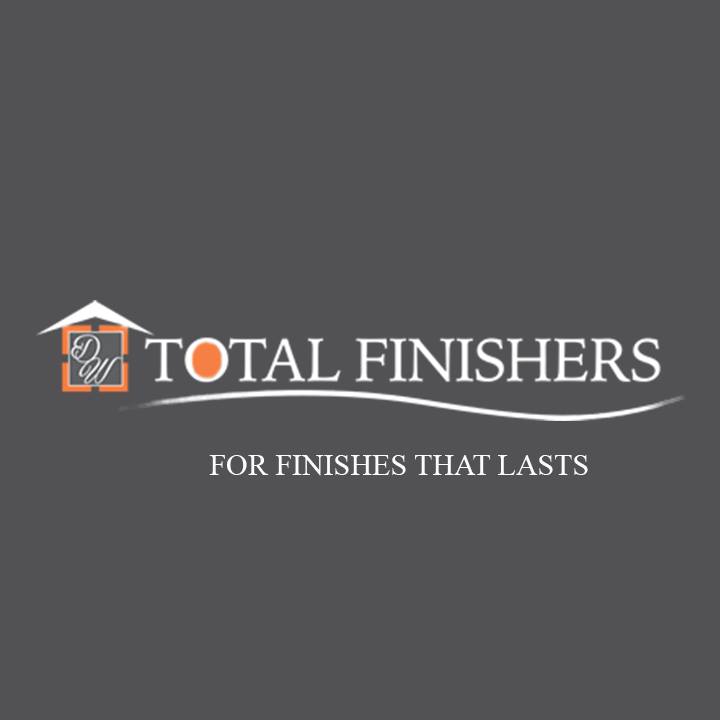 Darren Williams Total Finishers Ltd – www.totalfinishers.com

Finishes that last…
Total finishers is one of the top providers of luxurious textured and multi-colored wall and ceiling surfaces. Our mission is to be the leader in construction finishing touches in the Caribbean. This includes imported styles of wall finishes from all over the world, and innovative artistic creations from at home in Trinidad and Tobago. Our goal is to bring beautiful interior and exterior designs to every home, office and establishment in the country and the Caribbean, with professionalism and affordability.
Among the finishes we do best is Trowel Plastic – a decorative and protective textured wall coating that produces an outstanding finished wall surface, available in over 800 colors. The result is a beautiful yet natural finish you will love.
We know that beauty originates from the inside. So when it comes to interior design we provide color assessment and development when planning to satisfy our clients' needs for now and the future. For exteriors, we build an analysis color assessment during our consultancy through design services, customised paint manufacturing, and surface preparation.
The Total Finishers team brings over 40 years of industry experience to ensure your project is the best quality and a beautiful sight to behold.