Ernst & Young – Caribbean – Building a Better Working World
Business View Caribbean profiles Ernst & Young, a professional services and accounting firm, in St. Thomas, Barbados
Ernst & Young, now known simply as EY, is a multinational professional services firm headquartered in London, UK. It is one of the largest accounting firms in the world and, along with Deloitte LLP, PricewaterhouseCoopers, and KPMG, is considered one of the "Big Four." EY dates back to 1849 with the founding of Harding & Pullein in England. The current firm was formed by a merger of Ernst & Whinney and Arthur Young & Co. in 1989. EY has 231,000 employees working out of over 700 offices in 150 countries. Its combined global revenues were $29.6 billion for the fiscal year ending June 2016.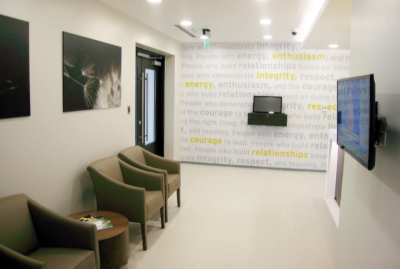 EY Caribbean is a pan-regional firm that serves clients across the countries that make up the CARICOM trading block. It was created in 2000 by its first Chairman, Peter Boos, and other Ernst & Young partners in the Caribbean. "Prior to that most of the accounting firms had individual partnerships in each of the locations," says Chris Sambrano, Transaction Advisory Services Managing Partner at EY Caribbean. "We were united at the top as a global organization, but we were owned locally and individually. And what Peter Boos' vision – and the other partners at the time – was to create a Caribbean partnership with several offices serving all clients across the region. In 2000, that was a visionary thing to do. We were the first of the big four to do that and, therefore, our niche was serving pan-regional and international clients across the CARICOM region."
Today, EY Caribbean is one partnership with 600 employees and offices in Trinidad, Jamaica, Barbados, Curaçao, Aruba, and St. Lucia. "The bedrock of the firm is assurance audit services," says Sambrano. "We are also the leading provider of tax services across the region. We also help clients with transactions support when they need to do mergers and acquisitions, or divest of their businesses; if they need to raise debt, if they need valuations, or raise funding to do those transactions. And then, we help clients with respect to things like cyber security, enterprise risk in general, or if they just need to re-design their processes to make them more efficient."
Sambrano believes that EY Caribbean distinguishes itself from the competition because of its regional structure. "When a regional client comes to us, we can seamlessly deliver their needs across the CARICOM region," he explains. "If we have a client who is looking to expand into other territories, our network and our organization allows us to bring clients together from across different territories. We have common economic interests and one set of management for the entire firm, as opposed to separate management in each practice. Having done it the best, and having done it deeply, we believe we don't have the boundaries that others may have."
Sambrano says that EY Caribbean's client base is predominantly made up of regional conglomerates and organizations – "large clients who operate across the region." Some of the industries EY serves include: Automotive & Transportation, Consumer Products & Retail, Financial Services (includes Wealth & Asset Management, Banking & Capital Markets, and Insurance), Health, Life Sciences (includes Biotechnology, Medical Technology, and Pharmaceutical), Media & Entertainment, Mining & Metals, Oil & Gas, Power & Utilities, Private Equity, Real Estate, Hospitality & Construction, Technology, and Telecommunications. "And we have a particular focus, obviously, on tourism – the large players in that space," he adds.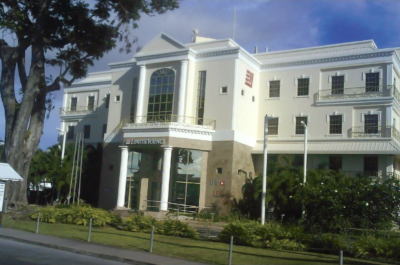 Another focus for EY Caribbean is the Public and Government sector. "Our governments in the region are facing the longest recession ever," he says. "So, there are a lot of challenges in the public sector. We see it as very important to provide services to support our governments, be it in the terms of creating more efficient government processes, or coming up with new funding structures to fund public/private infrastructure partnerships."
Over the coming years, Sambrano says that EY Caribbean will also work more closely with the SME sector – Small to Medium Enterprises – such as family businesses and small companies. "We're making investments in those businesses because we believe they will be the leaders of tomorrow," he states. "Particularly in the Caribbean, entrepreneurship is important. As the world changes, the Caribbean has to diversify and come up with new things." One of those new things is the growth of electronic services, both in government and the private sector. "Anything in terms of an electronic interface – e-government, e-services – we're going to have a greater proliferation of that, and, therefore, the whole concept of cyber security and securing information will become more prevalent."
In order to better serve its clients in an ever-changing business environment, Sambrano reports that EY Caribbean concentrates, continuously, on its own best practices, creating the "workplace of the future – in the way we collaborate, the way we organize, the way we access information. We've invested heavily in terms of training and preparing people, and we are seeking to bring first world standards into our organization in terms of how we operate and how we provide services to our clients," he states. "One of our missions at EY is 'building a better working world.' What that means to us is making sure that there's trust between business partners and between the public and private sectors. And we see ourselves as integral to that. It's an important underlying principle of our culture."
AT A GLANCE
WHO: Ernst & Young
WHAT:  A professional services and accounting firm
WHERE: St. Thomas, Barbados
WEBSITE: www.ey.com/bb/en/home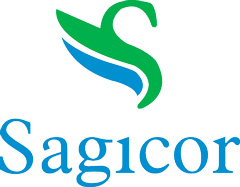 Sagicor Asset Management Inc. – Founded in 1840, Sagicor, the company name, means "wise judgment" and reflects the nature of the financial advice and services it offers. Sagicor now operates in 22 countries in the Caribbean, the USA, and Latin America. It offers a comprehensive range of financial solutions —  life, health and general insurance; investments; retirement and estate planning; home ownership; education savings; saving plans; money management; and more. –www.sagicor.com