Dachin Group of Companies
All the right moves
Business View Caribbean interviews David Chin, CEO of Dachin Group of Companies, for our focus on Best Practices in the Food & Beverage Industry
Some people, it seems, are born with business in their blood. People like David Chin, CEO of Dachin Group of Companies, who let intuition make the footprints that beat the path for others to follow. Born in Georgetown, Guyana, the man behind the Trinidad-based MovieTowne cinema chain aspired to be a franchise owner from an early age. "I'd always wanted to be my own boss," Chin recalls, thinking back on the '80s and the memories he keeps of his student years in Canada. His is one of those inspiring business success stories that not only spans different companies, but different cultures as well.
"I earned my business degree from the University of Western Ontario," he recounts. "Then I worked with Marwick, Mitchell & Co., which is now KPMG—an accounting firm on King Street in Toronto. I had an accounting background, but I never liked it. I'd pursued that career only because my father wanted me to do something like it. I knew that I wanted to own my own business somewhere in the future. I even explored what it would cost to buy a McDonald's—they weren't as big then as they are now—but it was still too expensive relative to what I had in my bank account."
Chin turned to selling ice cream at a local shopping centre to gain food franchise experience. "I tried everything," he admits. "In the end, I couldn't come up with the money, and my wife didn't like the cold, so we decided to migrate back to Trinidad."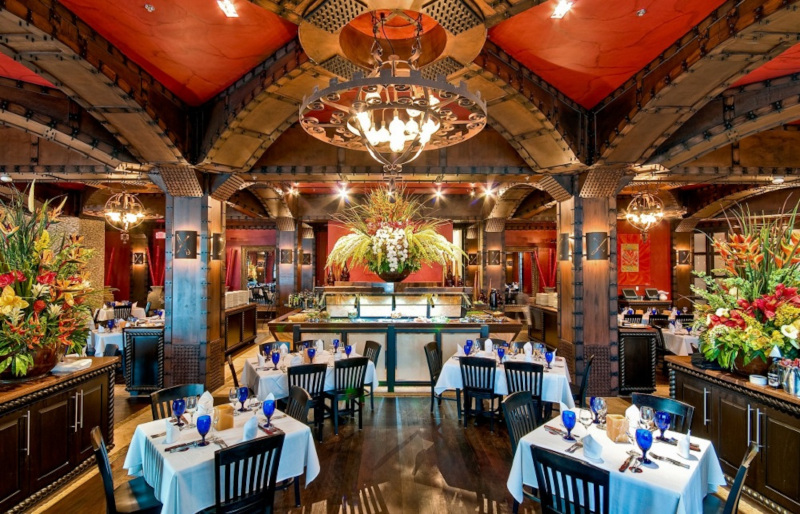 Then, as now, "Atari" was synonymous with "video game", and the golden years of arcade gaming saw video arcades becoming as ubiquitous as movie theaters. Chin was mesmerized by what he saw – "these asteroids on black and white screens." So he came back to Trinidad and decided to try his luck with an arcade. With the initial capital investment to buy four gaming machines, Chin launched the business that would soon earn him the enviable nickname of "Arcade King of Trinidad". "I started with Pac-Man and Centipede and Space Invaders," says Chin. "They did fantastically well. That was my first business – it was called Games World – and it led me to opening arcade stores throughout the island."
Chin eventually did one better: to prevent any potential competition, he introduced franchising opportunities using the well-aimed tagline "Have Fun Making Money!" He reports, "I sold about 20 stores and raised my first million dollars that way. That started my nest egg. I was about 34 years old and it elevated me to get involved in security."
Telecom Systems, the company Chin founded in 1982, pioneered security sales and services in Trinidad and Tobago. Today, it's one of the nation's largest and longest serving security firms, still considered to be among the leading security organizations in the twin-island republic. "The whole reason being that kids would break into my arcade machines and steal the tokens," Chin admits with a laugh. "I needed a security guard, so I developed a company around that idea."
Looking back at the defining moments of Chin's career, a clear pattern emerges: the problems he set out to solve had to be personal. In hindsight, it's easy to see that each of the companies now operating under the Dachin banner were, at the time of their incorporation, an extension of Chin's heart and his experiences. He loved the sport of horseracing, so he innovated an online lottery system that has since generated $2.6 billion for the island. While attending gaming conventions in Las Vegas, Chin was inspired by the neon lights, so he started his own electronic signage company back in Trinidad.
"I was first to bring outdoor digital billboards to Trinidad," Chin reveals. "This was back around 1998 – a company called Sign Tech. As it progressed, I'd seek out advertising to put on these boards, and I ended up in front of film exhibition companies asking, 'When there's a new movie, would you advertise it on my board?'"
And that's how Chin got bitten by the movie theater bug. "This was around the time of Titanic, and I was fascinated by the event of it," he recalls. "I knew I wanted to get involved in the industry. I did a lot of research between 1999 and 2001 and the journey became one of financing and technology. How do I get the money? How do I set up a cinema?" Chin eventually found "the right people" to connect with in Miami. He explains, "One thing led to the next. I was able to find friends and family members who were willing to invest. I was able to get the land and the location – it was a swamp that nobody wanted – and I made it into, I think, one of the finest Cineplex operations in the world." He jokes that if MovieTowne were entered in a worldwide beauty pageant, it would win.

"Barring some obstacles encountered in the last two years, with the pandemic and so on, we've done very well," says Chin. "I've now expanded into Guyana, which is where I was born. Beautiful mall, beautiful place. I've got the Hard Rock Café as my tenant. I have Starbucks wanting to come. I have our biggest supermarket chain, Massy. I'm putting together the ingredients to make that a destination."
Not wanting to gloss over the severity of the health crisis, Chin acknowledges that COVID-19 has not been kind to the film industry, nor to cinemas. "We've closed down almost a year," he says. "It's changed my perspective in terms of what needs to be done to get people in once the situation settles. We really could be quite limited because of issues with COVID and our U.S. distributors not releasing any titles. We also have to deal with technology, with Netflix – all these things we're taking into consideration when revising the way forward in 2022."
Chin admits he finds it hard to sleep with all the challenges facing our world but insists that he's on the path towards getting things back in line. He shares, "I'm trying to keep us going, to help get people back in touch and remove that fear of struggle. I have a lot of ideas and they just come like that. I test them myself. I talk to a lot of people. I ask a lot of questions. I research. And then, one day, I say: 'I love this, I think this could work.' The advantage I have is that I went to Canada, a first-world country. Then I came back to a second-world, developing country. I can see the gaps and the opportunities; what works in Canada and what could work here. Sometimes you have to adjust to the culture of the local fraternity. If you do things that aren't local, they won't come. They'll boycott. The people of Trinidad and Tobago are very patriotic."
Chin adds that he's trying to adapt his business model and expectations to meet the demands of a dynamically shifting industry. He notes, "I've reached out to some very experienced consultants. The business's identity is entertainment, but COVID is an anti-social disease, so that's the challenge. I still feel cinemas are going to make a comeback, but we needed a buffer for when things like this happen. Real estate can cover some of those losses, but you've got to act carefully with big capital investment items. I need to go public with the company, to expand on my restaurants and different concepts."
In the meantime, he's experimenting with a test kitchen, producing packaged, frozen food products being sold throughout the island and he's hired a consultant who used to work for Campbell's. The Dachin company currently sells frozen pizzas, macaroni and cheese, and they're graduating to more sophisticated products. While admitting he doesn't have much expertise in this area, Chin believes there is a lot of potential and knows this is a valuable platform. He's also looking at diversifying with local partners to package Trinidadian favorites like callaloo for distribution to other parts of the world.
All in all, it's an eclectic list of projects, but there's one philosophy guiding Chin's business moves these days: "Everything is about the grandchildren." He explains, "A lot of my directors are in their seventies. We're very much in the world as grandfathers. We're actually setting up a park here next to us where I have a little space. We're building it out as a Dinopark – sort of a themed amusement park with moving dinosaurs. You know, kids love dinosaurs. That's my next passion project."
AT A GLANCE
Dachin Group of Companies
What: Diverse businesses in the entertainment, security, real estate, food & beverage sectors
Where: Port of Spain, Trinidad
Website: www.movietowne.com