Jamaica Stock Exchange
the leading exchange for an economy on the rise
As the leading stock exchange in the region, the Jamaican Stock exchange sets the financial pace
The Jamaica Stock Exchange (JSE), established in 1968 and located in Kingston, Jamaica, is the principal securities exchange of Jamaica and one of the largest in the Caribbean region.
The JSE offers a fully electronic, efficient, secure market for trading securities of all types, including equities, debt instruments, and investment funds.
Regulated by the Financial Services Commission of Jamaica, it operates under the oversight of the Bank of Jamaica, the country's central bank.
The JSE has ranked as one of the top-performing stock markets in the world severally, most recently in 2018. Central to this performance has been its focus on continuous innovation, an aspect that has seen it launch several large-scale projects year after year.
Dr. Marlene Street-Forrest is the Managing Director of the Jamaica Stock Exchange (JSE) and Director of both its subsidiaries. She recently spoke with Business View Magazine on how the JSE operates, its current offerings, and what projects are in store for 2023.
Business View Magazine: Thank you for speaking with us, Dr. Street-Forrest. Let's kick off with the fundamentals. Could you provide an overview of the Jamaica Stock Exchange and its subsidiaries?
Dr. Street-Forrest: It's always a pleasure to speak with you. The JSE comprises the main, junior, US-denominated, and bond markets. Our indices include Combined Indices, Composite Indices, Select Indices, Financial Index Markets, Distribution Index, Junior Market Index, Cross Listed Index, and US Dollar Index. We have a combined market capitalization of $1.3 trillion and 101 listed companies representing over 145 securities.
The Jamaica Stock Exchange Group's subsidiaries and sub-subsidiaries include the Jamaica Stock Exchange, the Jamaica Central Securities Depository, and the Jamaica Central Securities Trustee Services Ltd. Aside from these subsidiaries serving the mainstream market, we have the Jamaica Social Stock Exchange serving the social sector of the market.
All these subsidiaries cater to the listing of securities, the transactions over an electronic trading platform, and the various other technology-driven software that we use to provide services for our clients (member dealers) and their clients (investors), besides issuers who offer the securities.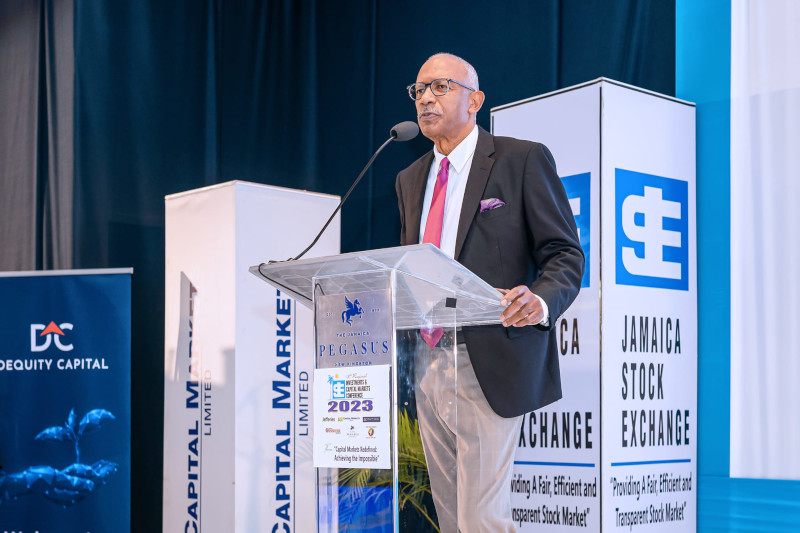 Business View Magazine: What are some highlights of the requirements companies must fulfill to be listed on the JSE?
Dr. Street-Forrest: Companies intending to list on the exchange need to prove they have robust corporate governance. To ascertain this, we'll look at the board composition regarding independence and mix and their audit and remuneration committees. They must also demonstrate that they uphold core corporate governance practices and offer at least 20% of shareholdings to the public.
Alongside these requirements for the main market, other conditions apply to the junior market, like having audited financial statements for at least five years. Companies can list on the JSE via a prospectus issue (IPO) or introduction. Besides these requirements, all companies must demonstrate the ability to provide post-listing updates to the market.
Business View Magazine: Your listings have grown significantly over the last two years. Could you tell us how this has changed your listing composition?
Dr. Street-Forrest: We have had many listings on the junior and main markets. In addition, we recently introduced a private market, where we currently have three companies representing fourteen security listings on the private market.
Business View Magazine: How is the private market different from the other markets the JSE offers?
Dr. Street-Forrest: The private market allows companies to list exempt distribution securities to the market. It is an accredited investor market catering only to accredited investors who understand the various risks of these types of bonds.
Securities listed on the private market require approval from the Financial Services Commission, allowing them to raise funds via bonds or other placements in the market. We introduced the private market primarily to provide liquidity for accredited investors interested in trading in these securities.
Business View Magazine: How many companies listed on the JSE are Jamaican? Could you provide a breakdown of where the companies listed on the JSE originate from?
Dr. Street-Forrest: Most of the companies listed on the JSE are primarily Jamaican-based, but we have companies from outside of Jamaica, including Canada, Barbados, and Trinidad.
Business View Magazine: Let's talk about performance. If you could place the JSE on a list of all the stock exchanges worldwide, where does it place?
Dr. Street-Forrest: The JSE operates on a global level. Looking at our overall market performance, we generally perform in the top ten most years. For example, although our main market was down in 2022, the junior and our US-denominated markets had double-digit trends of 16% year-over-year growth.
Business View Magazine: The Covid pandemic affected most economic sectors, including financial markets. One of these effects has been the inflationary climate in the US, with the Federal Reserve incrementally increasing the overnight rate. How has this inflationary climate affected the JSE's overall business?
Dr. Street-Forrest: Jamaica is currently grappling with imported inflation from North America alongside domestic inflation. Generally speaking, we are battling inflation through policies by the central bank.
Some of these policies, like an interest rate increase, have impacted the stock market because investors will always flee to a safe haven looking for short-term wins.
These inflationary effects impact every market, not only in Jamaica. Nevertheless, our surveys indicate business and consumer confidence are up as markets rebound post-pandemic.
Confidence is especially crucial because it propels businesses to want to come to the market to raise capital, which has the knock-on effect of attracting investors interested in getting back into the market.
We are optimistic these effects will trigger more activity in the market because investors holding positions is not the best position for markets. We want to see a conversion of holding positions to active market participation, which will buoy the Jamaica Stock Exchange.
Business View Magazine: It's impressive to see how resilient the JSE is despite these inflationary pressures. At this point, can you highlight some of the key partners you work with that ensure the smooth running of the stock exchange?
Dr. Marlene Street-Forrest: One factor behind our resilience is the systems we operate. One of our critical systems is the Nasdaq trading platform and matching engine. We have had the complete support of that company throughout the pandemic.
We also have Jamaica's government working to ensure an economic base to support the JSE. Our recovery in Jamaica has been enviable compared to several regional and global countries.
Another critical partner of the JSE is the Financial Services Commission, which ensures continued transparency in the marketplace, underpinning investors' confidence in investing in the stock market.
I'd also like to mention our own regulatory and market oversight division that has kept pace with all the necessary regulations alongside our data privacy and cybersecurity partners, who continue to support the JSE as we look at more ways to utilize technology to drive growth.
Most importantly, I'd like to recognize the brokers and listed companies, both of whom, despite the pandemic, have weathered the storm and continue to bring value to the stock exchange.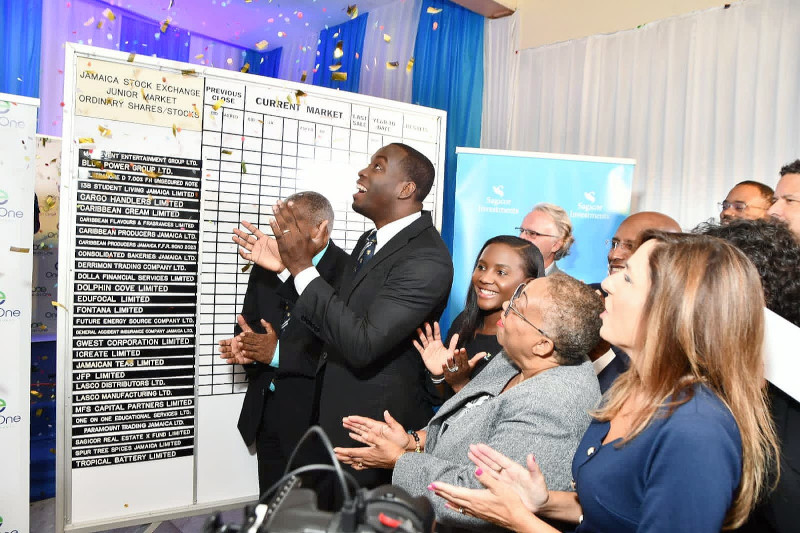 Business View Magazine: As we wrap up our conversation, we're entering a new calendar year. Can you give us any new or planned initiatives that you're looking at and the JSE's blueprint for 2023?
Dr. Marlene Street-Forrest: Let me start by highlighting some of the things we accomplished in 2022.
First, we launched the Caribbean Business Exchange, a television station intended to communicate more with all our stakeholders and which is available on Channel 28 for Digicel and Flow 143.
We also launched direct market access and upgraded our website and online trading platform.
We also launched a new customer service platform that digitizes most of our information and gives clients direct access, so they don't have to contact us. They can go online and get all the information they need.
In 2023, we will continue expanding direct market access by launching a platform for trading government and green bonds.
Finally, we will launch a short-selling facility and a digital asset platform.
We plan to roll out these initiatives throughout the year, kicking off with our annual regional conference, the 18th Annual JSE Investments and Capital Markets Conference, held from January 24th to 26th.
All these initiatives will continue enhancing the JSE's market resilience by making it one of the most innovative and reliable markets globally.
AT A GLANCE
Jamaican Stock Exchange
What: The region's leading financial services exchange
Where: Kingston, Jamaica
Website: https://www.jamstockex.com/