The Nevis Air & Sea Ports Authority
Keeping things flying and sailing along smoothly
Business View Caribbean profiles The Nevis Air & Sea Ports Authority, a statutory body responsible for the ownership and operation of the island's ports.
The Nevis Air & Sea Ports Authority (NASPA) was established by the Nevis Air and Sea Ports Authority Act of 1995 with port operations beginning in November 1997. The Nevis Air & Sea Ports Authority is charged with the responsibility of ownership and operation of the island's designated Air and Sea Ports. According to General Manager, Oral Brandy, NASPA exists in order to provide "an effective and efficient way of importing and exporting goods and moving people into and from Nevis," which is a 36 square-mile island of the Federation of St. Kitts and Nevis, located in the Leeward Islands chain of the Lesser Antilles.
NASPA oversees operations at the island's only airport, the Vance W. Amory International Airport and three seaports: Long Point Port for cargo, Charlestown Port for passengers, ferries, cruise ships, yachts, and other private watercraft, and Newcastle Port, which is located on the northern side of the island and is mainly favored by native fishermen. Newcastle Port's pier is very much underutilized due to its state of disrepair, although the port does provide an ideal shelter during the hurricane season for boats from other parts of the island seeking to escape severe storms.
The Vance W. Amory Airport serves the needs of commercial carriers such as LIAT, WINAIR, Coastal Air, Air Sunshine, Seaborne Airlines, Fly Montserrat, and Tradewind Aviation; and cargo operators DHL and FEDEX. It also caters to corporate jets and private planes. The airport was previously known as Bambooshay Airport, then Newcastle Airport. It was renamed in 2002, after the Premier of Nevis, Vance Amory, following the completion of a new, more modern terminal, a new control tower, and an extension to the runway. In addition, Stephen Hanley, Nevis' Airport Manager, says that over the last several years, NASPA has expanded its sale of fuel to aircraft at the Airport. "And that has really improved our ability to serve the travelling public – especially the corporate and general aviation," he states.
Future plans at the Airport include another runway extension and other modifications. "Right now, our runway length is 4,006 feet," Hanley says, "which is marginal for some of the jets and too small for some of the larger jets. So, that's an area that we need to work on in terms of the runway length, parking facilities, and other ancillary services that are provided." Funding for these upgrades is expected to come from loans from international lending agencies.
Regarding Nevis' sea ports, Brandy explains that The Nevis Air & Sea Ports Authority recently extended a tender pier at the Charlestown Port where the cruise ships and ferries come in. "The cruise ships normally anchor at sea as opposed to coming into the dock," he says. "We have extended the tender pier so that more than one cruise ship can have a tender at one time. (A tender is a small boat that ferries guests between the larger cruise ships and the dock, itself.) That was done a few months ago. We are also looking to have a fuel bunker at the Long Point Cargo and Charlestown Ports because we feel there is a demand for fuel for yachts and other vessels. It's an area that the country is giving much more attention because we think yachting is a growing industry."
Just like the rest of the world, and especially the Caribbean region, Nevis was significantly affected by the recent Great Recession, but Brandy states happily that the island nation is now recovering and is "on the 'up' with regard to the economy. As a matter of fact," he says, "we have had growth in 2014 of 3.68 percent, and another 3.17 percent in 2015. And the forecast for 2016 and '17 seem to make it steady. So we have been on the rebound."
He also reports that the island's ferry operations are both viable and busy; there are several ferries owned by three private companies that make scheduled trips between Nevis and St. Kitts. "The two islands are just a few miles apart," he remarks. "It takes about 45 minutes from one port in Nevis to the other port in St. Kitts. In 2014, we had 240,000 passengers travelling between the islands; in 2015 – 267,000. And so there is some growth in terms of the movement of passengers mainly due to the many Nevisians who now work in St. Kitts and vice versa."
Looking ahead, Brandy says that NASPA is considering becoming a transshipment hub for goods throughout the region. "We are ideally located for transshipment," he avers. "We have islands around us like St. Martin, Antigua, Montserrat, and the Dutch Islands like St. Barts and Sint Eustatius. And we believe that where we are located, transshipment could be a viable operation. It must be said that transshipment was done from Long Point Port in the past by one of the major shipping lines. We will have to upgrade and do some dredging, but we have the storage space – that is one of the advantages. We are a couple of miles from the city and we have much room for expansion. With the land space, we can do so much more. We have travelled to many places and have seen other ports that do not have room for expansion and so we are quite happy that we are in an area with such an ability to expand." Brandy adds that The Nevis Air & Sea Ports Authority is also considering the creation of a boat yard at the Long Point facility.
As The Nevis Air & Sea Ports Authority considers its options for future growth, Brandy points to some past successes. "There is a regional organization called the Port Management Association of the Caribbean and each year they have an Annual General Meeting," he says. "And they look at all the different ports and see their performance over the most recent year. In 2005, we were nominated and elected as the most improved port in the region with regard to efficiency. And that means something to us." This year, he says that Nevis will host the meeting giving the Port an opportunity to showcase the island and host over sixty top Port executives from the region and beyond. The executives will discuss relevant and current Port issues.
On a small Caribbean island with a mere 12,000 souls, the Nevis Air and Sea Port Authority is certainly keeping things flying and sailing along smoothly.
Check out this handpicked feature on The Port Authority of Antigua and Barbuda.
AT A GLANCE
WHO: The Nevis Air & Sea Ports Authority
WHAT: A statutory body responsible for the ownership and operation of the island's ports
WHERE: Charlestown, Saint Kitts and Nevis
WEBSITE: www.nevisports.com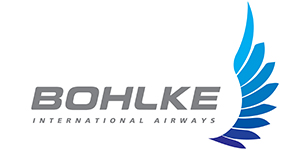 Bohlke International Airways – Bohlke International Airways was established in 1959 by Bill Bohlke Sr., who left Spring Valley, New York, and landed on the beautiful island of St. Croix with the dream of starting an airline in the Caribbean. Over the years, Bill Sr. was involved in the commuter airline business, air cargo, and maintenance services. His son, Bill Bohlke Jr., soon followed in his father's footsteps and came to the island when he was sixteen to help his father in his aviation endeavors and build their family business.
When Bill Jr. married Ruth Ann Wolfferts ("Tuddy") in 1966, the couple worked well together, further expanding the family aviation business through many exciting stages – "Virgin Islands Airways" and "Eastern Caribbean Air" – until 1984, when Bohlke International Airways was officially formed.
Today Bohlke International Airways is an award-winning FBO and charter operator. Bill and Tuddy's son, William Richard (Billy), runs the day-to-day operations, with his parents still playing an active and integral part in the business.
Bohlke International Airways is 100 percent family-owned and operated from the ground up. In this sense, Bohlke International Airways embraces the word "family" in its true Caribbean meaning – a warm and friendly community of people who are united in their desire to support each other, to serve, and to excel. – www.bohlke.com