Autobusbedrijf Curaçao
Looking to cooperate
Business View Caribbean interviews John Cijntje, General Director of Autobusbedrijf Curaçao, as part of our focus on best business practices in transportation.
Autobusbedrijf  Curaçao N.V. (ABC Busbedrijf or ABC) is a public transportation company founded in 1943, by the former Central Government to improve service on the Caribbean island. Only two cities were served at the outset, Punda and Otrabanda, and there was just one route and 20 employees. ABC has grown to employ 145 people and serves 21 daily routes, today.
In 1972, the Central Government passed ABC on to the Territory of Curaçao, which has managed the company since then. Autobusbedrijf is a department of the Territory's Ministry of Traffic, Transportation and Urban Planning, and the company is responsible for the implementation and management of public transportation on the island.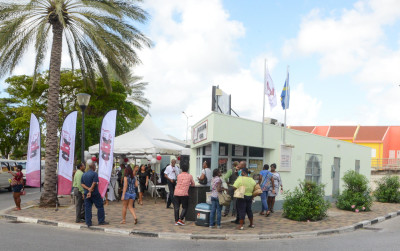 John Cijntje, ABC's General Director, says the company is in the midst of a transitional period after implementing a number of upgrades over the last few years, with hopes of bringing Curacao's many small bus companies under its umbrella as part of a public transportation cooperative.
"I have been the company director since May 1, 2016 and from that moment on we have made a lot of changes," explains Cijntje. "It's a transformation because, internally, we made a lot shifts in process redesign to try and better the service we are providing to the public. One of our policies has been to automate important processes. That is a very important aspect of the transformation because we have a basic business strategy and that strategy is to come to a new business model."
That "new business model" reflects the fact Autobusbedrijf is not the only player in Curacao's public transportation market. "We have here on the island 350 to 400 smaller buses with a capacity of nine-to-15 seats which also are players in the same market," says Cijntje. "We, as a government company, think that we have to change the strategy to a partnership and we are now in a position to do that."
Improving mobility for the island's almost 160,000 residents, as they journey to and from jobs, school, socializing, and patronizing businesses, is the ultimate goal of a more unified approach, he explains. Cijntje says a transformed ABC can be the catalyst for making the cooperative a reality.
"The business that we consider ourselves to be in is one of creating and developing the economy," he says. "That is why we consider it very important to leave the business strategy of competing and to go to the business strategy of partnering with the other players in a joint-venture structure. Those partners won't be like colleagues or employees of the Autobusbedrijf, but they will be getting a contract to deliver service under the flag of the Autobusbedrijf company."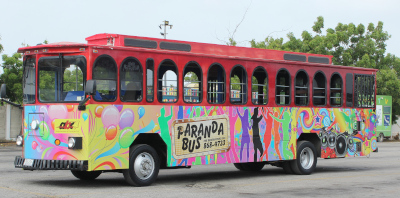 Curaçao's government has tried to create a cooperative for 25 years but, thus far, the effort has not succeeded in attracting the island's many small bus operators to the fold. Cijntje believes that the organizational and technological pieces, such as the company's automated platforms, are now in place to reverse that trend.
"That was an aspect that in the history of the company wasn't there yet, but now we are reaching there and that's why we think that now is the time that we profile ourselves to the government and to the public, that we will be the catalyst to better overall community service on the island, to bring the mobility that the government wants to reach," says Cijntje.
The technical improvements include a system to monitor bus activity, real-time. "It's a GSM-GPS combination where we can monitor the routes of the buses, internally, and that also includes the small carriers, as one entity," explains Lionel Rafaela, ABC's manager of policy and technology. "We can track all the lines. We can track the occupancy of the buses. We can track the departure and arrival times, so we can track all kinds of parameters during the trips."
Cijntje says the tracking system is operational and that it is something the smaller companies do not have. The system is just one advantage to participating in the cooperative, he adds.
"It is very important to consider that when you are in a cooperative, that you can make use of the economies of scale that you have when buying parts for buses, when buying buses themselves, and when buying tires for buses," explains Cijntje. "You can have enormous discounts and that is what they don't have if they stay in their individual businesses. We have very important insurance incentives that they don't, at this moment, have and that we can introduce because of the cooperative business model. There are certain insurance companies that work specifically with cooperatives around the world. You also have the aspect of working with other unions that facilitate financing for the buying of cars or buses so they don't have to go to a private bank. They can get lower interest rates then. We can also arrange pension plans for them."
Cijntje says governmental officials will meet soon to discuss the ABC's proposals for attracting participation from the smaller companies and truly bringing the cooperative to life, a quarter century after the concept first hit the scene. He's hoping the government will also be open to sweetening the pot.
"We'll ask the government to create certain incentives for the cooperative so that it will be attractive for them to join," he adds. "It will be on a voluntary basis, but it is more or less the attractiveness of the package we can offer small bus companies. When we reach a minimum of 50 percent of them (smaller companies), then we have a whole other ballgame when we talk about the services we can begin to render to the public."
Curaçao has 80,000 to 86,000 private automobiles spread among its population of about 150,000 people, making for high car-density given the number of residents. Cijntje believes many of those car owners would opt to utilize public transportation if service was improved.
"The major fact of this strategy when the cooperative is up and running is that the service we can render outside will be so much better and the effect will be that more people will be willing to make use of the public service," he says.
Check out this handpicked feature on Rooftops Silicone Distributors Inc. in the U.S. Virgin Islands.
AT A GLANCE
WHO: Autobusbedrijf Curaçao
WHAT: A public transportation company
WHERE: Willemstad, Curaçao
WEBSITE: www.autobusbedrijf.org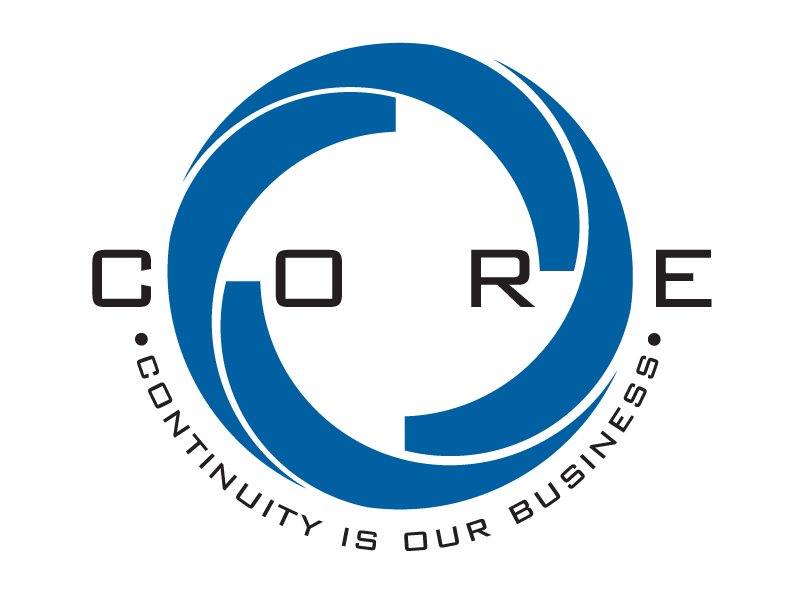 CORE N.V.
CORE is a multipurpose datacenter located in Curaçao that offers IT services such as:
• Cloud Services
• Business Continuity & Disaster Recovery
• Colocation Services
• Consulting Services
• Network & Server Management
• Software Engineering, and
• Training
CORE has a track record of more than 20 years, providing high quality IT services to the public and private sectors of several islands in the Caribbean.
The services are designed to offer the desired level of customization to guarantee the perfect solution and fit to your organization.
CORE can become your preferred partner for IT solutions and provide business continuity to your organization through its extended service portfolio.
For more information visit www.core.cw/services.

Volare – www.volare.com.br
For over 20 years, Volare has been changing transportation, alongside its passengers.
The company that has innovation as it motto, develops special micro-buses for the transportation of people.
Volare buses offer the best in comfort and safety, specially its tourism line, with the possibility of bus customization.
Go to: www.volare.com.br and check it out.