Berger Paints Barbados Limited
For lasting beauty and protection
Business View Caribbean interviews Shashi Mahase and Andrea Duguid of Berger Paints Barbados Limited for our focus on Manufacturing Best Practices in Barbados.
Berger Paints hails all the way back to 1760, when Lewis Berger, an enterprising young German chemist, perfected the manufacturing process for Prussian Blue, one of the most important pigments of that period. This achievement marked the arrival of Berger Paints as a modern paint manufacturing company. Fast forward 200 years to the 1960s, when Berger Paints Barbados Limited began manufacturing and distributing a wide range of high-performing, decorative, marine and industrial paint products in Barbados and across the Eastern Caribbean.
Today, the company's product range includes premium quality interior and exterior topcoats, primers, stains, varnishes, furniture finishes, road marking paints, enamels, as well as light and heavy duty industrial finishes. Following in the footsteps of its namesake, Berger Paints Barbados continues to excel at innovation in the paint industry with the aim of meeting and exceeding the needs of customers. New products such as Berger Weatherproof Ultra (Super Premium exterior emulsion), and Berger Royale (Super premium interior pure acrylic emulsion), define Berger's commitment to keeping pace with changing technology and consumer demand for quality and value.
Andrea Duguid, Marketing Manager for Berger Paints Barbados describes the local evolution of the company: "For many years, British Paints imported coating products into Barbados from England. Then, in 1963, they amalgamated with Berger Paints Barbados and began production here at that time. We later moved to a bigger facility in St. Michael, where we have been since 1971. The idea was to make paint here that would be suitable for Caribbean weather and temperature, particularly, in the outer islands. So, Barbados became an export hub for the smaller English-speaking islands in the east, stretching as far as Anguilla in the North, to Grenada in the South. Similar Berger operations were established in Trinidad and Jamaica, with each servicing exclusive markets."
Berger Paints Barbados manufactures all their paint in one location in St. Michael, Barbados. On-site research and technology (R&T) are also an important component, recognizing that organisms affecting surfaces in the Caribbean are not the same as those in other areas. The R&T team works to adapt coating formulations to suit the kinds of organisms, i.e. fungi and algae that grow on a variety of surfaces. Berger Barbados is involved with the marine industry to a limited extent, but 70 percent of their manufacturing involves decorative products. They also do protective coating (PC) finishes for industrial applications.
Shashi Mahase, General Manager of Berger Paints Barbados, explains, "Berger Barbados, Trinidad, and Jamaica are all manufacturers under the same owners – The Ansa McAl Group of Companies. Therefore, to optimize efficiencies and manage inventory levels, one company might produce products to meet the needs of the other units, instead of manufacturing the same products at all three locations.  However, all products are available under the portfolio." On average, Berger Paints Barbados employs a staff of 70, including specialists in the R&T department. In terms of manufacturing the actual paint, many employees have over 20 years of experience – one serving for 45 years. From the Operations Manager, to the operators on the floor, members of staff are familiar with the formulations and processes that go into making high quality paint. With the significantly high combined years of experience, in conjunction with ISO certified Quality Management System procedures, customers are guaranteed consistent quality and the company's long-time familiar slogan of "lasting beauty and protection" that has become synonymous with the Berger brand.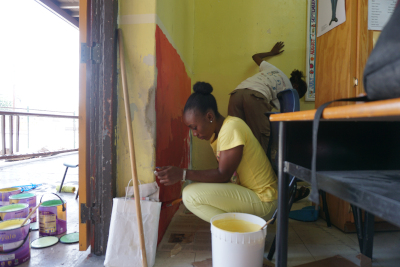 Berger Paints Barbados distributes via networks of local hardware stores, dealers and agents in the export markets who distribute, as well as retail the company's products. Mahase expands on the sales network: "We have our color shop where walk-in customers – DIYers, homeowners and contractors come in, not just for paint products, but for advice on color combinations, as well as recommendations on the right coatings for their application. We service government projects, the hotel industry and the retail segment; from the largest to the smallest retailers, in both the local and export markets."
The company's online presence is another benefit to consumers. The website is continually evolving with technological tools to make it available for contractors to access product data sheets and manufacturers' safety data sheets, in addition to the features and benefits of the major Berger products. Homeowners can also explore the various color tools, in both color cards and the BERGER Spectra color deck. As Duguid notes, "It's a way to engage contractors and regular consumers. They can go to the site and get their questions answered. Today, people want more information about products for their home. Eventually, we may have online shopping for paint, but we've stayed away from that because our biggest market, now, is our retail shops. So, we decided not to be seen as a competitor against them.  There is already competition out there." Berger Paints Barbados shares shelf space with foreign brands from North America, imported brands from England, regional brands, and another local brand. "But, we have much to offer paint purchasers," Duguid adds. "We've been around since the 1960s, and the name 'Berger' is synonymous throughout the Caribbean with 'quality.' Despite top competitors coming from other countries, we pride ourselves in being an indigenous brand that has global appeal and a Caribbean feel."
Color choice is a huge deciding factor in any paint purchase. In a nod to the Caribbean love of bright, happy colors, Berger features 1,800 shades in their all-encompassing palette. The company's Interior Inspirations collection captures the essence of Caribbean decor, with trendy, classic, and vibrant combinations designed to suit interior living spaces. Inspired by the elements, the Berger Exterior Inspirations selection provides a range of earthy, cool, and vivid color combos, ideal for residential and commercial properties
As for the manufacturing process, Mahase admits, "Part of the operations is still hands-on with semi-automatic lines for filling. To put it in context, we recently had new owners – in 2017, Berger Paints Barbados, Trinidad, and Jamaica were acquired by Ansa McAl Group of Companies. They have introduced their processes and policies to further enhance the organization and that transition continues. Looking ahead, we're looking to consolidate the approach with their other paint manufacturing facilities within the group, in terms of standardizing raw materials, formulations and leveraging of synergies that exist.  These initiatives are geared towards maximizing cost savings, improving our efficiencies, and effectiveness in delivery of value for money to our customers."
Berger Barbados is proactive in embracing environmentally-conscious technology. Their latest water-based products are low VOC (Volatile Organic Compounds) and use 'green' emulsions, although it is not legislated at this time. "We are way ahead of the game," says Duguid, "so, when it does become legal, we are already compliant. While legislation is important for a healthier environment, consumers are becoming increasingly aware, as well." In March 2018, the company certification was recently upgraded to ISO 14001:2015 for Quality Management System, and ISO 9001:2015 for Environmental Management Systems. Those certifications dictate not only what they do and how they do it, but the types of products they put into the market and the green technologies they use. "All that was done to provide our customers with the confidence that we have systems in place to ensure quality assurance, while being environmentally conscious," adds Mahase. "It guarantees they're getting the paint they're paying for, and that there are certain standards maintained. Consumers are so much more informed now, in terms of paint quality, side effects, and benefits, so we need to play our part and have the right ISO certifications in place to reassure our customers."
Berger Paints is also serious about its social responsibility to the overall development and care of the children in the Caribbean. In 2014, the company sponsored the inaugural Berger Royale Primary Schools Road Tennis Tournament and the Berger Royale Environmental Award, both of which were a great success. Two dozen primary schools participated in the road tennis competition, 12 entered the environmental awards competition, and 20 participated in the Nation-Wide Environmental Walk that was also sponsored by Berger Paints. Now there are 48 primary schools participating in the road tennis competition. Only last year, were the secondary schools incorporated into the programme, which is now called the National School Awards. Through the programme, Berger collaborates with local communities, corporate Barbados, PTAs, Principals' Associations and sports associations, to plant the seeds for a sustainable and a more rounded education for young minds.
Berger Paints Barbados is one forward-thinking, conscientious, and colorful company. Looking to the future, Mahase says, "Berger Paints Barbados will continue to produce quality products with focus on quality and environmental standards. But more than that, we want to make it convenient and easier for the consumer to make informed buying decisions. We see ourselves as becoming more of a paint solutions provider than a paint manufacturer. We want to create an experience for our customers, so when you come to Berger, regardless of if it's simply a purchase, color consultations on your project, or advice on any of our wide range of products and its applications, you leave feeling a sense that the time spent was value adding."
Check out this handpicked feature on Arawak Cement Company, Ltd. – Barbados.
AT A GLANCE
WHO: Berger Paints Barbados Limited
WHAT: Paint manufacturer and distributor
WHERE: St. Michael, Barbados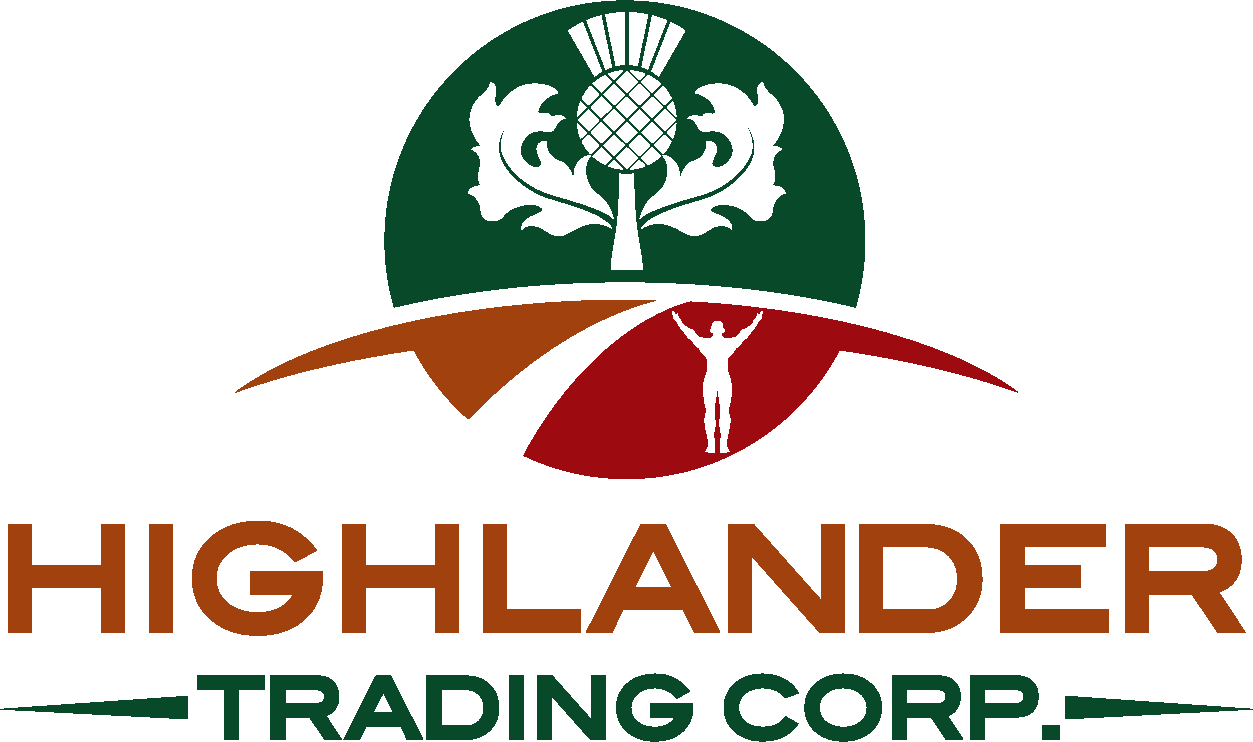 Highlander Trading Corporation