The Phoenix Group
"Building things that matter"
Business View Caribbean interviews Shayne Howe, Managing Director of the Phoenix Group, for our focus on Best Practices in the Construction Industry
The Phoenix Group is the Cayman Island's first vertically integrated group of property development professionals and a name well regarded throughout the region. With headquarters in Georgetown, Grand Cayman, the company provides design-build management services through diverse divisions: Exeter Property Development, Icon Architecture, Delphi Information Systems Management, and Condor Properties. Phoenix Construction – the fifth and oldest division – is a registered, full-service general contractor with over 40 years of experience, delivering outstanding projects in the hospitality, commercial, institutional, industrial, educational, residential, and civil sectors.
Phoenix was founded in 1979 by brothers, Steve and George Hawley, with a mission to be the local general contractors of choice for quality commercial, industrial, and residential construction in Grand Cayman, Little Cayman, and Cayman Brac. In 1989, George's son, Shayne Howe, joined the company, and has been Managing Director since the early 2000s. Ask Howe about life in Grand Cayman and he's quick to share, "It's just another beautiful day in paradise."
With the COVID-19 pandemic playing havoc in the Caribbean and around the globe, the last year has presented a myriad of unexpected challenges and opportunities. The Cayman Islands' Government took a strong position on COVID and went into full lockdown mode early on, which included closing the border. Howe recounts, "It worked extremely well and within a few months, we were able to resume life in a normal capacity.  As a result, our domestic economy is in a boom and we've had a very busy time since then at Phoenix."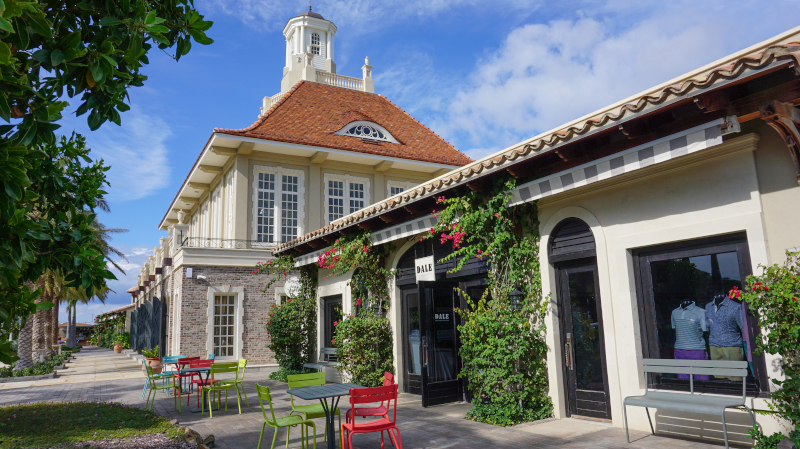 Investment interest is high with many people contemplating relocation to the Cayman Islands for first or second homes. According to Howe, "People are trying to get here to purchase property. Other people are buying property sight unseen. So our real estate market has been very active over the last six months. It's a combination of people buying already finished homes and/or raw land. And when all the borders start opening up, we do think we'll have an influx of people wanting to relocate."
With the realization that people don't have to be in the actual office anymore to work, the Cayman Government has put together a nomad work visa opportunity, where you can pay a fee to come down to the Islands and work. As long as you fit the criteria. The hope is that it encourages people to apply for the visa, and then stay in the Caymans to live and work and boost the local economy.
During the lockdown period, Phoenix had a request from a client about building bio-shields. Basically, plexiglass for COVID-19 protection at the airports, pharmacies, grocery stores, any retail environment. It started with one customer and soon Phoenix had four crews fabricating and installing the bio-shields across the island. Howe reports, "Using factory-made materials, we set up bending shops in our warehouse and got the right hardware and our crews did a remarkable job… covering the island with plexiglass. We kept 50 percent of our staff busy doing that until we were able to start our projects up again."
Healthcare projects have been topping the Phoenix agenda over the past few months, including a new mental health facility which is underway now – the only facility of its kind in Cayman. "Our motto is 'building things that matter' and that's what we're focused on," says Howe. "We don't always get that luxury but we have a choice, and we obviously take the project that has the bigger impact on quality of life. We just get more satisfaction out of building things that have a purpose, that make a difference."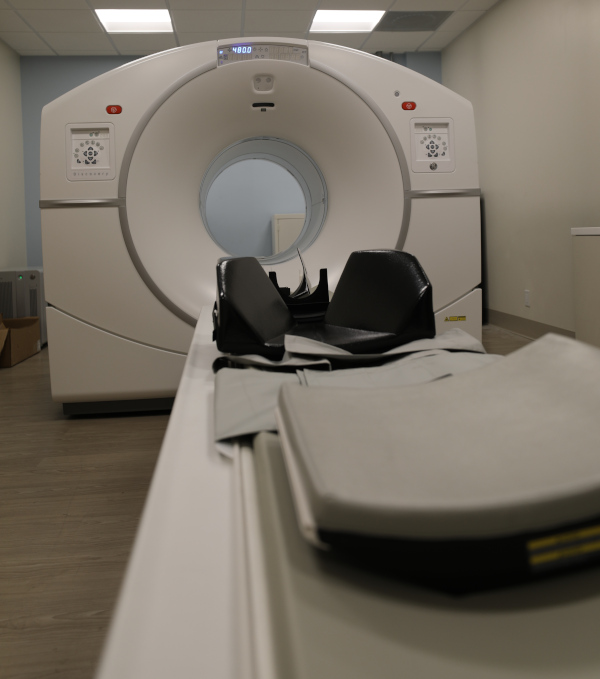 At the end of 2019, the Phoenix Group completed construction of the Customs and Immigration Building at Christophe Harbour, a 2,500-acre development on the island of Saint Kitts that features a residential component, a hotel component, and a super-yacht marina. They had already completed upland development for the marina and two blocks of retail buildings and there is still much to be done at Christophe Harbour. Phoenix is looking at developing a boutique resort at the moment and some high-end residences, as well. Howe notes, "There is always a lot in the pipeline, it's just getting it over the finish line." The firm finished a new state-of-the-art substation for a power company last year. And earlier in the year, they completed a reverse osmosis water plant. Currently, they are in discussions about projects in Antigua and St. Vincent and two projects in Saint Kitts.
"We're just getting to the point where there's some movement again," says Howe. "There is a lot of confidence in the marketplace, which is great. We have had some challenges with shipment of materials. As well as cost escalations related to, for example, the steel industry where they've had plant closures and other variables such as tariffs. And just supply and demand. We also had spikes in lumber pricing but they've been going up and then coming back down – so random things that have been affected by COVID. Mostly because of manufacturing delays and plants having to minimize production with fewer workers or even shut down because of the pandemic. And yet the demand is still there from everywhere. So we are seeing cost increases across the board on commodities."
The move to implement online project management software two years ago turned out to be a godsend for Phoenix in recent months. The dedicated portal is set up to communicate with clients so they can see selections, schedule updates, etc. The company also gives clients weekly reports on their projects and it's all done with visuals, as well as video onsite. Howe reports, "It's been a fairly smooth process for us. We were fortunate to have it all in place before COVID hit and it really helped everybody out – even the teams working internally. The office used to be a busy place but we've realized that a lot more people can work from home and/or onsite for communication using the technology we've always had. Now it's just using it to its full capabilities."
With the borders closed, it was impossible to bring skilled workers into the country. And because of the construction boom in Cayman, there is only so much labor to go around and all the projects have demand. Howe admits, "Over the last 12 months, we've been restricted on bringing in additional labor –whether for a specialty installation, or a manufacturer's representative that needs to commission and warranty a piece of equipment – so that's been challenging. But we're fortunate to have a good quality workforce here, and subcontractors, and we've got large suppliers that are generally well stocked. So it's not as challenging for us as some of the other islands, in that respect."
Being general contractors, the Phoenix teams do various aspects of work. Depending on what that is, the company offers some onsite training, some office training, tutorial work, and making sure everyone has their safety certifications is of the utmost importance. Every three to six months, different groups of staff are given CPR training to keep everybody up to speed. In addition, leadership courses and other courses more specialized to certain areas of the business are ongoing.
For the two years leading up to COVID, the company's project ratio was about 50/50 commercial to residential. Now, it's weighted on the commercial/industrial side – with growth in the healthcare sector, infrastructure, and general commercial (office improvements, tenant improvement fit-outs), and about 25 percent is high-end residential. But Howe believes that will pick up, noting, "We do a lot of renovation work to existing properties – on both the commercial and residential level. We have a three-person interior design department that focuses primarily on residential renovation work."
In the renewables sector, Phoenix Construction is taking on solar projects on a regular basis. Currently, the team is learning more about the battery technology side for being off the grid and looking at developing a vertical farm project – going solar with battery support for that project. Howe shares, "We're always looking for ways to be sustainable in our practices and promoting that within our projects that we're involved in."
He adds, "I'd be remiss if I didn't recognize our own staff. It's our people who make Phoenix who we are and we have a great team of 50 to 60 individuals. Most of them are long-term. That's just our core staff. We also subcontract out a lot of our work, and are responsible for a lot of people on different jobs. They are all valuable contributors to our success."
Looking ahead, Phoenix is planning to grow outside the Cayman Islands but COVID has temporarily put a stall on that. The firm established itself in Saint Kitts and Nevis a few years ago and is now looking at opportunities on several different islands. "Our plan is to have more regional growth; working on the right projects," says Howe. "We're looking at some really exciting opportunities right now in other geographical locations and that continues to be in our growth plans for the company."
AT A GLANCE
The Phoenix Group
WHAT: A full-service general contractor company; a division of The Phoenix Group
WHERE: Grand Cayman, Cayman Islands
WEBSITE: www.phoenix.com.ky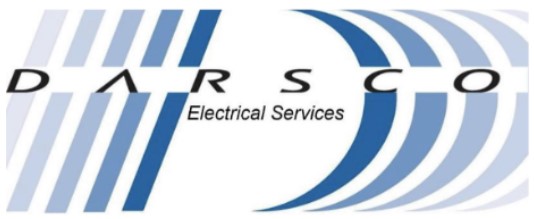 Darsco Ltd. – www.darsco.com
DARSCO Electrical Services delivers a superior and saleable/marketable product by offering clients informed choices and custom packages to ensure exceptional results. DARSCO's experienced team provides Residential/Commercial/Industrial Electrical Services, including Voice/Data, Fire Alarm, UPS, Solar and Emergency Power that incorporate new and proven technology, modern designs, energy efficiency and current code requirements. Customer satisfaction is a priority!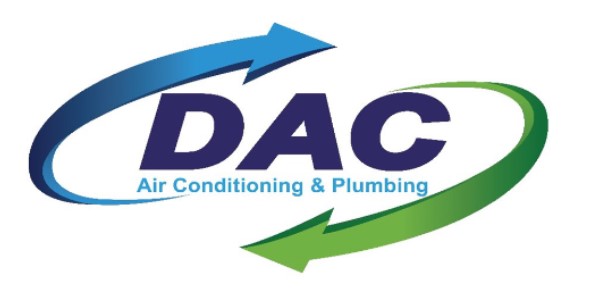 DAC Ltd. – www.dacltd.ky
DAC Ltd is a proud Caribbean partner of Daikin Industries, the leading innovator and world-wide provider of High-Quality Air Conditioning systems, utilizing highly efficient products in commercial, industrial and residential applications. DAC Ltd and Daikin's commitments to quality and technological innovation continue to drive industry growth throughout the region.