Milo Butler and Sons Ltd.
A proud family legacy
Business View Caribbean interviews representatives from Milo Butler and Sons Ltd., as part of our focus on best business practices in the Bahamas.
In a small park across the street from Parliament Square in New Providence, Bahamas, there is a large bronze statue of Sir Milo Butler, the first Governor General of the Bahamas. Active in politics and governmental affairs for many years, and appointed to the post after the country received its independence from the British Commonwealth in 1973, Butler was also among the leading merchants in New Providence, having founded the company Milo Butler and Sons Ltd., many years before.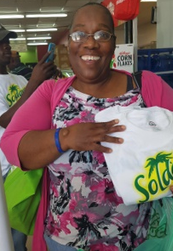 Milo Butler was born in Nassau in 1906, and, at the age of 14, he began working to help support his family. At age 20, he opened his first store with a partner, selling groceries and meat. In 1928, he married Caroline Watson, and over the years, the couple had seven sons and three daughters. Butler continued to expand his business, bartering and trading goods with customers on other islands in the Bahamas. "In many instances, whenever they would send things such as produce and livestock, he would buy them and in return, send them manufactured products like flour and sugar, and things of that nature," says Allan Butler, one of Milo's grandsons and current Director of Retail Stores. "He developed a trust between himself and his clientele on a regular basis."
"In the 1940s and '50s, when his sons were of age, he started something called the 'Ice Run,' " Allan continues. "At that time, there were few refrigerators, besides the big businesses that had refrigeration units. People used the ice to store meats and other things. He would carve out small pieces from big blocks and distribute them throughout the island of New Providence. The Butler boys were known, at that time, as the 'Ice Runners.'"
By the time Sir Milo left the business to pursue his political career, the company, which incorporated in 1963, had developed a distribution warehouse, as well as a few retail stores and a liquor store. The second generation was now in charge of the family business and continued to grow it. "We're now a third generation and still trying to grow," says Allan. "We're the only black distributor business in the Bahamas and, in this era, we are making serious inroads in our markets." Today, Milo Butler and Sons Ltd. has five liquor locations, one retail outlet, and a wholesale location on New Providence.
"The Bahamas has 700 islands and cays," adds Damian Butler, Allan's cousin and the company's current Managing Director. "We have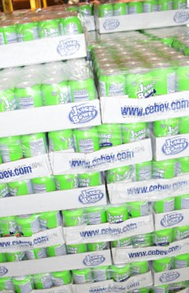 partnerships on those islands and we distribute liquor and food items to businesses that are much smaller. Most of our products are imported. We've got products coming from South America, Europe, the U.S., and Canada. We have about 90 permanent employees and about 112, inclusive of part-time employees." Apart from its operating businesses, the company also owns two shopping plazas and has equity stakes in several publicly-traded companies, chiefly AML Foods, Cable Bahamas, and Commonwealth Bank. "Our company has, in many ways, invested in different sections of society through our investments," says Damian.
Going forward, Damian says that the company plans to continue to expand its liquor business – over the last three years, it has gone from one store – the Flying Dutchman Liquor Store – to five, and he hopes to open two more. "In addition to that, we intend to expand our distribution business in terms of renovating our current facility, expanding its capacity an additional 5,000 square feet or so, and to increase the efficiency and improve our services as they are, today," he reports.
The third generation of Butlers is also preparing for generation four, and has begun holding regular meetings of a "family committee" to better equip the younger Butlers with the understanding and appreciation of the business that Sir Milo founded almost a century ago. "There is a long-term vision for generation four, however, generation three is pretty young," Damian notes. "The CEO before me was my brother, Franklyn, and he resigned last year. So, I've only currently taken the chair and I'm 37 years old. Our goal is for generation four to get involved and, hopefully, continue the legacy."
Damian believes that what differentiates Milo Butler and Sons from the competition are its core values: accountability, leadership, integrity, adaptability, and teamwork, as well as its consistency in treating its customers like family while also attempting to create, what he calls, "a complete buy-in to the vision of the company that we have brought about since the passing of generation two. Our business is an example for many other Bahamians of color, in particular, who would like to grow and learn and become part of something great," he asserts. "This company is more than just a family business for us; it is, indeed, a tool for us to continue to provide motivation for our society and a means by which other Bahamians can be inspired. We want to continue to expand and provide jobs for our community and for our society."
Sir Milo, who passed away in 1979, would undoubtedly be proud of what his descendants have continued in his name.
Check out this handpicked feature on The Flowers Group in the Cayman Islands.
AT A GLANCE
WHO: Milo Butler and Sons Ltd
WHAT: A wholesale and retail distributer of grocery, meat, and general merchandise products
WHERE: New Providence, the Bahamas
WEBSITE: www.milobbutlerandsons.builderwire.net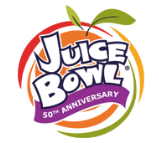 Cebev LLC – Cebev (Cutting Edge Beverages) sells a variety of high-nutrition beverage product, including 100 percent juices and teas, with a focus on food service applications. The company began in 1967 as Juice Bowl, packaging fresh fruit juice into shelf stable containers, providing much needed Vitamin C and other nutrients to children. It was bought in 2004, by Jerry Whitlock, and has since added a wide assortment of all natural fruit and vegetable blends and bottled teas.
The company has three plant locations: Ft. Gibson, Oklahoma; Wharton, New Jersey; and Lakeland, Florida. Its products are distributed through a network of brokers and foodservice operators. Cebev also offers a range of full-service beverage solutions, including consulting, formulation development, package design, supply chain and procurement, production and quality assurance assistance, and private label programs. – www.juicebowl.com