Ministry of Tourism, Jamaica
Building on the passion points
Business View Caribbean interviews the Honorable Edmund Bartlett, Minister of Tourism, Jamaica, for our focus on Resiliency and Growth in the Caribbean.
Business View Caribbean recently had an in-depth conversation with the Honorable Edmund Bartlett, Minister of Tourism for Jamaica. Topics ranged from resilience and crisis management, to the passion points of travel, entrepreneurialism, the wave of new room stock – even touching on Jamaica's sweet spot – cocoa. The following is an edited transcript of that discussion.
BVC: You are a champion of tourism in Jamaica. What has fueled that passion over the years?
Minister Bartlett: "The minute I got into active review of the tourism sector, very early in 2001, I began to see how critical tourism is as an agent for economic growth and real development. The environment, which is really the product, has to be nurtured, honed, and carefully husbanded, so to speak, so that is sustains and thrives. We have to build capacity to add more value, to get more from the industry, more for people in the community, for the economy overall.
"From those understandings, we began to look at how we can encourage participation in this wonderful industry. You need not be a rocket scientist to be a stakeholder in tourism. You merely need an idea, which you can convert into something material, or a service, at a price. It responds immediately to what we call the passion points of people. Tourism is all about people travelling across the world in pursuance of happiness and to realize their passions. If you build products around those passion points, you'll have economic activity and growth.
"The basis of the work I've been doing over the past 18 years, has been to build that realization, then the country can tap into the long, lucrative, and rich tourism engine. Last year, 1.4 billion people travelled across the world for tourist-based purposes, and the latest figures show they spent 1.6 trillion US dollars. Directly, that represents 30 percent of trade and services, and 10 percent of global employment in a region of 450 million people."
BVC: Does tourism significantly affect the GDP?
Minister Bartlett: "In the last 15 years, tourism has morphed into a global industry affecting the economies of more than 79 countries. These countries are distinguished by the fact that they have GDP contribution from tourism of 10 percent and more. We, in the Caribbean, are at the top quintile of this. In fact, we are regarded as the most tourism-dependent region on earth, ranging from 30 percent of indirect and induced impact of tourism, to 95 percent, in places like Tortola, Antigua, Barbuda, St. Kitts, and Aruba. One in five workers in the Caribbean is employed in tourism.
"In my own domestic Jamaica, tourism has 9 percent direct impact on GDP and, in the last 2½ years, has grown in GDP contribution by 25 percent. We now employ 120,000 workers in Jamaican tourism – one in five of all the workers. And we provide nearly 60 percent of the foreign exchange. Having a critical understanding of those moving parts and how they relate to economic growth is important to create inclusiveness, so more ordinary Jamaicans and ordinary people can benefit from tourism.
"In addition to that is the question of resilience. How do we build capacity to overcome global disruptions that impact tourism economies in, particularly, small countries in a very deleterious way because of their own resource vulnerabilities? How to withstand, recover, respond, and thrive after the effects of devastating climate and seismic events, pandemics, terrorism, cyber crimes, economic recessions, and political disruptions? Tourism-dependent countries, like us in the Caribbean, risk losing their entire economic activity and prospects for growth, and, more importantly, stability, which can result in social disruptions in their own communities."
BVC: What is the Ministry doing to address these challenges?
Minister Bartlett: "We saw the need for an institute that would focus on how we communicate to the world when disruptions take place. The kind of geopolitical and geophysical positioning we'll be able to do; and to create messaging that is gentler and better understood. So, when help comes to destinations, it is straight and seamless and people know where, and who, to go to. With that in mind, we officially launched the Global Center for Tourism Resilience and Crisis Management on January 30, 2019. Established at the University of West Indies, here in Jamaica, the Center has board members representing all continents, except Oceania. We have also coordinated with a number of Universities.
"Four outcomes we seek in the short term are: Communications – establish an academic journal on disruptions; Crisis Management – create a compendium of best practices, a blueprint to follow; Resilience – establish a resilience barometer to benchmark capabilities, as a guiding position for investors and tourists with regard to safety and security. Finally, to establish an academic chair in resilience and innovation. With these goals, the essence of sustainability is taken to another dimension and we hope to get the full attention of the global community.
"What we're trying to do, in the context of the Caribbean, is to enable it to continue as a leader in tourism and benefit more in terms of economic impact on the average person in the community. Most extractive industries only deal with certain skill sets or provide value to a limited number of people. Tourism, on the other hand, covers every element of human activity because the visitor on arrival brings demand for multiple services and assets for consumption in every sector of the economy. Tourism is the most cross-cutting and potent element for economic growth and development."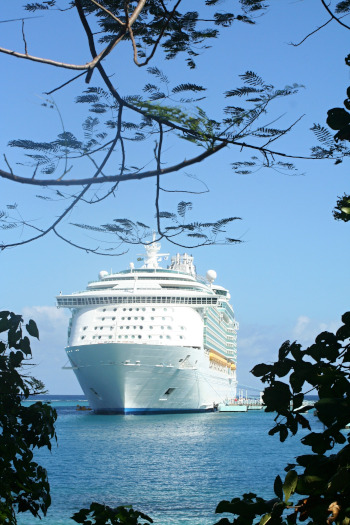 BVC: What are the plans to boost tourism in Jamaica, specifically?
Minister Bartlett: "Our program to grow tourism is based on five pillars:
New products. We're projecting to have 50,000 rooms in Jamaica by 2025. The immediate program for five years is to increase by 15,000. We are well on our way with the first big wave. Amaterra Hotels are bringing 1,200 rooms; Charisma, 5,000 rooms; Princess Hotels, 2,000 rooms; a proposed expansion of Royalton (a Canadian group), 1,200 rooms; Groupo Excellence to expand by another 500 rooms. And, we have other companies in discussion now that are about to finalize, including Hard Rock for a possible 1,700 rooms.
The second most important aspect of the Jamaican experience is food and we're going to be spending a lot of time building our food experiences across the tourism network that we've established.
Health and Wellness is another major element of the experience. A lot of work is being done on building out the nutraceutical values of cannabis, for example, as a main lever for spas and health and wellness facilities. We're looking at how to utilize more Jamaican herbs and plants to create new nutraceutical values for scrubs, and wraps, and ointments, and alternative medical applications. Cannabis is not yet an industry in Jamaica, it's still within the scale of those to be formalized. But our focus is on the medical applications.
The Jamaica Rum Festival is new. After that, we have the Coffee Festival, and we're looking at establishing the Cocoa Festival (cocoa is the feedstock for chocolate). Jamaica's outstanding cocoa fruit makes some of the best chocolate. Little known fact: Cadbury Chocolate had its origins in Jamaica from that same cocoa feedstock. World-wide, 88 percent of travel is for food experiences, and 66 percent for shopping. We plan to look at new fiscal incentives to encourage more shopping and bring some of the big retail brands and unique companies into the experience. We also want to attract more of the MICE (Meetings, Incentives, Conventions, Events) market. We have a very attractive convention center now. All these things go back to the passion points – the reasons why people travel.
Training and development of the human resource. To build the capacity of our workers to produce more, give better service, have a greater sense of innovation, and become entrepreneurs in the employment space. This will be the differentiator in a very competitive market that is possibly in danger of being commoditized. With an industry that is growing like tourism, it's not just about price, because we in Jamaica would never be able to compete in price because of economy of scale. But we can compete in terms of comparative advantage, quality, exceptional service, and different experiences."
BVC: How important are small businesses to the tourism offering?
Minister Bartlett: "A little known fact: 80 percent of global tourism is driven by small and medium enterprises, but only 20 percent of the returns from tourism go to that group. We recognize that something is wrong with that picture. So, Jamaica pioneered a whole global campaign on building out the importance of small and medium tourism enterprises (SMTE). In January, we had a world conference here in Jamaica focusing on the SMTE. We brought financial partners, and the ordinary artisans who provide us tourism services and think as academics, to meet and discuss how we rebalance that equation. How do we build capacity in small enterprises to have them become a larger shareholder and bigger beneficiary of the tourism pie?
"The Founders Institute is initiating a program in Kingston for start-up businesses and entrepreneurs. Startups are very important – it's part of the innovation drive where we're adding value. Not just trying to create sameness but do something more with what we have. That's where the innovation comes in and points of differentiation will be clear. It's to train people, to think, to apply, to add value. And that's at the heart of the start-up.
"Everything we've discussed goes back to the passion points – the reasons why people travel. Remember, Jamaica is an option. To all our readers of Business View Caribbean, we recommend Jamaica as more than an option… it's high on the list!
AT A GLANCE
Who: Ministry of Tourism, Jamaica
What: Government body responsible for tourism policy
Where: Kingston, Jamaica
Website: www.mot.gov.jm