Bashco Trading Company
The store that gives you more
Business View Caribbean interviews Elias and Omar Azan of the Bashco Trading Company as part of its series on best business practices Jamaica.
Bashco Trading Company, "The Store That Gives You More," was founded three decades ago in Kingston, Jamaica by Gassan Azan, current Chairman & CEO, to fill a niche market in the wholesale business. Back then, goods were being imported from the Far East and sold wholesale to vendors in Jamaica. That's when Bashco's travelling salesmen started selling household and haberdashery wholesale goods across the country. Over the years, demand shifted from wholesale to retail and the company grew and expanded its network of stores.
The business now has 12 full-service, retail stores and three warehouses. In addition to three Kingston locations, there are two Bashco outlets in Montego Bay, as well as in Sav-la-Mar, Mandeville, Ocho Rios, May Pen, Santa Cruz, Spanish Town, and Linstead. The downtown Kingston store, called WOW by Bashco, is a commissary/deli operation that features pizza, sandwiches, salads, and breakfast items, and does extremely well catering to the local working environment. Bashco is not only a household name, but a valuable employer in Jamaica with a staff of over 900 people.
Business View Caribbean first profiled Bashco Trading Company in 2017, and recently spoke with the company's Marketing & PR Manager, Omar Azan, for an update on Bashco's evolution in the ever-changing Jamaican economy. The following is an edited transcript of that conversation.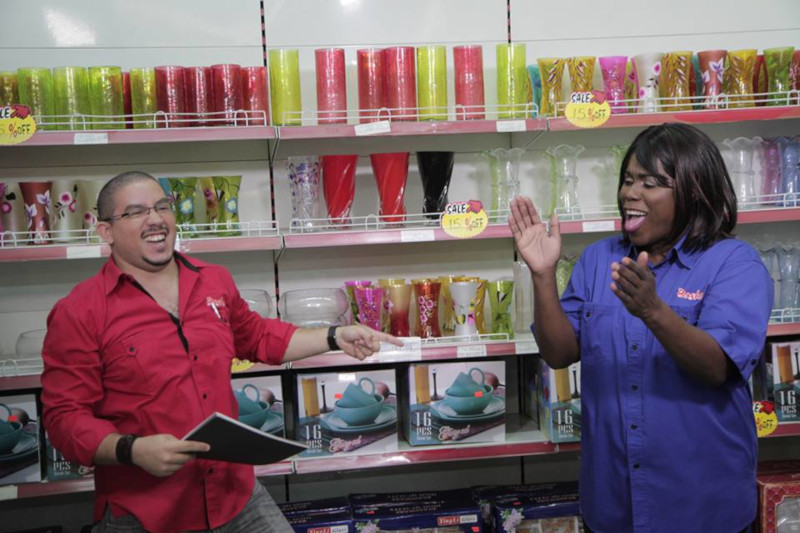 BVC: Have there been any significant recent changes to the way you do business?
Azan: "Yes. We've learned about the efficacy of what we were doing in the past and made some changes along the way. One thing that's very prevalent right now is a new, national ban on single-use plastic bags in Jamaica. Going into 2020, Styrofoam and other such disposable packaging will also be banned. Since the end of 2018, we've been phasing out plastic bags and encouraging customers to bring their own reusable shopping bags or buy reusable bags from our store. There are numerous studies that show the danger of plastic bags for the environment. We believe it's a great initiative to make for a cleaner, better Jamaica and we're glad to be part of it.
"Customer reaction to the ban is mixed. A lot of persons were concerned. Based on the large amount of small goods we sell here, it's been hard to tell someone they can't have a plastic carrying bag. Actually, the ban is on bags 24" by 24", so we can still offer larger bags for bigger purchases, if necessary. Over Christmas, as part of our marketing activities, we gave out thousands of Bashco reusable bags and now we have them for sale. We're doing our best to make it a seamless transition because it can be confusing for people who maybe don't understand the depth of why a ban is necessary."
BVC: What new marketing techniques are you using to engage customers?
Azan: "We have a growing social media presence that is very effective. And we've been doing other types of marketing; along with our 30-minute television commercials, I've been doing some short clips. We have something called The Info Corner, for in-depth detail on a particular item. What I did this time is explain why Jamaica would benefit from a ban on plastic bags, and the dangers to the environment. That's on our social media, now. We're on a campaign to create savvy shoppers, so we've been spending time giving people more in-depth information.
"As a part of that, in both of our Montego Bay stores and 21 Orange St. in Kingston, we've developed the Bashco Squad, which are customer service and sales supervisors with advanced training in more complicated products like electronics and appliances, as well as additional customer service training. They'll be leading the charge to educate and assist customers, akin to how the Geek Squad operates at Best Buy. The three-store pilot project we've done over the last three months is going great and looks like we'll be rolling it out to the rest of our stores.
"As far as community involvement, we're taking part in the Sagicor Sigma Run for charity. We have a team of about 50 persons participating – it's the first time Bashco has fielded a team of that size, which we're very excited about."
BVC: Have you done any operational upgrades that have contributed to growth?
Azan: "We did a major reno to WOW by Bashco, our downtown Kingston convenience store location. It included a redesign, increasing from two cashiers to four, and we now have digital sign boards for the food/deli section. That particular brand (WOW) has grown exponentially in the last year. We see a lot of downtown employees who work in the area coming into the store for breakfast (we open at 7:30 am). They're also in at lunchtime and when they leave work later in the day, they stop by to do their shopping because we have a wider selection of both groceries and some housewares there. My office is also at that location, so I can enjoy the delicious deli food, as well!
"In the eCommerce area, our website is currently in development, having gone through the conceptualization stage and changed several times, because the online shopping needs in Jamaica, locally, keep changing as to the type of person we should target, what they're interested in, what products we should promote. We do have something taking place right now through a third party. They'll be selling Bashco products online through their platform – so, we'll be getting online by April this year, but it won't be a branded Bashco website, per se. We will definitely have our own eCommerce site in the future; we're just taking the time to plan and implement it properly so we're successful, the first time.
"We're also in the process of centralizing distribution and we actually got access to some additional space in the existing warehouse district we're in. We also brought in a lot of help on the IT side that's helping develop a better POS (Point of Service) system. We've been in discussion about new ways to market using our existing POS technology; the availability of offering online coupon codes/discounts that you can redeem in-store. We wouldn't have had that functionality available before, so now we can accommodate that."
BVC: Congratulations on Bashco's upcoming 30th anniversary! What challenges do you foresee going forward and what are your future goals?
Azan: "There's a funny story to that. About four years ago, we celebrated our 25th anniversary, and then we had an interesting debate because the company's original registration date and the start of business date were different. This led to some confusion. So, what we're planning this October, and into next year, will be our 30th year celebration. It will run for 12 months from October 2019 to October 2020. We figured we can't go wrong with that.
"As for challenges, the Jamaican dollar fluctuates to the U.S. dollar, and since a lot of our goods are imported, that can be an issue. The other challenge has been crime in parts of Kingston and Montego Bay. Mind you, the government and security forces have made some enterprising changes, including a number of curfews to curtail criminal activity. Those significantly impacted our hours of business, where we couldn't be open past a certain time. However, major strides have been made and we are in full agreement with the enforcements and we regulate ourselves to those times. Because of that, we've seen an upswing in customer turnout because they feel safe with the increased security presence, and the environment is much, much better than it was.
"At our North Coast locations, which are big tourist areas, we're seeing an increased uptake in business from hoteliers, guest houses, villas, even Airbnb owners. So the hospitality industry is directly interested in what we have available at our stores, especially housewares, appliances, and furniture, and we will continue to grow that business.
"Bashco continues to make strides in the realms of every community we are located in. We are working to provide the products people want, at prices they can afford. In the last six months, we've made a big effort to improve our customer service because we want to be known, not only for the best prices, but as the store that gives service excellence. On the environmental front, we've changed out our air conditioning for fuel-efficient units; changed our bulbs to LEDs. And we have indoor and outdoor LED bulbs for sale, as well. In every avenue of our business, we're trying to be as efficient as we can be for the sake of our customers and the country of Jamaica."
Check out this handpicked feature on National Rums of Jamaica.
AT A GLANCE
WHO: Bashco Trading Company
WHAT: A retail company with 12 outlets
WHERE: Kingston, Jamaica
WEBSITE: Visit Our Facebook Page Here
A Tribute to Elva Ruddock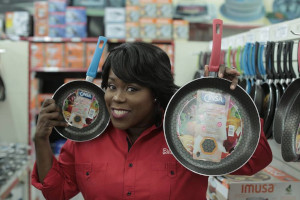 By Omar Azan
In the fall of 2018, we lost a treasured member of our Bashco family with the passing, far too soon, of Elva Ruddock: "The Queen of Bashco." It was a huge loss. Elva was larger than life; our energy source, full of love and compassion to all. For nine years, she was the beloved smiling face and voice of our television and video marketing campaigns and company outreach events. It has been a very difficult time for all of us – Bashco employees, suppliers, and customers, alike – but just like Elva would, we persevere. Her life was all about positivity. She used to say, "Keep it positive, or keep it moving." And we are all about that life, right now.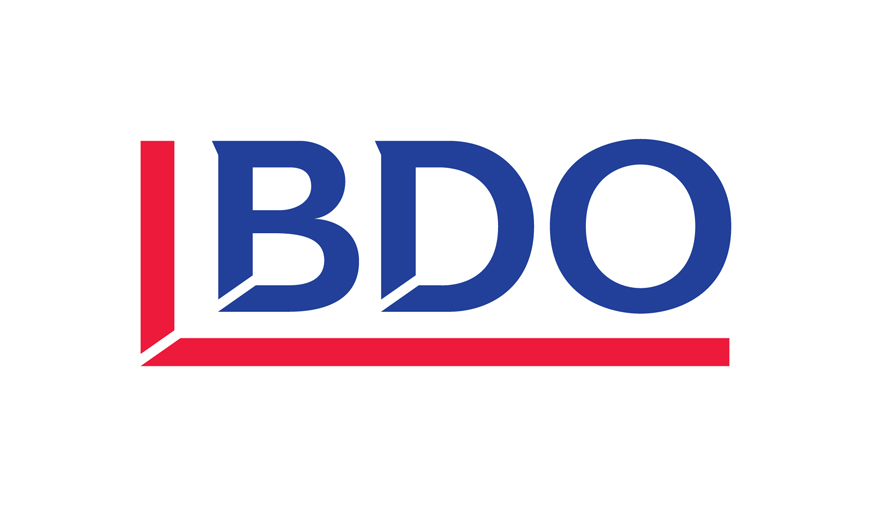 BDO – Founded in 1993, BDO in Jamaica is a member of one of the world's largest and foremost providers of assurance, auditing, accounting, taxation, financial management, and business advisory services. It serves clients in a broad range of public and private sectors. – www.bdo.com.jm